Chocolate unites us all!
If there ever was anything that everyone unanimously agreed upon, it would be about chocolate's delicious taste.
During these tough times, it is essential to keep up your mood and nothing better than having a bite of a chocolate dessert!
Today's Traveller invites Exec Chef Sujoy Gupta, Taj Bengal, Kolkata to share his favourite Choco Delight…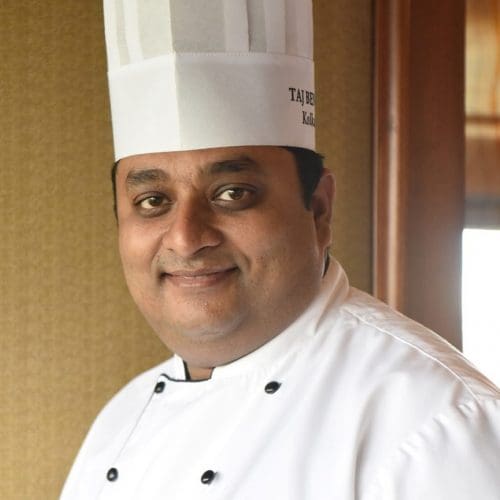 Warm Chocolate Mud Pie With Banana Caramel Icecream
Portion Yeild: 20
Preparetion Time: 20 minutes
INGREDIENTS
Butter -500gms
Chocolate-600gms
Flour-270gms
Breakfast sugar-400gms
Eggwhite-24nos
For tulip cup:
Flour-50gms
Icing sugar-50gms
Milk-50ml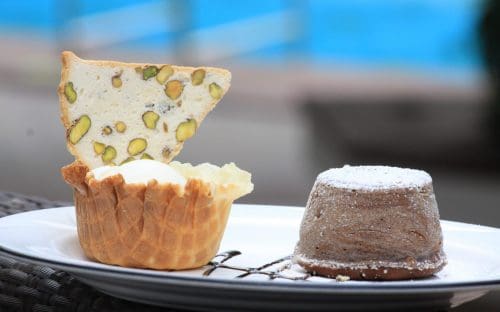 METHOD
Melt butter, chocolate and sugar in water bath system.
Add flour and mix, finally add eggwhite one at a time and whisk nicely.
Rest for half an hour, pour in the greased dusted mould, and bake for 6-7 minutes at 350 degrees F.
For the tulip cup mix all ingredients all together, rest for half an hour, bake on a silicon pad or nicely greased ovenproof tray.
After baking remould the pie and serve in banana caramel ice cream scooped in tulip cup dusted with icing sugar and garnished with mint sprig.
Read more: Food Voyager