Chocolate unites us all!
If there ever was anything that everyone unanimously agreed upon, it would be about chocolate's delicious taste.
During these tough times, it is essential to keep up your mood and nothing better than having a bite of a chocolate dessert!
Today's Traveller invites Sous Chef Manish Singh, The Ummed Ahmedabad to share his favourite Choco Delight…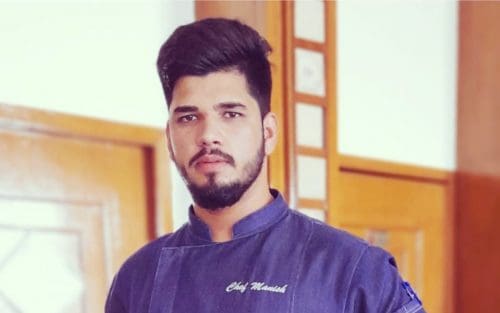 Chocolate Truffle Tart
Ingredients
For the tart shell
1 large egg yolk
1 tbsp. heavy cream
½ tsp. vanilla extract
1 cup all-purpose flour, plus more for dusting the work surface
2/3 cup confectioners' sugar
¼ tsp. salt
8 tbsp. cold unsalted butter
For the filling
12 oz. good quality chocolate, finely chopped
6 tbsp. unsalted butter, softened
1 cup heavy cream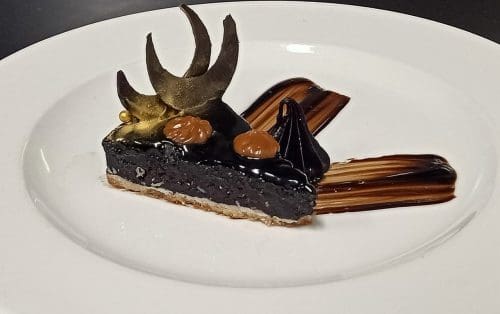 Method
To make the tart shell, whisk together the egg yolk, cream and vanilla in a small bowl; set aside. Place the flour, sugar, and salt in a food processor. Process briefly to combine. Scatter the butter pieces over the flour mixture; process to cut the butter into the flour until the mixture resembles coarse meal, about fifteen. With the machine running, add the egg mixture and process until the dough just comes together, about 20 seconds. Turn the dough onto a sheet of plastic wrap and refrigerate at least 1 hour.
Remove the dough from the refrigerator. (If refrigerated for more than an hour, let stand at room temperature until malleable.) Unwrap and roll the dough out on a lightly floured surface to a 13-inch round. Transfer the dough to a tart pan. Mold the dough to the sides of the tart pan and remove the excess off the top. Set the dough-lined tart pan on a large plate and freeze for 25-30 minutes.
Meanwhile, adjust an oven rack to middle position. Preheat the oven to 375° F. Set the dough-lined tart pan on a baking sheet, press a 12-inch square of foil into the frozen shell and over the edge, and fill with pie weights. Bake for 30 minutes, rotating halfway through the baking time. Remove from the oven and carefully remove the foil and weights. Continue to bake until just set, 5-8 minutes longer. Transfer to a wire rack to cool.
To make the tart filling, place the chocolate and butter in a heatproof bowl. Bring the cream to a simmer in a small saucepan. Pour the hot cream over the chocolate and let stand 1-2 minutes to melt. Whisk together until smooth. Pour the filling into the tart shell and chill in the refrigerator, uncovered, until the filling is firm. To serve, transfer the tart to a serving plate or platter. Slice with a clean, sharp knife.
Read more: Food Voyager