Christmas is the season of joy, of gift-giving, and of family-bonding.
Today's Traveller invites Pastry Chef Lenin Raj, Hilton Chennai to share his favourite Christmas Delight.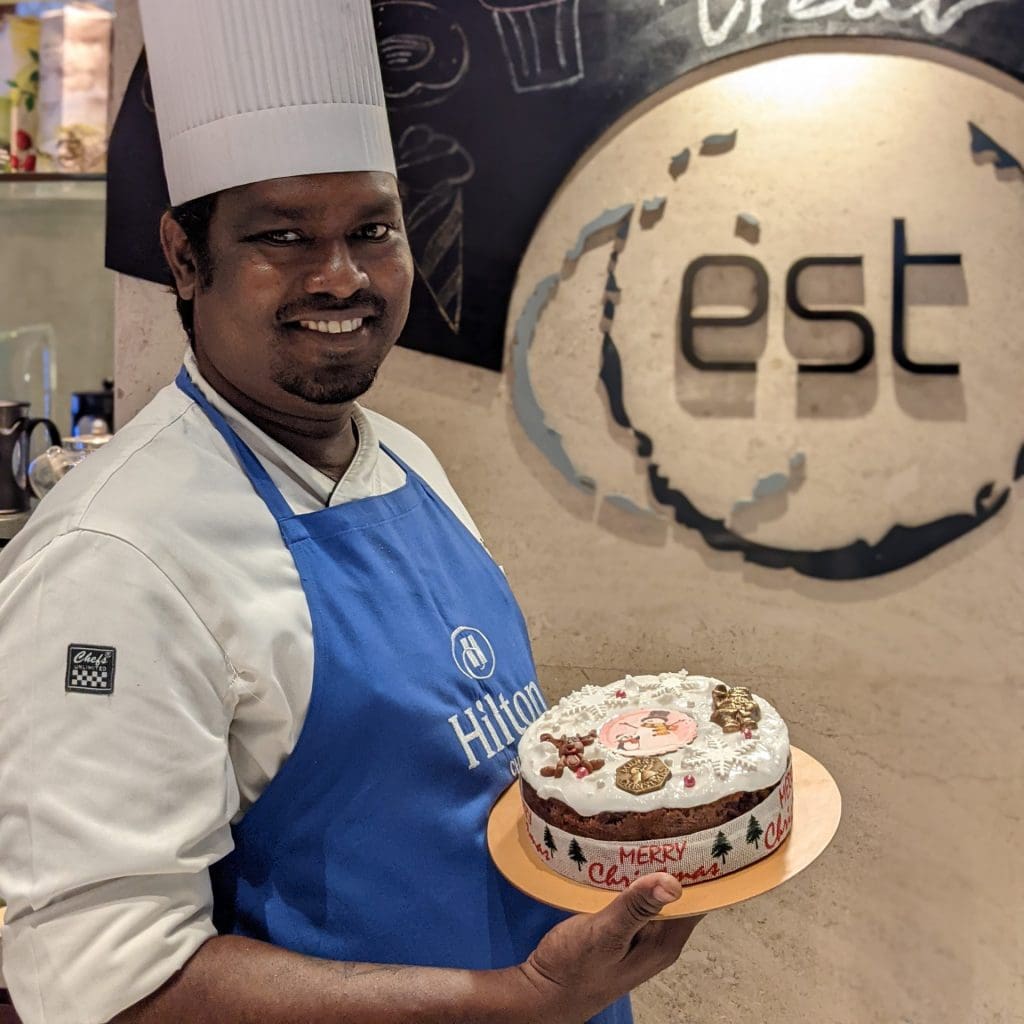 Christmas Cake with Royal Icing Recipe
Ingredients
250 gm sugar
400 gm cooking butter
7 eggs
375 gm flour
500 gm mixed dry fruits
50 gm caramel color
120 ml brandy
120 ml rum
For marzipan:
200 gm almonds
2 egg whites
100 gm milk
200 gm sugar
1 drop almond essence
For Royal Icing:
200 gm icing sugar
200 gm stiff white eggs
1/2 tsp vanilla essence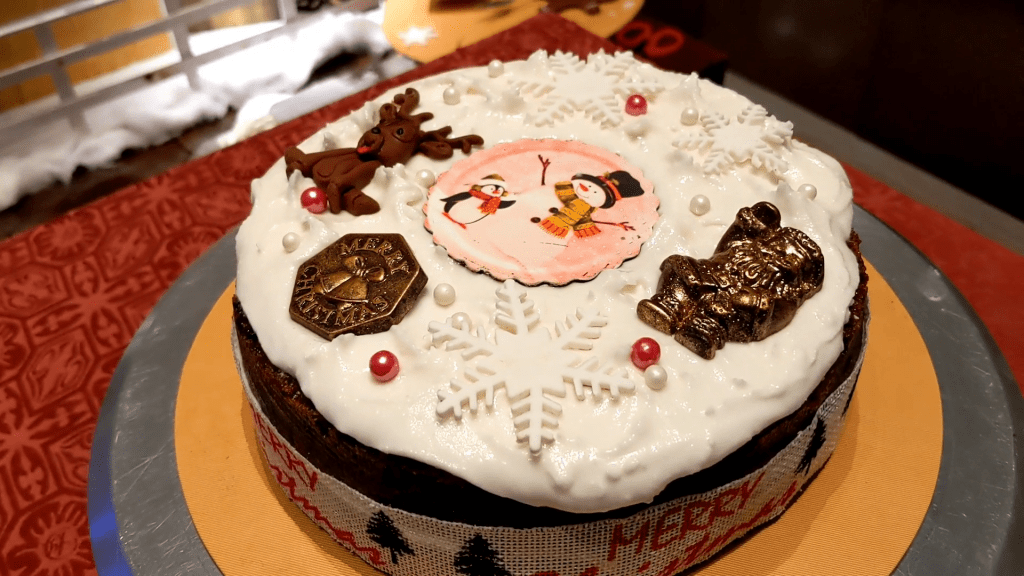 Methods
Add all the ingredients together into a mixing bowl and blend well.
Grease mould with butter and put cake mixture into mould.
Heat the oven to 190 degree C and bake cake for 45 minutes.
Make sure that the cake is well baked and de-mould and cool for 45 minutes.
For the marzipan:
Make an almond paste and add the egg whites, milk, sugar, essence, color and make leaves and flowers.
Make the royal icing by mixing all ingredients and spread over the cake.
Read more: Food Voyager