Clarks Inn opens a mid-segment property in Jaipur. The property will cater to value conscious travelers, small and medium enterprises executives, history enthusiasts, and experiential-seeking travelers.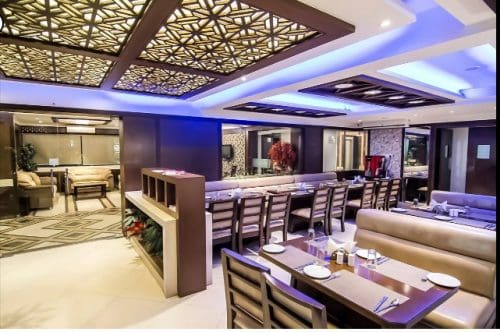 The brand has plans to open a chain of mid segment properties across India. The group is eyeing optimum revenue with 75% occupancy.
Rajasthan is the most sought after tourist destination in India. With desert, historical forts, colorful traditions, developed infrastructure, ease of travel, state of art hospitality, Rajasthan is on both international and national tourist lists. Jaipur attracts 21% of tourist inflow closely followed by Udaipur. Jaipur is a favored destination both for short and longer stays. Most of the professionals are opting for long staycations, with good internet connectivity, infrastructure, laid back vibe and Jaipur ticks all the boxes.
Clarks Inn Jaipur is all set to ride this emerging trend, with an amalgamation of unique location, providing value for money options, comfortable stay, and ensuring sustainable tourism practices. The founders have a mission to create an eco-system of sustainable tourism generated through building local, hiring local, and showcasing local experiences.
The Clarks Inn Jaipur is located at Banipark, Shastri Nagar. The property has 40 rooms spread across categories. The rooms are equipped with all the modern amenities and have been designed keeping the traveler's comfort in mind. They also have an inhouse restaurant serving multiple cuisines. In order to serve MICE, wedding crowd, and corporates, the property has a banquet hall with 100 pax cover.
Prakash Bedi, Vice President, Clarks Inn shared, "We are planning to expand pan India and targeting 75% occupancy in the coming financial year. Jaipur has always been a favored destination amongst tourists. We want to cater to the mid-segment travelers, who look at the value proposition, the property has to offer. We further believe experience plays an important role in the hospitality industry, and we are designing personalized itineraries for our guests. As a national hospitality player, we have policies in place for responsible tourism. Appropriate measures are in place to ensure that sustainable tourism practices are followed. We are going to invest in technology infrastructure and use AI and deep tech for reaching out to the right audience."
The brand plans to hire locally in order to boost the local economy. Also, they will strictly adhere to a zero plastic policy and will be using locally sourced construction materials as far as possible.
Read More: News