Today's Traveller invited Executive Chef Deva Kumar and Chef Gianfranco Tuttolani to share their favourite recipes as food connoisseurs in Chennai get to savour the true taste of Italy at Focaccia.
The Italian Restaurant at Hyatt Regency Chennai announced its re-opening recently. Focaccia will showcase authentic Italian flavours, rekindled by Executive Chef Deva Kumar in close collaboration with Chef Gianfranco Tuttolani, the Italian Chef at Grand Hyatt Mumbai who hails from the provincial capital of Chieti.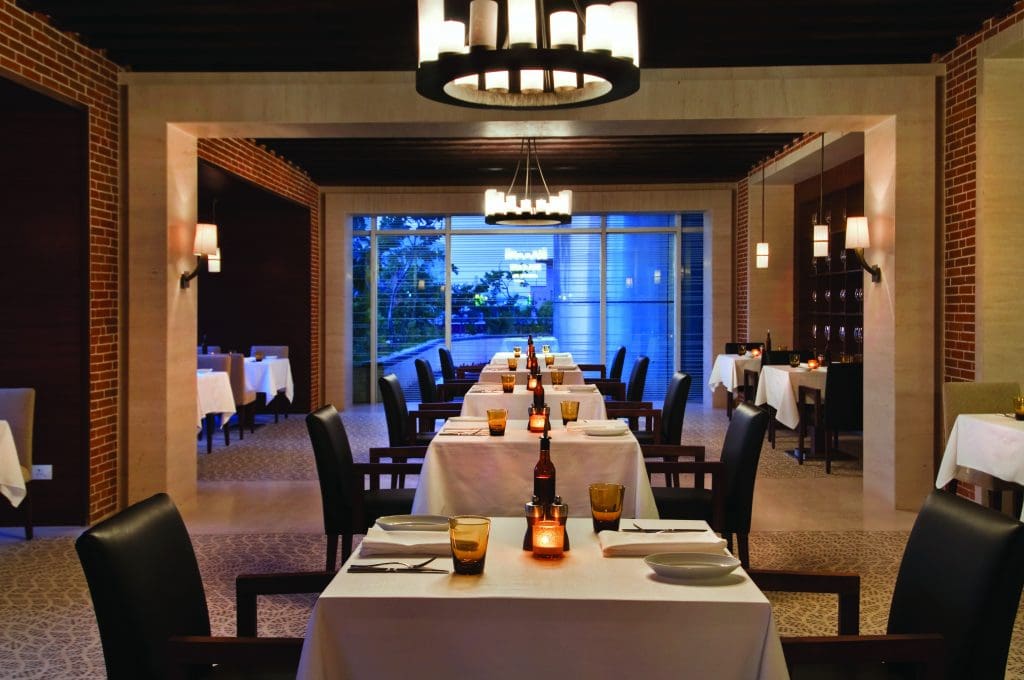 Bringing you an Italian fare, enjoy a mélange of flavours with a newly curated menu that include some signature delicacies such as Insalata di spinacino gorgonzola, Millefoglie di polenta, Zuppa di pesce, Ravioli dolci di ricotta e spinaci, Pollo pesto, Spigola in crosta di erbe and Chef DK special – chocolate succlent to name a few.
Focaccia offers all-time favorites wood-fired pizzas, pastas, and risotto as they have been a key highlight of the restaurant since inception.
The scrumptious food is complemented by an exhaustive list of distinctively refreshing Italian red and white wines. Indulge in a premium and a global collection of wines thoughtfully paired with signature dishes.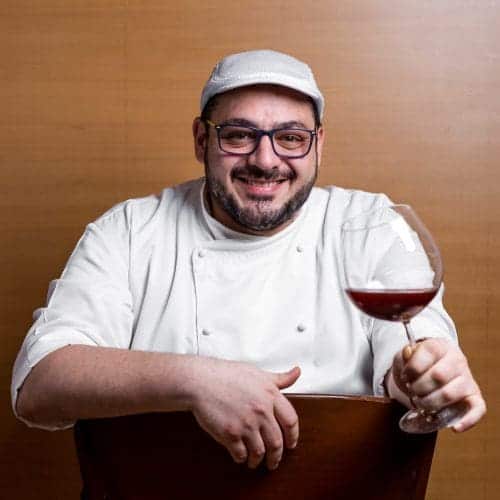 Watch out for the amalgamation of art and drama that sees the splendor launch of Focaccia and enjoy a gastronomical journey that awaits your presence as Chef Deva Kumar and Gianfranco Tuttolani indulge in offering culinary delights for a tasteful palate.
With over two decades of experience, Chef Gianfranco Tuttolani aims to bring the flavours of the Abruzzi province to the world through his masterful culinary expertise. Not only has he excelled on a professional front, but has also represented Italy and Italian cuisine at the 5th Italian Cuisine in the World Forum in Greece.
Hyatt Regency Chennai's Executive Chef Deva Kumar specialises in Italian cuisine and brings with him over 16 years of hospitality experience.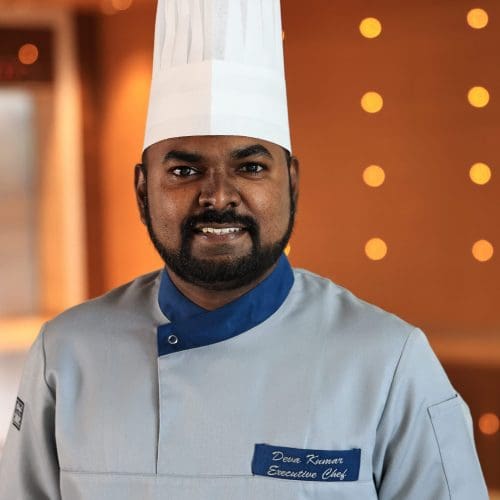 Chef Gianfranco Tuttolani's Scrippell mbuss – Taste of Italy
Chef Gianfranco Tuttolani shares his favourite dish and recipe for readers of Today's Traveller to enjoy
This is a typical Christmas dish that comes from the province of Teramo, Chef Gianfranco's native place, on the eastern slopes of the Gran Sasso in the region of Abruzzo.
Scrippelle 'mbusse, literally meaning 'wet crepes' in local dialect is about crepes filled with grated cheese and black pepper, rolled up and doused with hot homemade broth, usually mix of veal, beef, chicken.
On this occasion, the dish is made with chicken and lamb for Indian guests.
Tradition has it that scrippelle 'mbusse were invented by mistake, when a young cook absent-mindedly dropped some crespelle he was making into boiling broth. Fearing for his job, he made out as if he had done it intentionally and served his new dish to the awaiting guests. Lucky for him, the accidental invention turned out to be hit.
Scrippelle 'mbusse are light but very satisfying and though made with simple ingredients, it looks quite elegant on the plate, so it is equally at home at a family supper or as a first course for an elegant dinner party.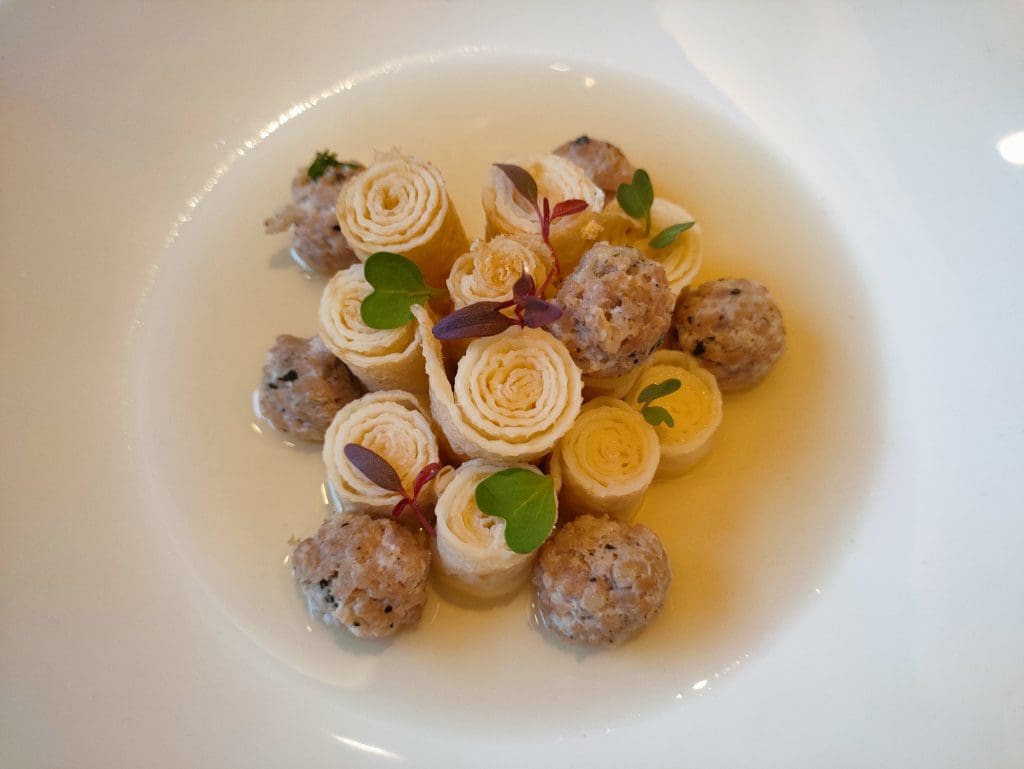 Ingredients
For the broth
1kg chicken carcasses or wings, some lamb bones
2 carrot, cut into chunks
1 onion, skin on, cut into quarters
1 leek, cut into chunks
1 stick of celery, cut into chunks
2 garlic clove, bashed
Bouquet garni of 2 parsley stalks, 2 sprigs of thyme and 1 bay leaf, tied with string
For the crepes
Makes about 12:
4 eggs
8 spoon flour
300ml water (the crepes need to be very thin)
Minced parsley (optional)
Salt
Parmesan cheese
Pepper
To complete the dish:
Lamb mini meat balls ( seasoned with garlic, parsley, salt and pepper )
Method
Broth:
For the Broth:
Tip everything into a large saucepan with a pinch of salt then cover with 2 liters of water. Bring to the boil, then reduce to a simmer and cook for 3 hours, skimming when needed. Pass through a sieve. Will keep in the fridge for a week and for three months in the freezer.
Crepe
To prepare the Crepe:
Beat the eggs in a mixing bowl, then add the flour bit by bit, whisking all the time until you have a rather thick uniform paste. As you continue whisking, drizzle in enough water that the batter attains the consistency of light cream. Whisk in a pinch of salt and, if using, the parsley and/or nutmeg.
Let the batter rest for a good 30 minutes or more at room temperature. Heat a crepe pan or small nonstick skillet , when the pan is hot, drizzle in a bit of oil and then pour on a small ladleful of the batter and swirl it around so it very thinly covers the bottom of the pan. Let the batter set, and when it just begins to brown on the bottom, flip it over and let it cook very briefly on the other side. The whole operation should take less than one minute.
Lay your scrippelle out on a flat surface to dry a bit, then top each with a very generous portion of the grated parmesan ( or pecorino ) cheese. Roll the crepes up very tightly, with the prettier side on outside, and arrange them, in soup plates.
Bring your broth to a simmer and cook the meatballs in it, ladle the piping hot broth on top of the crepes.
Serve right away with more grated cheese on the side for those who want it.
Chef Deva Kumar "s Fungi Tortilinni Porcini Sauce – Taste of Italy
Chef Deva shares his favourite dish and a recipe for readers of Today's Traveller to enjoy
Ingredients
OO flour -200gram
Egg yolk -7nos
Egg white -20ml
Salt – 3gram
Olive oil -20ml
Butter -30gram
Chopped garlic -3gram
Chopped onions -3gram
Fresh thyme -1gram
Porcini stock -30ml
Fresh cream -20ml
Chopped parsley -1gram
Assortment of mushrooms -50grams
Pecorino cheese -30gram
Cream cheese -20gram
Micro greens -2gram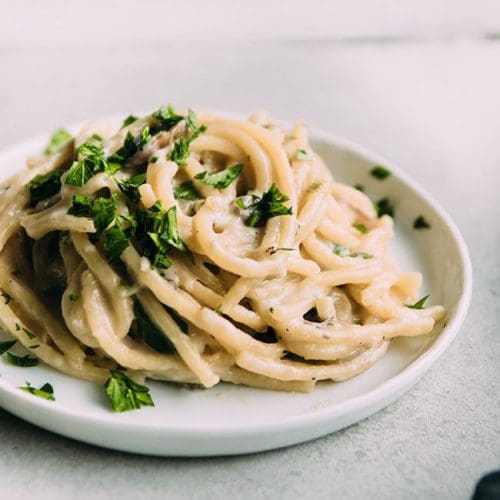 Method
Melt butter in a large skillet over medium heat. Add chopped mushrooms and cook until softened, 3 to 5 minutes. Add shallots, garlic, and thyme and season with salt and pepper. Reduce heat to medium-low and continue cooking, stirring frequently, until mixture is dry and starting to brown.
Remove from heat and stir in pecorino cheese, cream cheese Season to taste with salt and pepper. Transfer to a bowl and keep in refrigerator to cool completely. Make the dough with flour, egg yolk, egg white, a pinch of salt and mix together all the ingredients.
Lay dough out on a lightly floured surface. Use a cookie cutter to cut circles as close together as possible, twisting each time to cut all the way through. Remove excess dough and cover with a kitchen towel to keep moist. (Excess dough can be re-kneaded and rolled again for a higher yield.)
Using a measuring spoon, fill to the center of the first disk. Lightly moisten edges of disk with a pastry brush dipped in water. Pick up both corners of the semi-circle and bring them toward each other, working slowly to prevent dough from splitting.
Tuck one corner behind the other and press together. Place finished tortellini on parchment paper dusted with semolina or flour. Repeat with remaining dough. Tortellini can be frozen and transferred to a zipper-lock freezer bag for up to 2 weeks at this point.
Cook tortellini in salted boiling water until tender, approximately 5 minutes. Drain, reserving 1 cup of pasta cooking water. Return to pot, add olive oil or butter along with a splash of pasta water and cook over high heat, tossing constantly until the sauce emulsifies and coats the tortellini, adding more pasta water as necessary.
Heat the saucepan add olive oil, an assortment of mushrooms, chopped garlic, sauté until cooked, and add
chopped parsley, porcini stock, fresh cream two spoons, finish with salt and pepper.
Take pasta plate pour the porcini sauce on top of and emulsifies pasta garnish with mushrooms,
pecorino shaves, micros greens serve immediately.
Come say #Salve!Focaccia and join in to celebrate the Italian way!
Read More: Latest