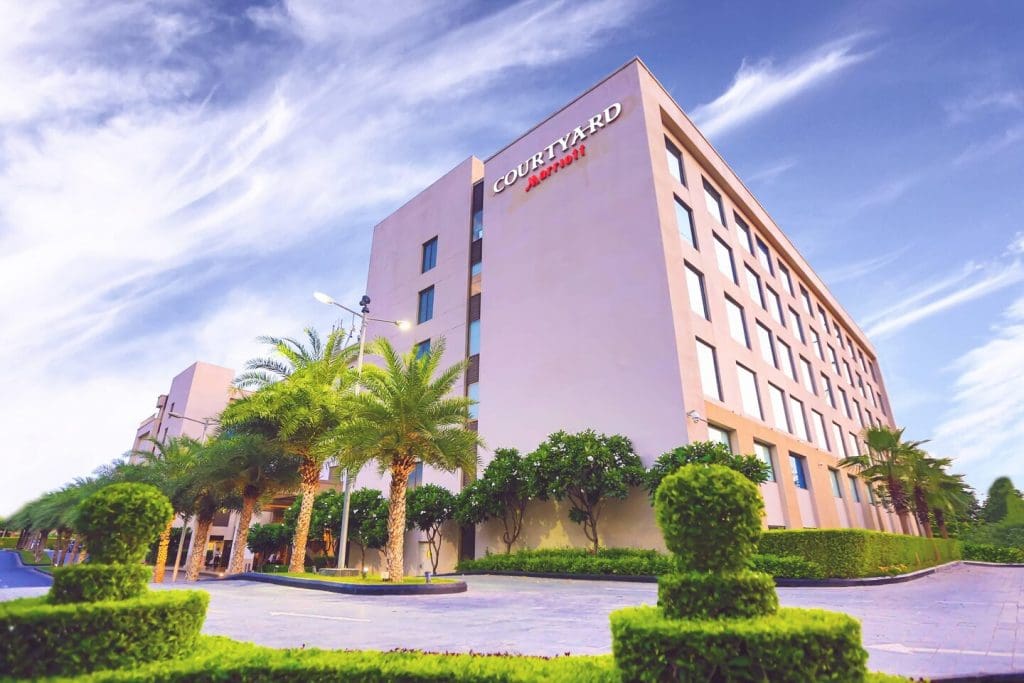 The city's most popular hotel Courtyard by Marriott Agra has been successfully delivering Happiness in the form of great food for more than a month now under Marriott On Wheels. 
The Hotel has partnered with Zomato and Swiggy who are delivering the best of world cuisine in the comfort of the customers' home across Agra. The hotel is also delivering food in the city on its own till 6 km radius from the hotel.
While discussions around food hygiene and food safety have always had prominence, now under the ongoing Covid-19 crisis it has become the most important need of the hour. Sanjeev Tandon, General Manager at Courtyard by Marriott says, "The pandemic has changed consumer perceptions about food safety and there is a new awareness and demand coming from the consumers about the same. Courtyard by Marriott Agra remains committed to ensure the optimum level of safety and hygiene for customers to get their food, throughout the lockdown period and beyond via contactless experience across delivery platforms." 
The team at the hotel is following complete safety and hygiene protocols to ensure guest safety by taking all the precautionary measures. The safety measures start right from the procurement stage of the raw materials where the team ensures that the supplies are purchased from partners who follows all the safety guidelines too.
Some of their best practices includes regular sanitization of the hotel, zero-touch during food preparation, wearing masks and gloves at all times, hand washing and sanitizing regularly, checking the temperature of everyone on a regular basis, preparing and packing the food in appropriate hygiene conditions etc. The foodies of Agra can continue relishing the delicacies of Courtyard by Marriott Agra as the hotel has ensured "Safety in every bite" as their topmost priority.  
Read More: News