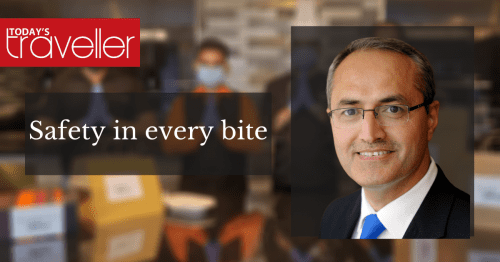 Courtyard by Marriott has announced Marriott On Wheels, their food delivery service. The Hotel has partnered with Zomato and Swiggy who will deliver the best of world cuisine in the comfort of the customers' home.
Hearty Indian meals, delectable Pan Asian or fancy Italian cuisine – the MasterChefs of Courtyard By Marriott Agra have curated a special menu consisting of the signature dishes, most suited for safe consumption and secure deliveries. The team at the hotel is following complete safety and hygiene protocols to ensure your safety by taking all the precautionary measures.
Some of their best practices include regular sanitization of the hotel, zero-touch during food preparation, wearing masks and gloves at all times, hand-washing and sanitizing regularly, checking the temperature of everyone on regular basis, and preparing and packing the food in the appropriate hygiene conditions.
Said Sanjeev Tandon, General Manager, Courtyard by Marriott Agra, "With the wellbeing of our patrons holding paramount importance, complete caution with regards to hygiene levels are maintained as per HACCP standards. We have tied up with food aggregator's such as Swiggy and Zomato to serve the patrons as per their need, creating new experiences that are meaningful, valuable and convenient for the customers. Please be ensured that your food is prepared very safely and with a lot of love."