The appointment of Brigadier General (Res) Dani Shahar as Director-General of the Israel Ministry of Tourism was approved earlier this week by the Israeli government.
Shahar will replace Amir Halevi, who has served in the position for nine years. He will take up his position on January 4, 2022.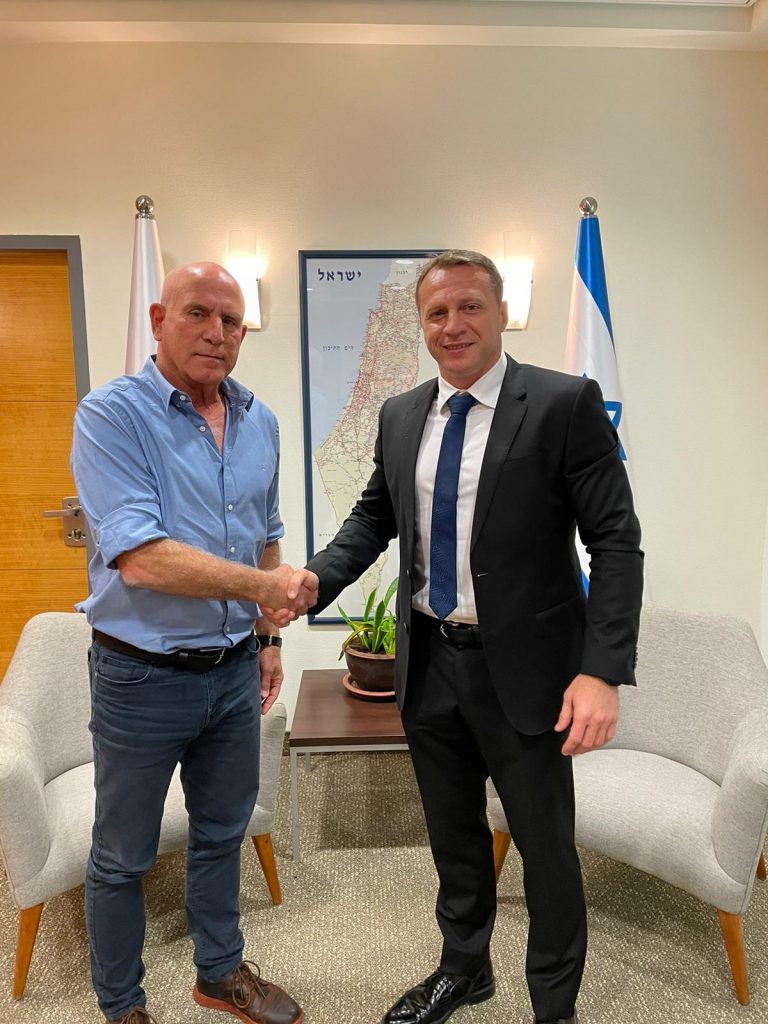 Dani Shahar has extensive experience in managing public and military frameworks. He comes to the Ministry of Tourism from his position as Director of the Israel Authority for Prevention of Violence, Alcohol and Drug Abuse.
Prior to that, he served as Director of the City Without Violence in the Ministry of Public Security, after serving as the Acting Director-General and the Deputy Director-General of Operations at the Municipality of Netanya.
In the army, Shahar served in senior command positions, among others, as deputy division commander, brigade commander, commander of the naval commando unit, commander of the Shimshon undercover unit, and more. Shahar has a BA in political science and an MA in public administration.
Dani Shahar is entering his position at a time when the Tourism Ministry is working to create financial assistance packages for the tourism industry as well as to discover creative marketing solutions that will serve the state for the day after the pandemic.
On being appointed as the Director-General for the Israel Ministry of Tourism, Dani Shahar said: "I thank the minister for his confidence in me and I come with a clear purpose to lead the Israel tourism industry to significant achievements, in line with the policy of the minister."
Tourism Minister Yoel Razvozov congratulated Shahar on his appointment and added, "Dani is an excellent manager, a man of deeds with a broad vision who knows how to spearhead necessary changes in the organization that he heads, with excellent interpersonal skills who serves as a role model for all those around him. I would also like to thank Amir Halevi."
He added, " The outgoing Director-General has given nine years of service to the country and has led the Tourism Ministry to great heights. When I entered my position during the corona pandemic, Amir knew how to give good advice, a rounded vision based on experience and original ideas – all to help the tourism industry survive the crisis. I wish him much success in the future."
About Israel:
Israel offers a plethora of things to do and see to cater to the discerning traveller. Tourism to Israel has steadily grown with 2019 seeing a record of 4.5 million international tourists as the nation houses a number of UNESCO World Heritage sites, including the Old City of Jerusalem, Old City of Acre, and Masada (Dead Sea region).
From the historical city of Jerusalem to the beach city of Tel Aviv; the lowest point on earth – Dead Sea, to the marvellous underwater marine life of Red Sea in Eilat and the World UNESCO Heritage sites all across the country, experience dynamic Israel.
Read More: News