Hilton expands its DoubleTree by Hilton portfolio in India, with the recent conversion of Hilton Garden Inn Gurgaon Baani Square to DoubleTree by Hilton Gurugram Baani Square.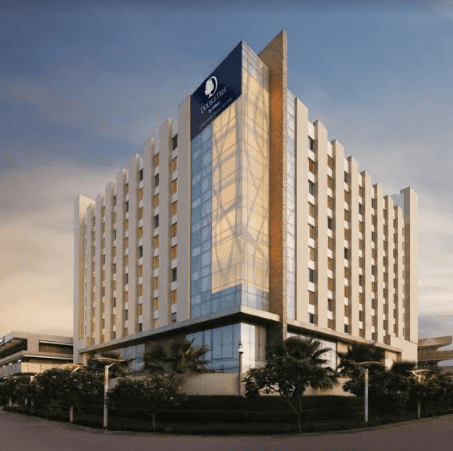 With this addition, there are 9 DoubleTree by Hilton properties in India. DoubleTree by Hilton Gurugram Baani Square is owned by Baani Technology Services Pvt. Ltd. and managed by Hilton.
"As we continue to find opportunities to deliver the light and warmth of hospitality in India, we remain committed to bringing the right brands to the right markets at the right time. With its ideal location, popular restaurants and bars and backed by an experienced Hilton team, we are confident this hotel will achieve even greater heights in offering exceptional guest experiences". Said Navjit Ahluwalia, Senior Vice President, and Country Head, Hilton India.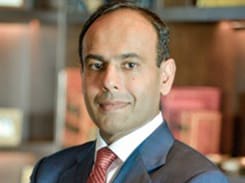 The hotel underwent a series of renovations and upgrades, including a reconfiguration of the lobby to provide more spaciousness and seamless access to the café and all-day dining restaurantGlasshouse, which has been upgraded with new flooring and ambient lighting. Vibe: The Skybar, known for its iconic panoramic views and fashionable edge, now offers handcrafted cocktails to be enjoyed alongside international bar bites with a local twist, such as Blue Cheese Malai Tikka, Boti Sliders, and more.
The 201 guest rooms now feature 55-inch SMART TV and updated contemporary design touches in line with the DoubleTree brand.
Speaking on the hotel's conversion, Virendra K Bhatia of Baani Group said, "We are committed to providing outstanding service to our guests and will continue to do so. With the hotel's prime location, comfortable rooms and amenities, an abundance of open-air venues, and thoughtfully designed spaces, DoubleTree by Hilton Gurugram Baani Square make the perfect destination for a leisure holiday, business trip, or even a dream wedding. We look forward to welcoming guests here."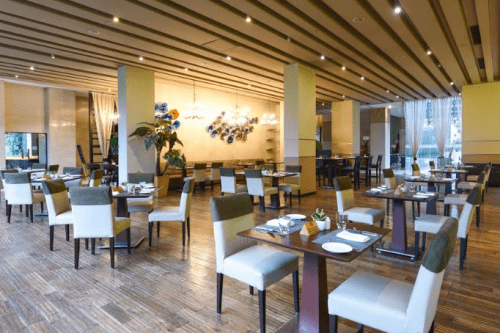 "While we have achieved a great new look, our values and beliefs have not changed. Our commitment to service and a culture of care is what sets DoubleTree by Hilton Gurugram Baani Square apart. Our guests can enjoy a memorable experience with DoubleTree's celebrated approach to hospitality, starting with the brand's signature, warm DoubleTree cookie", said Jai Chugh, General Manager of DoubleTreeby Hilton GurugramBaani Square.
As part of the Hilton's Travel with Purpose initiative, DoubleTreeby Hilton Gurugram Baani Square is committed to reducing its environmental impact through green practices in maintenance, services, and products. A few of the initiatives include the reduction of single-use plastics such as plastic water bottles and straws in rooms and event spaces, the use of biodegradable food containers for events and food deliveries, the use of recyclable disposable bags, and many more.
In addition to the above highlights, DoubleTree by Hilton Gurugram Baani Square is participating in the Hilton CleanStay program, an industry-defining standard of cleanliness and disinfection to help guests enjoy a clean and safe experience during their stay. The new standards under Hilton CleanStay include a Hilton CleanStay Room Seal to show that a room has not been accessed since being thoroughly cleaned and disinfected and additional cleaning of common areas and items.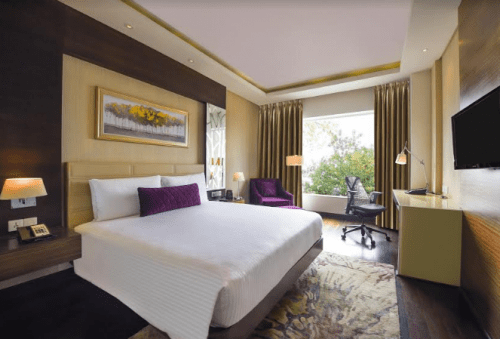 DoubleTree by Hilton Gurugram Baani Square is located in sector 50, surrounded by Baani Square's boutiques and restaurants.
Read More: News