Today's Traveller has announced the launch of a webinar series: "Dialogues on Mental Health & Well Being: COVID 19 & Beyond" together with one of India's leading Psychiatrist and Life Skills Expert, Dr Jitendra Nagpal, in response to the elevated levels of stress in the wake of life-altering changes caused by COVID 19. The first webinar in the series, titled, "Anxiously Yours" took place on Saturday 11 July 2020.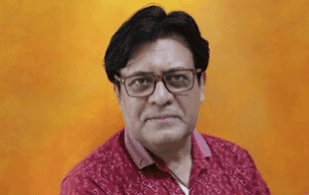 "Unexpected, sudden, unanticipated COVID-19 brought shock to the entire world. The COVID-19 pandemic has intensively affected human life. Mental health and wellbeing have been impacted in a manner unprecedented. We need to be prepared to cope up with the changing realities," explained Dr Nagpal.
For those who may not know him, Dr Jitendra Nagpal is a Senior Consultant Psychiatrist & Incharge, Instt of Mental Health & Life Skills Promotion, Moolchand Medcity, New Delhi.
He is also the Program Director, Expressions India – The National Life Skills, Community & School Wellness Program. Dr Nagpal has been in the Services planning, Training Groups and on board with many committees under the MHRD, MoHFW, Min of WCD, Social Justice, CBSE, NCERT & UGC.
He has developed various programs and training manuals under the MHRD for school-based implementation of Health, Safety & Well Being Programs. He has been instrumental in developing the Health & Physical Education Guidelines under the National Curriculum Framework of NCERT.  'Anxiously Yours' discussed the most common issue we face several times in a day…Anxiety.
How do we cope with anxiety? How do we feel better? 
Key Takeaways of the webinar: inputs by Dr Jitendra Nagpal:
It is a challenge to cope with the uncertainty, the stress, the anxiety caused by COVID 19. It is a pandemic that has taken the world by shock and surprise.
We are coming across so many newer forms of the pandemic, not the least of which is Mental Health and Wellbeing
I am cognizant of the fact that we come across daily..we come across so many calls on anxiety, panic attacks, stress and anger.
We are recognizing it and learning that the mental health pandemic is not running parallel to the physical illness curve.
We don't have a prediction of the mitigation of the disease. We may soon have a vaccine and the disease may be controlled but life and livelihood are at stake. It is a sustained disaster, so it is chronic and people are grappling with the idea of survival..to the point of being phobic about it.
Uncertainty is stressor Number #1
We must understand Mind as a component of good health
In the last 2 months, anxiety as a symptom and anxiety as a disorder is coming across
Strong, resilient people feel anxious
Signs of anxiety include a feeling of suffocation, choking, palpitation, insomnia
We should be prepared as a family to discuss mental health as a component of good health
150million Indians need mental health care. Barely 30 million get right-time intervention
Therefore, we are examining how families can help, schools can help, community can provide intervention and help
We should recognise early symptoms and not allow anxiety to become a disorder.
Among adolescents and young..the circadian rhythm is disturbed due to a disproportionate time spent on cell phones.  Internet addiction and video games are becoming a big challenge to mental and physical health
Stick to a healthy routine of a good diet, exercise, and sleep. Habits and behavioural attitudes need to be attended to
Anxiety is a result of the ecosystem of life being unbalanced
Innate frustration due to job loss or business closure often results in the displacement of these feelings and turns into passive if not active domestic violence
Job loss will impact relationships at home. This is a grey area. We need to bring attention to it in our Public Health Education and Policies
Introspect on the family system and join hands to say This too Shall Pass
This 150 million people who need mental health care can double in the next few months. Therefore we need to help ourselves as a family and as a community.
A good amount of deep breathing, exhaling is very beneficial. Celebrate living with luxurious breathing and stretching. When you are anxious you become economical about breathing
Breathe well, breathe steady and breathe a lot. Be a good, deep, long breather
Watch More: Webinars