Today's Traveller invites Dr Satish Jayaram, PhD, veteran hospitality educator and Principal, IHM – Aurangabad to share his insights on what will drive the future of employment for hospitality in a post-pandemic world and his personal mission to support this change in the delivery of hospitality education.
Today's Traveller: While is it challenging to re-skill our youth in today's context, is remote e-skilling a viable solution for WFH students and facilitators delivering this skill training?
Dr Satish Jayaram : Post pandemic response mechanisms, service standards, and norms have changed the way business processes are conducted. Infrastructure disparity at the learner level as well as facilitator level is a cause of concern. A standardized environment with infrastructure and facilities is critical for uniform skilling.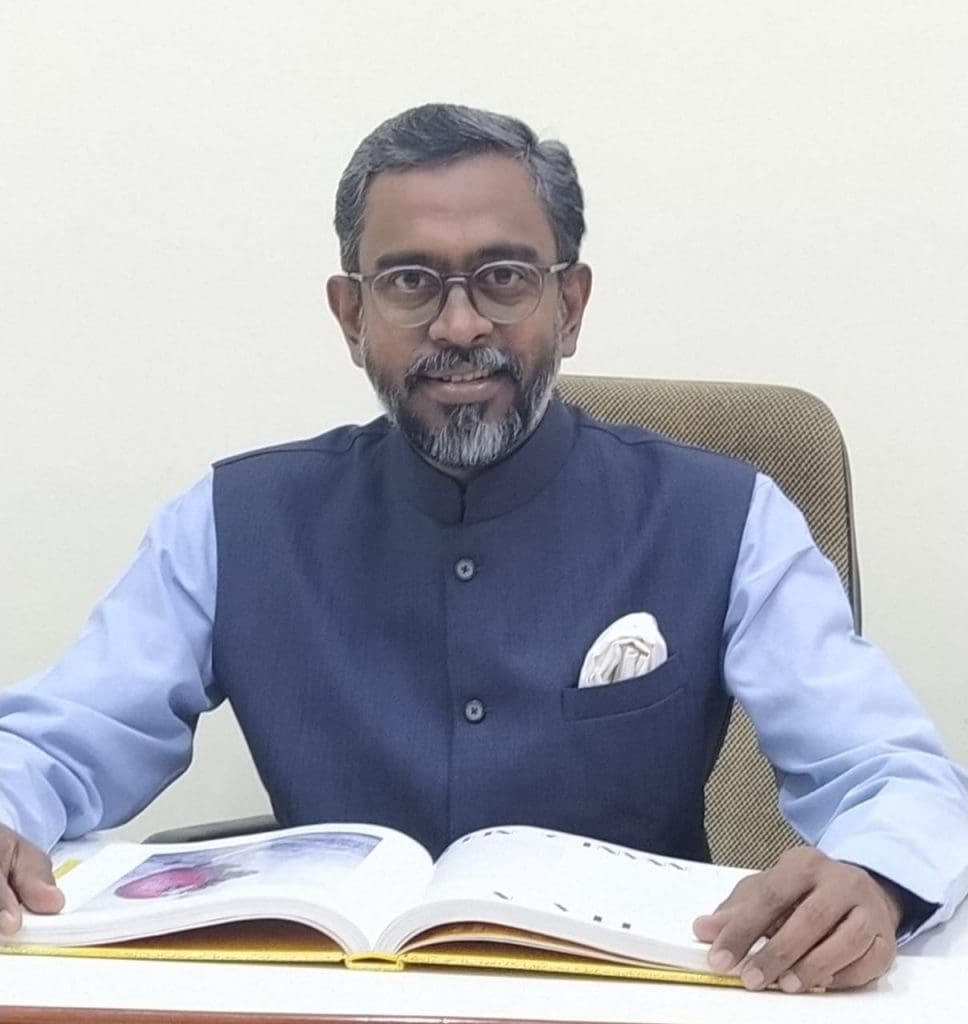 There is a risk of students learning inadequately, only based on visual or audio clues. Skilling requires all senses to be fully engaged and the electronic learning environment has its limitations. However, a hybrid or blended method of first delivering the underpinning knowledge electronically and then following through with in-situ training in laboratories is a potential alternative. Real contact training is critical if students must develop dexterity and flair.
You need water, to learn swimming not a YouTube video, PowerPoint presentation or VR visors!
Today's Traveller: Has e-learning over the past year and half, reshaped hospitality education? Can the industry employ these e-skilled students for their own service delivery systems?
Dr Satish Jayaram : Both faculty and students have mostly adapted to this new normal in e-delivery of content. One must realize that the transfer of knowledge through e-content or e-research, places the onus of learning outside the facilitator. We are mostly in teacher mode, where pedagogy is traditional and has not been replaced with andragogy, digitization has only exacerbated this situation.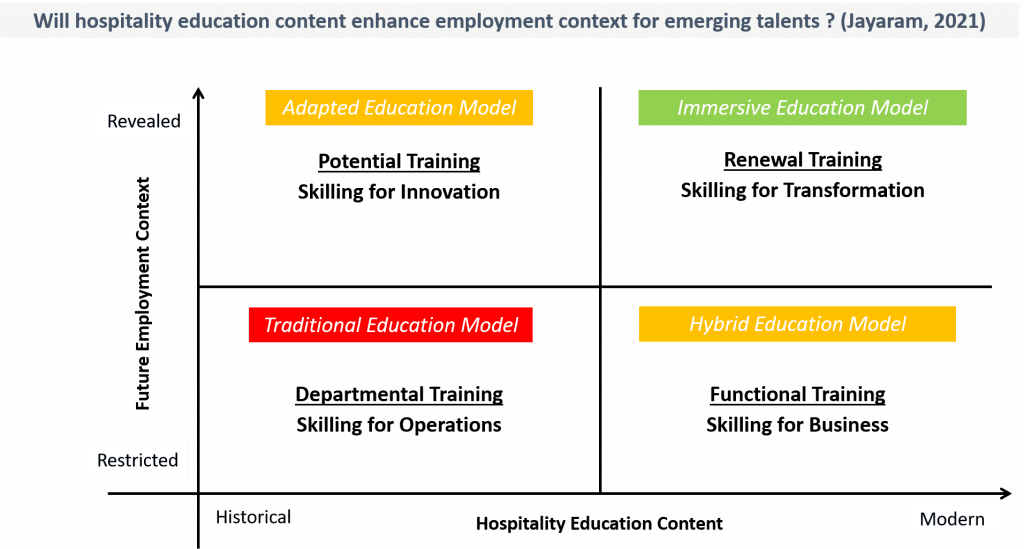 Reskilling faculty members is, therefore, an equally important priority. Remote facilitation can only at best, achieve abstract or theoretical concept transfer. For example, spreadsheet simulations may provide a real-life case experience with real-time data. But learning from industry is clearly the best method and their support will become paramount with the process of training/re-training on their premises. Applicable regional government regulations is a reality, we have to contend with it at the moment.
Today's Traveller: How do you see educational systems keeping up with the new requirements of skill development in a digital world? What is the way around this set of challenges?
Dr Satish Jayaram : Electronic, digital, and socially connected educational systems, will all become channels of knowledge delivery, as we have experienced in the past 18 months. Even if governments and local authorities permit students to return on campus, the pressure on infrastructure, faculty resources, and materials will be challenging.
Skilling exercises like practical training with half the training audience in socially distanced, delivery modes will need twice the resources. Infrastructure wear and tear will be higher, if practical skilling is done shift-wise, also taking up greater skilling days per year.
The method of immersive, interactive self-learning and assessment for theoretical knowledge will provide some basis for practical skilling. The NEP 2020 permits 40% of modules to be delivered electronically. Innovation with k-portals, blogs, vlogs, e-learning, shared and remote third-party content will soon become standards as we leverage bodies of global knowledge.

Today's Traveller: Under these circumstances, how can educational institutions make their students job-ready for future industry acceptance, especially with all these roadblocks in the way?
Dr Satish Jayaram : The first change is in the paradigm that all skills historically delivered, were really valuable to the industry. We must create a new list of key prioritized skills that the industry needs urgently, and focus on the accurate and sharp delivery of only these critical skills. We must partner with industry to re-write norms, standards, curriculum, and content so that the degree of relevance is increased. Evolve new methods of skills training in a hybrid format across laboratories and real-life workspaces. While students cannot access in-situ training, ensure that their knowledge levels are top-notch by providing e-content through interactive delivery mechanisms, even if they are external content portals.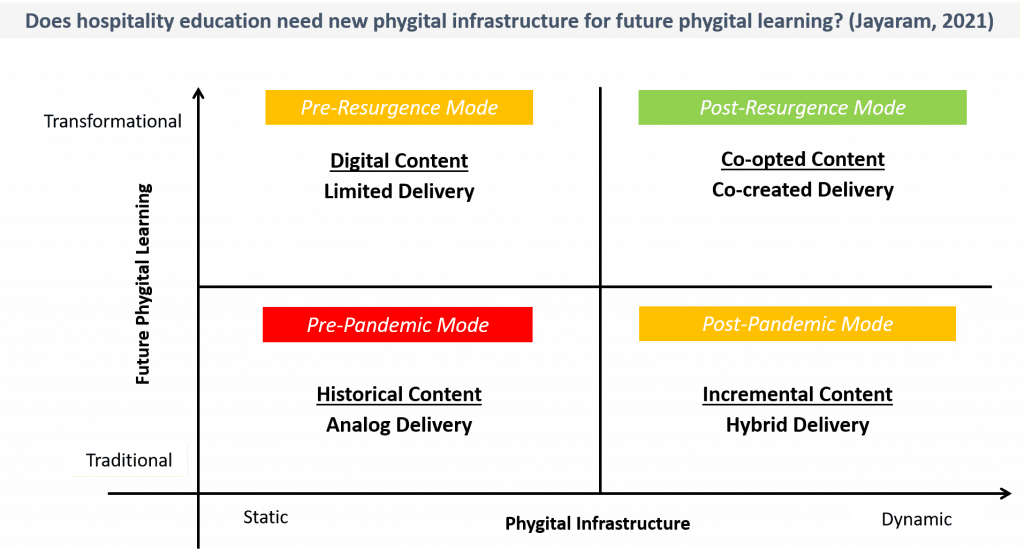 Create platforms for shared, interactive, and credit-based learning, accepted across institutions so that the problem is resolved collaboratively rather than only individualistically.
Today's Traveller: What are some changes that you suggest for hospitality and tourism institutions that supply a majority of about 20,000 plus skilled staff to the industry?
Dr Satish Jayaram : We need to take a hard look at some aspects of vocational training, to remove redundant methods and skills. New standards must be established by rewriting the textbooks, open-source universal content must be curated for acceptance. We need to stop aping old archived standards and invite industry to demand specific interventions suitable for their needs. If business development, digital and marketing communication, or revenue management are crucial for commercial success, prepare students!
Faculty members need to practice renewable learning and acquire these skills, knowledge, and expertise to begin with. For example, while cooking techniques or service skills are fundamental, their application must be aligned with industry and not with age-old menus. We all train on classical menus that industry neither cooks nor serves anymore. If we know what India is consuming in our hotels, students must learn what to deliver as relevant for a business resurgence.
Today's Traveller: Have you implemented this is in your institution, how can other faculty members countrywide benefit from your expertise in this domain?
Dr Satish Jayaram : Our curriculum is already in the public domain, it has taken many years to research and benchmark with international models, to come up with the right balance. Vocational skills and business skills cannot be traded off. While students initially perform using vocational skills, when joining the industry, they quickly progress to responsibilities demanding business skills.
So the long-term focus must be on business skills because that is where our talents spend a big part of their lives. Foundations are important, but they need to be capped to develop future business leaders. The future needs talent without boundaries, to learn and practice skills with industry support.
Institutions need to create training partners that can provide a platform for practice. We are fortunate to have an ancillary Vivanta hotel on our premises. Of course, we can design certification for faculty members – country-wide. Both in the digital and blended mode for them to learn the new mores of reaching new skill standards if there is genuine demand for this skill set.

Today's Traveller: What will drive the future of employment for hospitality in a post-pandemic world? We see more CEOs of hospitality chains coming from non-hospitality backgrounds, so will current pedagogies of hospitality education still be needed in the future?
Dr Satish Jayaram : A case in point on the value of a holistic, general, business education aside from skilling alone. Acquisition of new skills is a short-term phenomenon, while mastery may require a lifetime of continuous practice and application for currency to be maintained. Reskilling is important but underrated and is a glaring necessity. Techniques, equipment, materials change, and adaptation to emerging norms and standards is required.
Foundations are definitely crucial, but we need to accept that they have a limited shelf life. If they are not blended with higher-order thinking and execution skills, learning is incomplete. This balance of building business skills with a solid grounding in the fundamentals will always be needed. A hospitality degree is holistic graduation to acquire life skills that will hold you in good stead, irrespective of the profession you choose.
Today's Traveller: Will the benefits of hospitality education in the future, extend to other industries where customer-facing service skills will create a premium for skilled graduates?
Dr Satish Jayaram : Hospitality graduate skills sets are unique, it is in fact rare for any other graduate to have the same range, depth, and flair. Technology adoption has already paved the way over many years for BPOs, KPOs, ITeS, aviation, tourism, logistics, entertainment, event management, retail, realty, luxury, lifestyle, and recently digital event management as well as start-up incubation to welcome hospitality graduates.
Customers are central to any business, the skills to be able to meet their needs, expectations as well communicate effectively and empathetically are at a universal premium. Customer orientation, practical multi-cultural awareness, creative service application, valuable social skills, and perceptive interpersonal abilities are built into hospitality graduates. This generation is blessed with innovative mindsets, is technologically responsive, has digital competence, sensitive adaptive resilience, open communication styles, and immaculate grooming skills.
Garnish this with emotional intelligence, their innate spirituality, learning agility, stress tolerance, and a composed demeanor, and hey presto, here is potentially the near-perfect associate!
Today's Traveller: How can skilling make local job requirements a priority? How can this contribute to social and economic growth in local economies?
Dr Satish Jayaram : Local youth tend to get displaced on account of a lack of opportunities to demonstrate their skills and abilities for livelihood. If those that are endowed with business skills create jobs, while those with technical and convivial skills run these start-up ventures and incubated businesses, we have a solution. It is important to educate consumers in rural and remote markets to improve their quality of life as well.
Our youth can create employment, be employed, and make a social and economic difference by protecting their local culture. Only if they gain both business and technical skills in the future. The geographical protection of unique cultures requires the evolution of robust economies to support the talents that will retain these signatures. Local markets have enormous potential whether, in consumption or delivery of exclusive products or services, we need to facilitate this.

Today's Traveller: What is your personal mission to support this change in the delivery of hospitality education? How are you so fired up to bring about a difference?
Dr Satish Jayaram : Ideate, innovate, and implement has always been my mantra. I have been practicing this for 25 years creating world-class contemporary education solutions @ IHM-Aurangabad. Students who have been in my innovation class will have fond memories of their learning experiences with me on this. After over 3 decades in industry balancing operations, education and leadership, I will continue to drive this change from the front, as always.
I have been writing extensively over the past year, to share my insights and am currently incubating two books that keep me cross-eyed! One of my books challenges that staid notions and metrics of revenue management (a subject very close to my heart) for renewing business excellence as we leap into the future.
The other is on innovative models to rebuild a post-pandemic world with hope and belief. This should keep our youth inspired and motivated, to build a better planet than the one we will leave behind for them. I also hope my work in education will fire up younger teaching and learning professionals to make a difference in their respective subject domains. We need every hand available on the deck today!
I have already served as Subject Expert with AICTE/NBA and look forward to walking the talk again, driving more creative change. Strengthening youth development by leveraging the National Education Policy, 2020 is a must.
There are infinite possibilities, as we have not fully explored what can be. The future will sustain transformation, we can only play a small but significant role in the grand scheme of the Universe. My love for education and students will keep me charged, till such time we have moved this wheel, no matter how long it remains stuck in its current inertia!
Read More: Education