Today's Traveller invites Dr Susanta Ranjan Chaini, Dean, Faculty of Hotel & Tourism Management, SGT University, Gurugram to share his insights on the future of Hospitality and Travel education and how to bridge the skill gap between industry and academia to cope with changing times.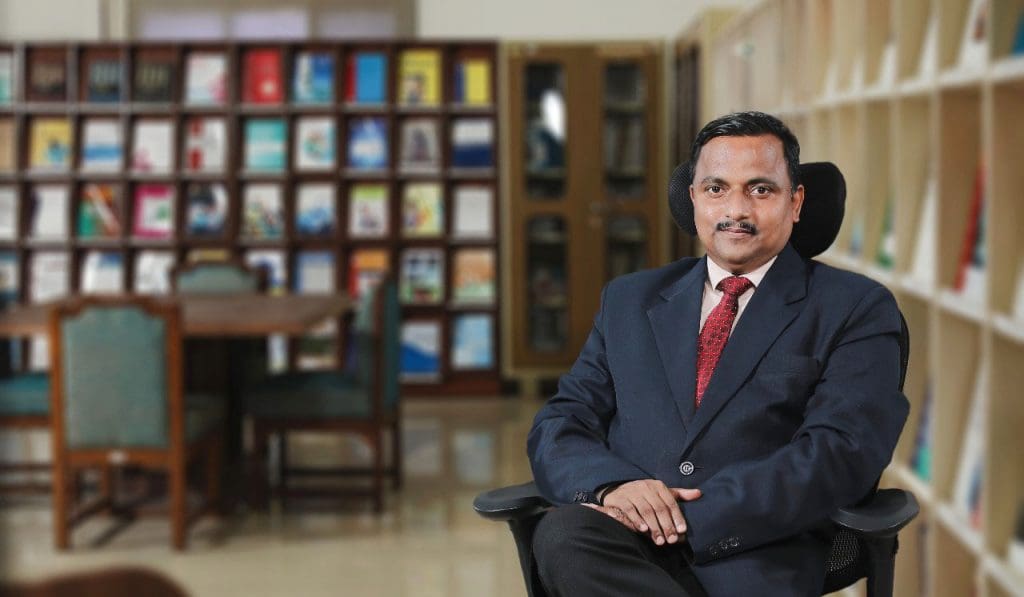 Today's Traveller: What are the future trends in Hospitality and Travel Education?
Dr Susanta Ranjan Chaini : The Hospitality and Travel sector is bouncing back post-pandemic with a greater demand for skilled manpower. Whatever happens in the industry has a direct impact on the education system, which in turn will lead to the development of a new pedagogic approach focusing on students growth and student-centric learning.
The need of the hour is how to bridge the skill gap between industry and academia so that the need of the industry is fulfilled by introducing subjects based on the demand of the industry's current needs. For example, introducing health and hygiene in each and every course will be the basic requirement now.
Currently, the education system is in the transaction phase of shifting from the traditional way of teaching to the advanced style of imparting knowledge. These changes in the education system of the hospitality and travel sector will not only help students gain more knowledge and understanding of things in a better way but also help them to get lucrative packages and the best career opportunities that they are dreaming of.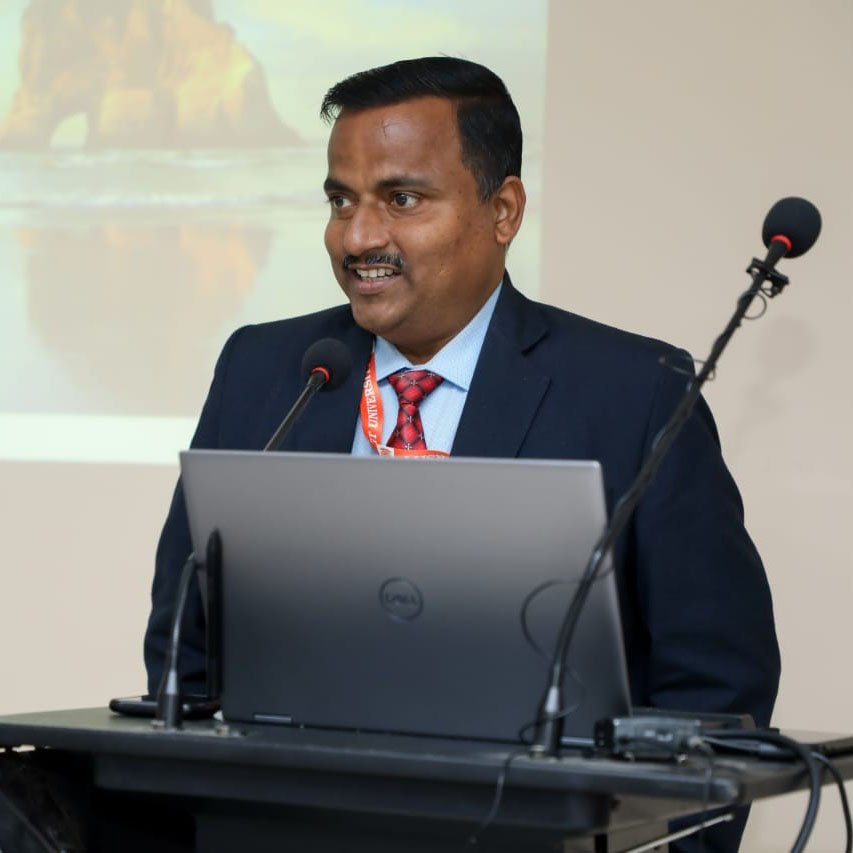 Today's Traveller: How do you see the future of the jobs in the hospitality and travel industry?
Dr Susanta Ranjan Chaini : The hospitality industry has changed a lot during this pandemic and has come up with many innovative solutions and approaches.
The future of this industry will always be bright as there are some things that will never change as people will always move out for leisure travel to meet and know a different culture and explore various destinations. In addition, corporate travellers who work in a diverse and dynamic environment will continue to travel for business needs.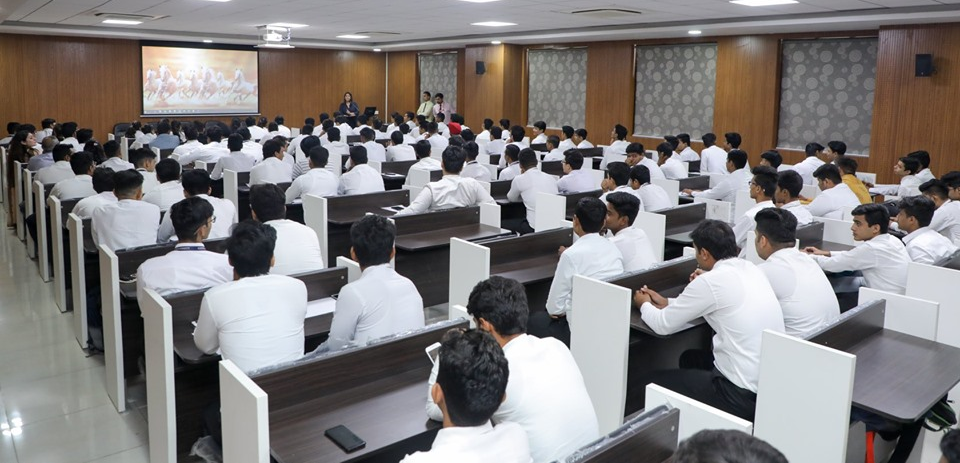 Today's Traveller: In what ways can new applications and VR be adopted to create successful e training models in a digitalised classroom?
Dr Susanta Ranjan Chaini : Students thought processes have changed with time and many students are looking for e-training and digitalisation as a means of learning, as they have grown in the environment where technology has become a part of their day-to-day life. Now they are expecting that the technology should be used everywhere even in their teaching method.
Several training sessions can be given through virtual reality mode stating the actual operations taking place in the hospitality or travel sector. There are other aspects of virtual reality mode which can be focussed on activity-based, skill enhancement learning.
So in the classroom smart boards are used and the faculty members are also working on the e-modules which will be LMS (Learning Management System) based and students can access the recorded session whenever they want.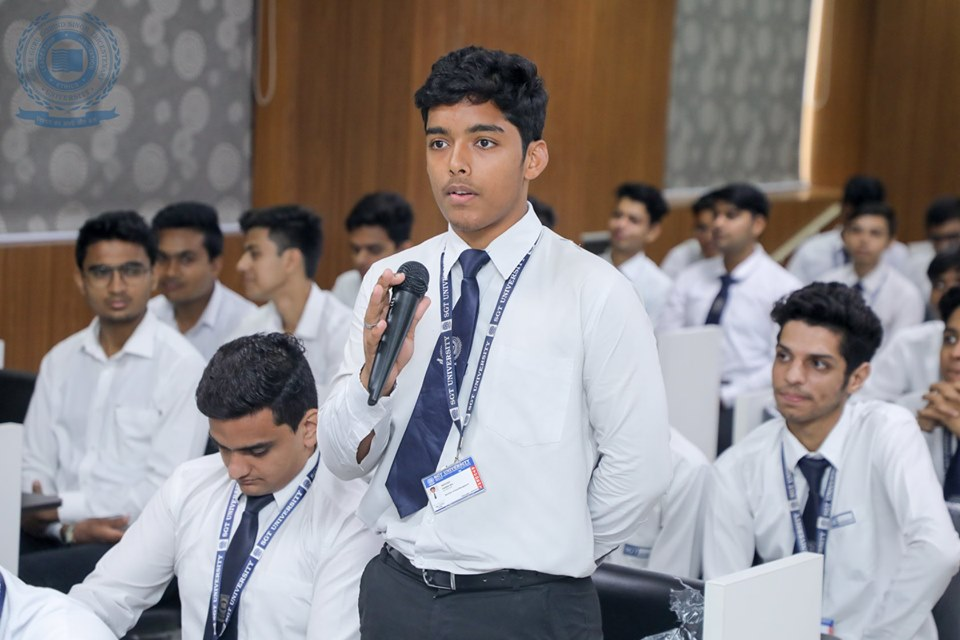 Today's Traveller: With employment being technology-driven over the next two decades, what new skills need to be imparted to students to remain employable?
Dr. Susanta Ranjan Chaini : I believe some of the following skills need to be imparted to students to remain employable over the next two decades:
In the present context of globalisation, the demand for skilled and multi-skilled workers has increased. Therefore, in the context of developing countries, such as India, there is a critical need for quality skill development and training.
Greater adoption of technology will mean in-demand skills across jobs change over the next ten years, and skills gaps will continue to be high. For those workers who stay in their roles, the share of core skills that will change by 2030 is 40%, and 50% of all employees will need up-skilling and re-skilling etc.
Critical thinking and problem-solving top the list of skills that employers believe will grow in prominence in the next ten years. But newly emerging skills in self-management such as active learning, resilience, stress tolerance, and flexibility also play a vital role.
Several other areas that must be looked into are:-
Analytical thinking and innovation
Active learning and learning strategies
Complex problem-solving
Critical thinking and analysis
Creativity, originally and initiative
Leadership and social influence
Technology use, monitoring and control
Technology design and programming
Resilience, stress tolerance and flexibility
Reasoning, problem-solving and ideation
commercial awareness
adaptability
stress management
interpersonal sensitivity
Today's Traveller : In what other ways will teaching and education change?
Dr Susanta Ranjan Chaini : In response to significant demand, many online learning platforms are offering free access to their services, including platforms like BYJU'S, a Bangalore-based educational technology and online tutoring firm founded in 2011, which is now the world's most highly valued Edtech company.
Since announcing free live classes on its Think and Learn app, BYJU's has seen a 200% increase in the number of new students using its product. Other companies are bolstering capabilities to provide a one-stop-shop for teachers and students.
For example, Lark, a Singapore-based collaboration suite initially developed by ByteDance as an internal tool to meet its own exponential growth, began offering teachers and students unlimited video conferencing time, auto-translation capabilities, real-time co-editing of project work, and smart calendar scheduling, amongst other features. To do so quickly and in a time of crisis, Lark ramped up its global server infrastructure and engineering capabilities to ensure reliable connectivity.
Today's Traveller: Is the role of teachers as motivational leaders more critical today than ever before?
Dr Susanta Ranjan Chaini : The role of the teacher is essential to improve sustainable education. At the same time, inspiring and guiding the students in increasing employability skills with digital tools is the prerequisite for a teacher. Thus a teacher in the twenty-first century will be a digital teacher.
Teachers are not only the facilitator for the learning graph of the students but are responsible for training the students for increasing employability skills, expanding the mind, growing digital citizenships, critical thinking, and creativity as well as sustainable learning.
With the passage of time and the integration of technology in every sector, the teacher's role has changed a lot. They need to enrich some skills to develop their students. Otherwise, the students will not get the lesson, and it will increase the number of educated unemployed in the digital era.
Let's see the changing role of a teacher today:
A resource provider
A digital instructor for different ways of learning
Learning facilitator
A technology lover for learning
A digital learner for their lifetime
A genuine predictor
Read More: Interview