EDITION Hotels has partnered with acclaimed Australian restaurateur and multi-award-winning chef and author Josh Niland, to helm the signature restaurant at The Singapore EDITION.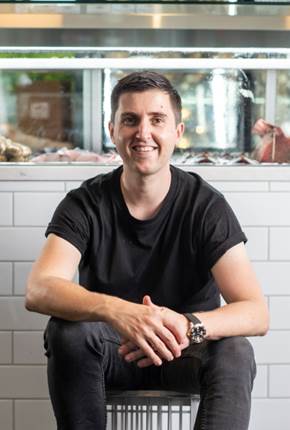 The ethically sourced seafood concept will be Niland's first restaurant outside of Australia, an elegant home for what a sustainable, modern-age, seafood-focused steakhouse is today, with the edition of sensational meat and vegetable dishes.
Having burst onto the food scene in 2016 with his revolutionary and now wildly popular approach to the way we cook, transport, age and store fish, Chef Niland has worked at some of Sydney's greatest restaurants as well as at the UK's legendary three Michelin starred The Fat Duck, before opening Saint Peter, his first restaurant in Sydney with his wife and business partner Julie Niland in 2016.
The Fish Butchery, a retail market concept selling sustainable fish species, was later introduced in 2018. Charcoal Fish, a beachside takeaway concept offering restaurant-quality fast food, and a second Fish Butchery both followed in 2019. Earlier this year, the couple opened a second restaurant, Petermen, on Sydney's Northern Shores. Niland is the author of award-winning 'The Whole Fish Cookbook' and 'Take One Fish,' which also received worldwide acclaim. He has just released his third book, 'Fish Butchery,' in August 2023.
The Singapore EDITION Hotels's signature restaurant will reflect Chef Niland's globally recognised passion for seafood and focus on creating a circular economy within the restaurant and lobby bar to mitigate waste while heightening the guest experience. In his restless pursuit of excellence, his unique creations will feature the finest ingredients from world-class producers, growers and artisanal suppliers to present a menu of fish cut to order, including rib on the bone, crown roasts and cutlets.
Chef Niland's menu will be a la carte. The restaurant by Edition Hotels will be open for breakfast, lunch and dinner.
Read more: News