EgyptAir has launched a direct flight route between the capitals of two ancient civilizations – Delhi and Cairo- in a monumental move that heralds an era of enhanced connectivity.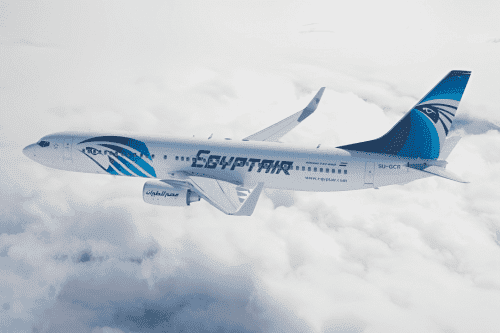 This pivotal step, stemming against the backdrop of PM Narendra Modi's recent visit to Egypt, seeks to develop further the rich histories, cultures, and economies of both nations.
During the inaugural session in Delhi, the Egyptian Ambassador to India, Wael Hamed, remarked on this historic venture, emphasizing the foundational role of PM Modi's visit. "This aerial link is not just a flight path; it's a bridge bringing us closer in trade, tourism, and shared dreams," he observed.
The Ambassador's message was clear: smooth, seamless travel is a priority. Indian travellers with a visa from the US, Schengen region, Canada, or Australia can even enjoy an on-arrival visa in Egypt. This is a testament to the commitment to fostering stronger bilateral ties.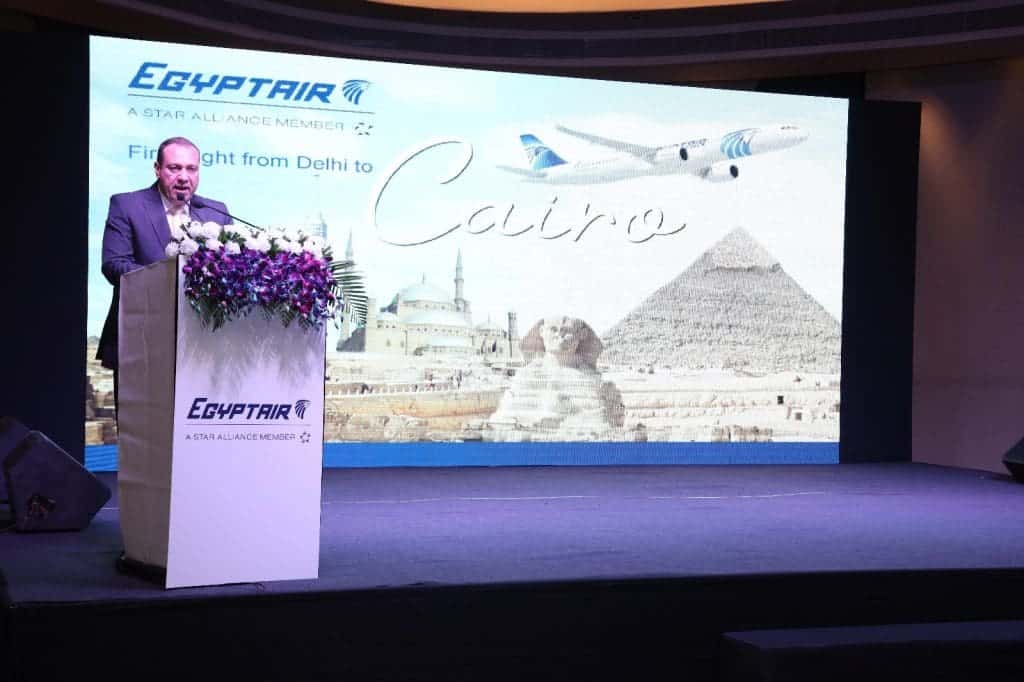 Capt. Mohamed Moussa – Chairman & CEO voiced his enthusiasm, "India indeed is an important Nation and Market for us. We are delighted to start flights from Cairo to Delhi – the second Gateway apart from the existing operations to Mumbai. This will not only offer a new alternative for consumers for travel but further strengthen relations between Egypt & India and stimulate tourism, travel, and business between the two countries."
He added, "Delhi is not just another destination; it's a strategic choice reflecting our aspirations. After our success story in Mumbai, Delhi is a beacon of mutual growth and partnership."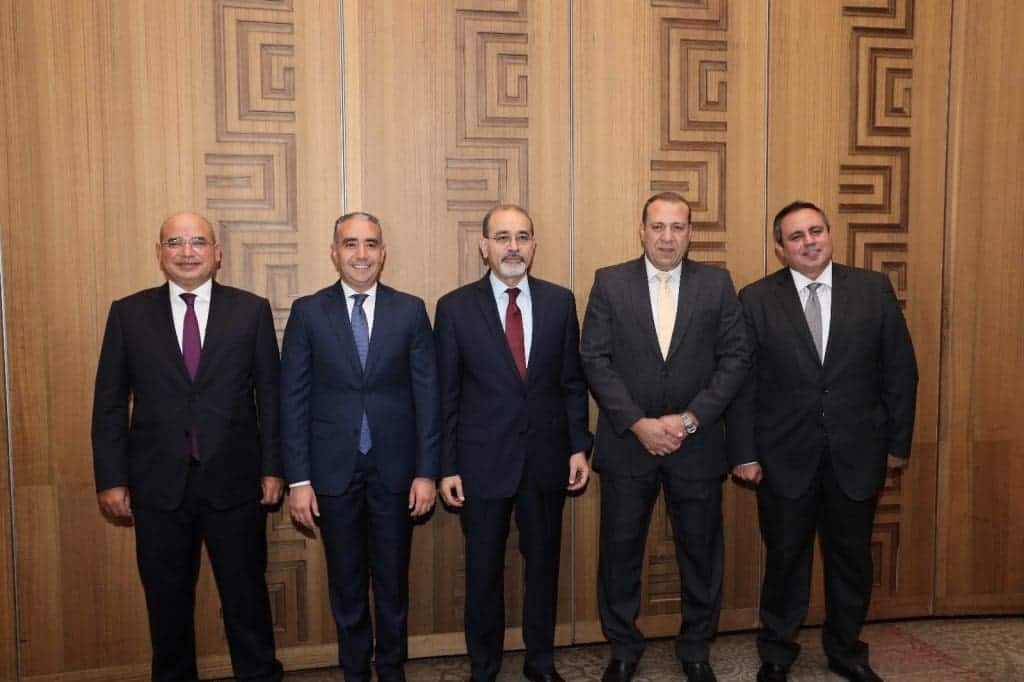 The flight, serviced by EgyptAir's avant-garde A320Neo, promises an unmatched travel experience. Decked with 16 plush Business Class seats and a spacious 126-seat Economy section, the airline ensures comfort meets culture. EgyptAir's eight A320Neos hold an average age of just 1.8 years The carrier holds six Boeing 787-9 in its extensive widebody fleet and is expecting two more Dreamliners in the next couple of years. Along with reducing fuel usage by approximately 20% over previous generations, EgyptAir's present fleet brings down emissions by 60%.
With flexible options of flying four times a week, travellers can plan their Egypt trip at their convenience.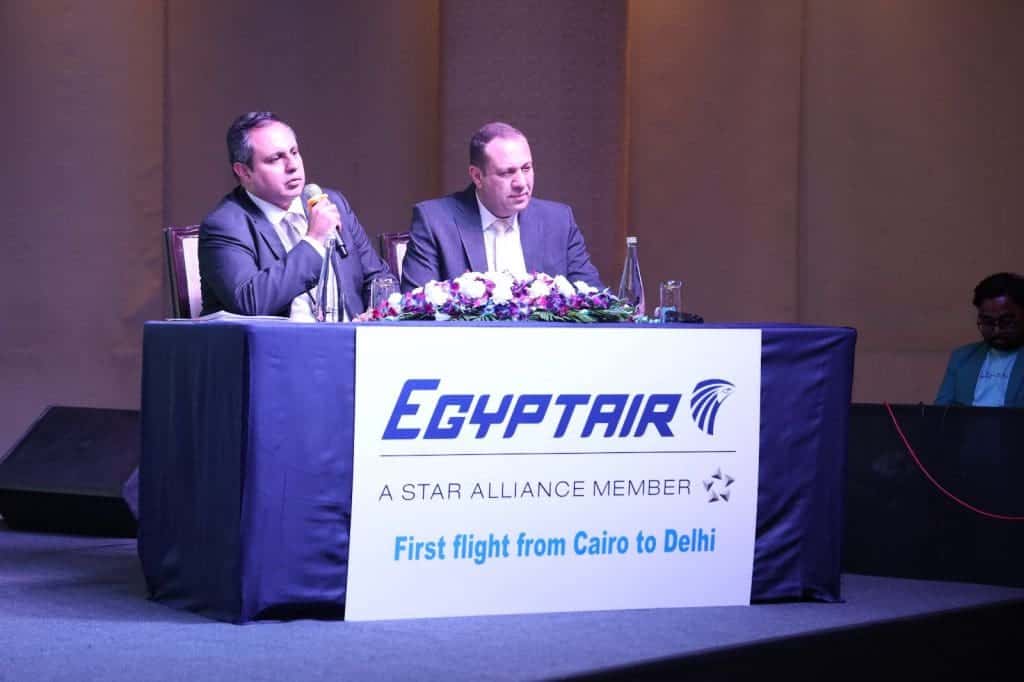 Steering EgyptAir's vision in North and Eastern India, Amr Ali, Country Manager, New Delhi, North & East India, EgyptAir Airlines shared the sentiment. "Harnessing India's dynamic growth trajectory, we're poised to tap into a reservoir of potential. The Cairo-Delhi route is a testament to our belief in mutual progress," he highlighted.
He went on to say, "I am fortunate that our Management has entrusted me with the responsibility to start and make the Cairo-Delhi route successful. India is the world's fastest-growing economy with enormous potential for travel & tourism. My endeavour will be to work along with travel trade partners in India and shift some share of the market on our airline to Cairo and beyond on our vast Network."
The opening of new routes and expansion of EgyptAir's network is in line with the directives of the Ministry of Civil Aviation to link the Arab Republic of Egypt with various countries of the world through Hub Cairo. EgyptAir has recently added Dhaka in Bangladesh, New Jersey in North America and Manchester in England to its network to serve new customers of the company around the world.
EgyptAir's vision doesn't stop here. They're on a global march, adding destinations like Dhaka, New Jersey, and Manchester to their bouquet, reinforcing their commitment to being global connectors.
Currently, the airline has a flight between Mumbai and Cairo for all seven days a week. According to the latest IATA data, the yearly two-way air travel demand between Mumbai and Cairo stands at over 66,000 passengers, while Delhi to Cairo sees about 31,000 passengers. Ali anticipates a notable surge in these numbers in the upcoming years, attributing it to the strengthening ties between the two nations. Additionally, EgyptAir and Air India, both Star Alliance members, share a codeshare agreement. Beyond direct routes, EgyptAir is keenly eyeing transit traffic through Cairo to Africa and North America.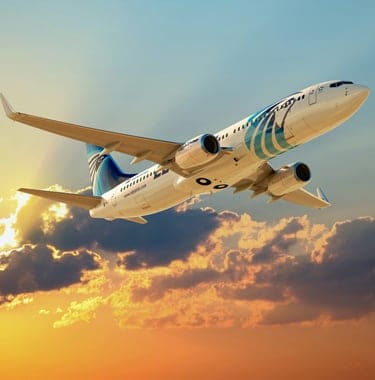 This venture isn't just about flights; it's about developing partnerships and creating mutual growth.
Read more: News