Situated in the heart of the Principality of Monaco, the Fairmont Monte Carlo, is a legendary hotel that is constantly reinventing itself.
The Fairmont Monte Carlo has created a unique and exclusive new activity for guests: an underwater portrait shoot, either in the Mediterranean or the hotel's heated swimming pool, preceded by an introduction to free diving.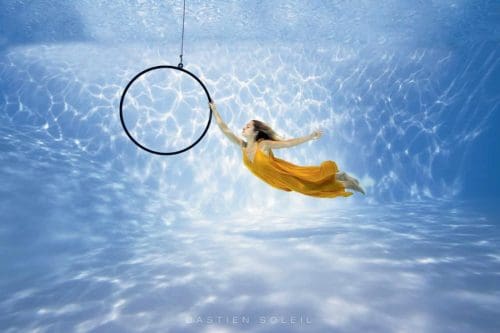 This brand-new activity is offered in partnership with Bastien Soleil, an underwater artist, artistic director, and, most importantly, a free-diving instructor with extensive experience and expertise who will introduce guests to the joys of swimming underwater without the need for breathing apparatus and capture these incredible moments on film.
This experience of a lifetime transports guests into a dreamlike yet challenging new world. Bastien's skill has allowed him to develop a unique method that enables everyone, whether you're a beginner or an expert, to discover free diving and to then pose for a photo underwater.
Guided from start to finish, participants will soon move freely and effortlessly in this dreamlike underwater world. After their free diving lesson, the photographer will then explain options open to them: a choice of one of five tableaux developed specifically for this hour-long experience, ranging from a minimalist backdrop to a darker background.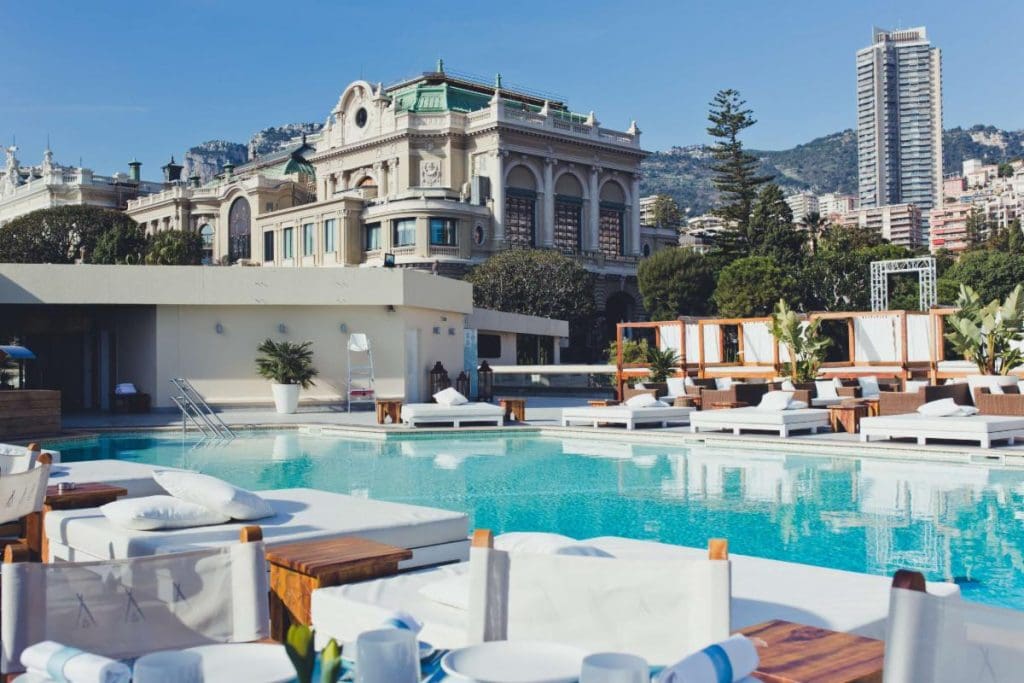 And with various accessories and even the option of a night shoot available, the possibilities are limitless. Whether you're an independent traveller or staying at the Fairmont Monte Carlo with your loved one or family, this experience will provide you with an array of unique photos that will provide treasured memories of your holiday.
The perfect activity to help you relax and refocus, this experience will teach you more about yourself, how to concentrate on your feelings and control your emotions, as well as how to relax and unwind.
And whether you choose the hotel swimming pool or the Mediterranean, this is a unique opportunity not to be missed. An exhibition of beautiful underwater photos can be viewed in the lobby at the Fairmont Monte Carlo, providing a foretaste of what to expect from this underwater world full of surprises!
About Monaco
Monaco. A Riviera Gem. An international cultural center for ballet, opera, music, theatre, and exhibitions. A place where great minds meet for business at the Grimaldi Forum Monaco. Experience heart-stopping sports action at Monaco, F1 Grand Prix, and Tennis Masters and at the tables of the Casino de Monte-Carlo… or retreat to the luxurious spas (Les Thermes Marin, ESPA, Les Cinq Mondes, Willow Stream).
World-class hotels (including the Hotel de Paris, Hotel Metropole Monte-Carlo, Fairmont Monte Carlo, Monte-Carlo Bay Hotel, Le Meridien Beach Plaza, Monte-Carlo Beach Hotel, Port Palace Monaco, and the Hotel Hermitage) host the world's most discerning guests.
Read More: Latest