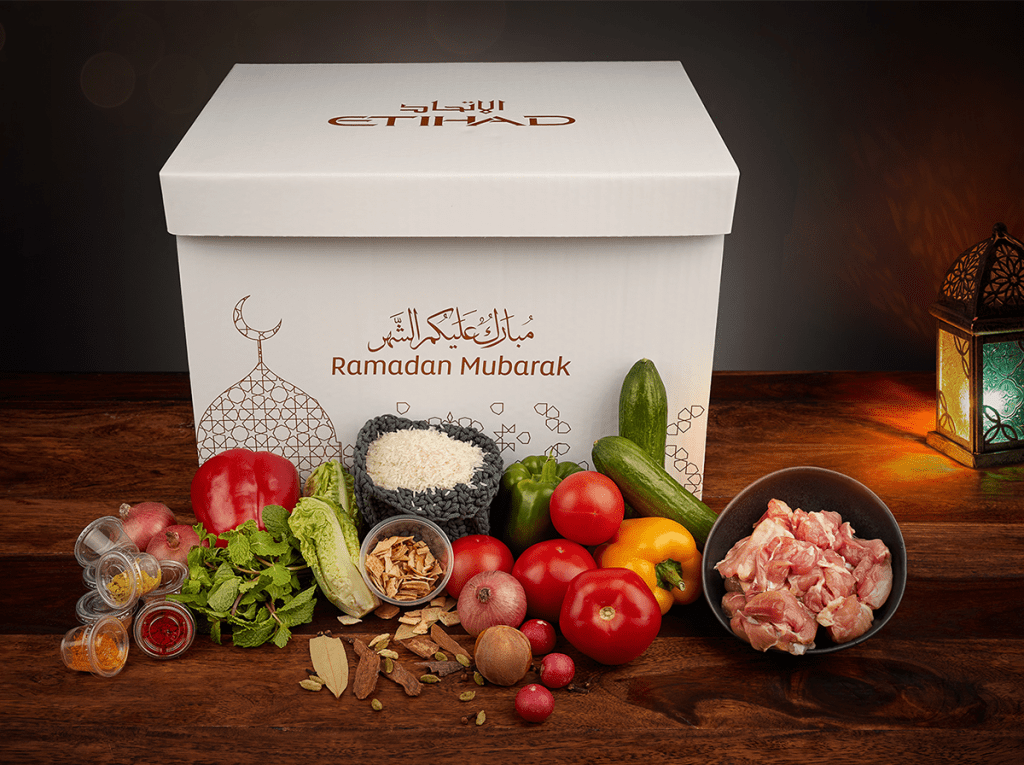 Etihad Airways has launched the Etihad Ramadan Box initiative to bring Iftar meals to homes across the UAE.
The airline has partnered with Zomato, the world's largest restaurant search and discovery platform and one of the UAE's largest food delivery apps, to deliver these meals to those affected by the novel coronavirus (COVID-19) including hospitals, essential workers, volunteers and communities in need.
Those affected by the COVID-19 pandemic, through sickness or financial impact, can request one of the Etihad Ramadan Boxes through the Zomato app, and a freshly prepared meal will be delivered directly from Etihad's Catering facility in Abu Dhabi.
Robin Kamark, Chief Commercial Officer, Etihad Aviation Group, said: "Ramadan is a traditional time for gathering with friends and family, but with the impact of COVID-19, this year it is more challenging to do so. In these extraordinary times, we wanted to bring a touch of our signature inflight hospitality to our local community and recognise the incredible efforts of the UAE's medical staff and essential workers."
Read more: News