Chocolate unites us all!
If there ever was anything that everyone unanimously agreed upon, it would be about chocolate's delicious taste.
During these tough times, it is essential to keep up your mood and nothing better than having a bite of a chocolate dessert!
Today's Traveller invites Master Pâtissier Chef Surendra Negi, Taj Palace, New Delhi to share his favourite Choco Delight…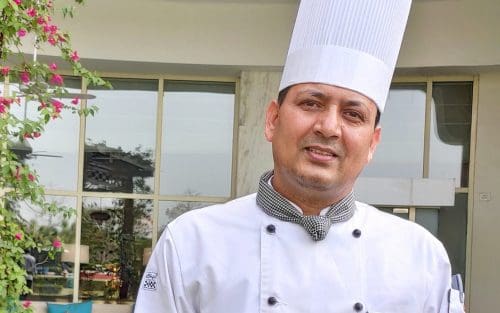 BITTER CHOCOLATE, CARAMELISED WALNUT PARFAIT
Serves 4
INGREDIENTS
For the Bitter Chocolate Parfait
52% Dark Chocolate 250 gm
Fresh Cream 125ml
Whipping Cream (Cold) 200ml
Chocolate Ice Cream 300 gm
For the Caramelised walnuts
Walnuts 50 gm
Caster Sugar 40 gm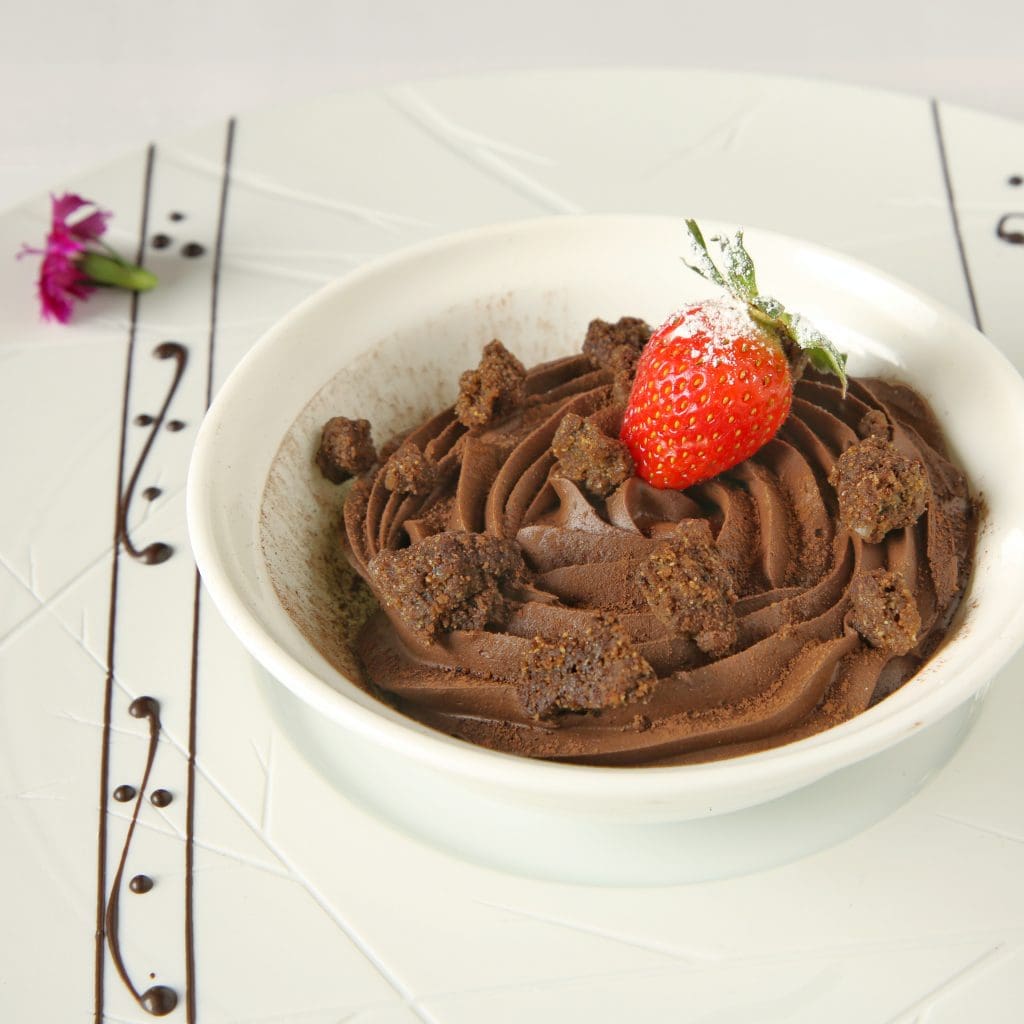 METHOD
Chop the chocolate, and place in a large bowl.
Bring the cream to a boil, and the pour over the chocolate, mixing the two with a rubber spatula till well incorporated. Allow this ganache to cool. Reserve a third of it for plating, and mix in the rest with the ice cream.
Whip the cream until it has soft peaks. Fold into the chocolate mixture, and place in the freezer to allow it to rest.
For the caramelized walnuts, toast the walnuts in the oven at 180 degrees Celsius for 6 minutes. Allow them to cool completely, and place in a bowl near the stove. Next to this, place a tray lined with baking paper and two forks.
In a thick-bottomed saucepan over medium heat, melt the sugar till it is a light amber colour for about 4-5 minutes, stirring gently throughout. As soon as the caramel is ready, add in the walnuts, mixing thoroughly to ensure each is coated well. Working fast, turn this onto the tray, and, using the forks, separate the walnuts. This will be extremely hot, so be careful not to touch them at this stage. Allow to cool.
To serve, spoon your bitter chocolate parfait into your desired bowls, pipe in the reserved ganache using a piping bag and a star nozzle, and scatter some caramelised walnuts on top.
Serve chilled.
Read more: Food Voyager