Summer Cooler: Tasty, Fresh, Juicy, and Refreshing! Take your pick from – sodas, shakes, sherbets, nutritional drinks!
These coolers, smoothies, mocktails, and more are the perfect antidotes to shake up the summer.
Today's Traveller welcomes Abhishek Kumar, Captain, Fortune JP Palace, Mysore to join us in beating the heat by sharing his favourite Summer Coolers.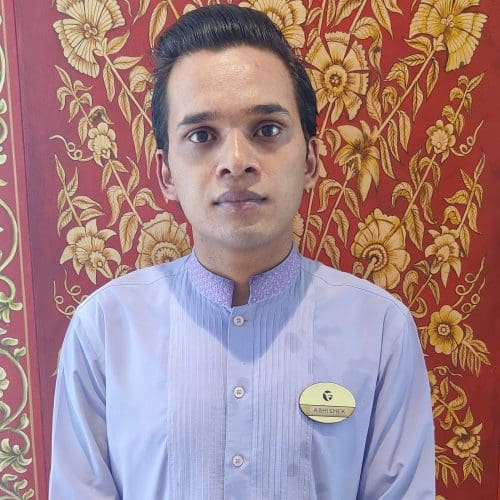 FINGER MILLET BLOSSOM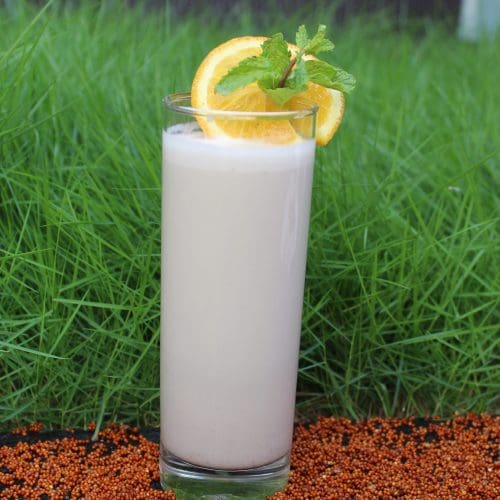 Finger millet a super nutritious drink should have during hot summer days. Required to- prepare just 15 to 20 minutes to make this finger millet (Ragi) drink and soaking time is one hour. It has cooling effects on the body, is high in calcium, protein & iron and umpteen number of other health benefits too.
Ingredients
Finger millet -200 grams
Almond- 10nos
Water – 400ml
Fresh coconut milk- 200ml
Jaggery- 4tbs
Crushed Ice- 200gram (12nos Ice cubes)
Orange Slice and Few Mint Spring for Garnish
Method
Wash and soak the Finger millet with almond 5nos for 1hour.
Heat a heavy bottom saucepan add soaked millet and enough water, Cook on low flame for 15 minutes and strain and pour the running water.
Take a blender jar add cooked millet with 200 ml of water, grind for 2 minutes and again add 200 ml of water blend for another one minute, sieve the milk of the millet and keep it aside
To prepare fresh coconut milk take blender jar put grated coconut 100 grams (1cup) and 200ml of water and blend for a minute and strain the milk and keep it aside.
Take blender jar, add crushed ice, jaggery, finger millet milk and coconut milk blend for a while, Check the sweetness. Pass through a sieve into a glass
Garnish with Orange slice and mint sprig
Read more: Food Voyager