Refreshingly quench your thirst this summer with a tantalizing selection of sodas, shakes, sherbets and nutritious drinks. Delight in the cooling sensation that comes only from freshly prepared beverages!
These coolers, smoothies, mocktails, and more are the perfect antidotes to shake up the summer.
Today's Traveller welcomes Raju Panja, Bartender, Ibiza The Fern Resort & Spa, Kolkata to join us in beating the heat by sharing his favourite Summer Coolers.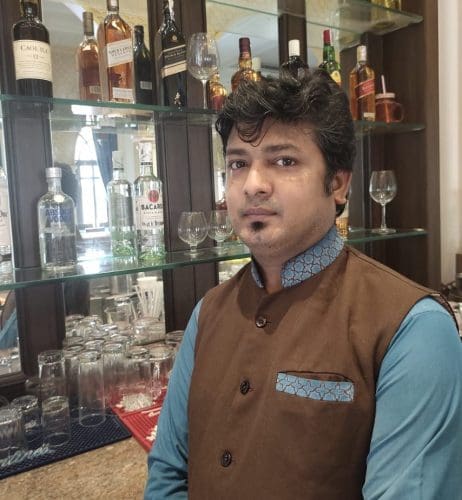 Watermelon Mojito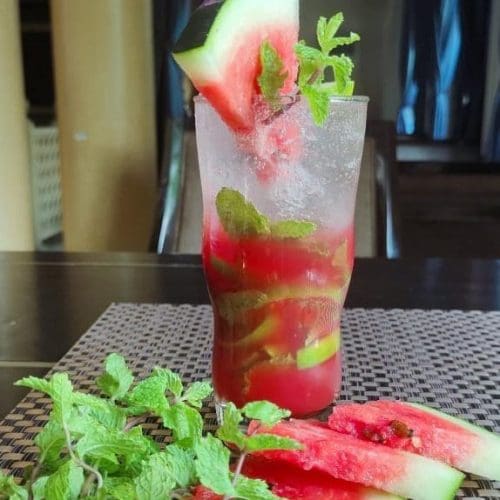 Ingredients
1 cup watermelon pieces (1/2 to 1″ size)
5-6 leaves fresh mint
1 tbsp fresh lime juice
3/4 cup sparkling apple cider chilled
4-5 ice cubes
2-3 slices lime & mint leaves (optional for garnish)
Method
In a small bowl or jar add watermelon pieces.
Muddle to extract juice from the watermelon pieces. Then add fresh mint leaves and again muddle for few seconds to slightly bruise the mint leaves.
Transfer the watermelon mint muddled mixture into a serving glass.
Add ice-cubes followed by lime juice and chilled sparkling apple cider.
Give it a gentle mix and adjust sweetness if necessary.
Garnish with mint springs and lime slices and serve to enjoy a glass of fresh watermelon mint mojito.
Read more: Food Voyager