As the world's first platinum-status marina, Porto Montenegro is the perfect destination to escape to this winter.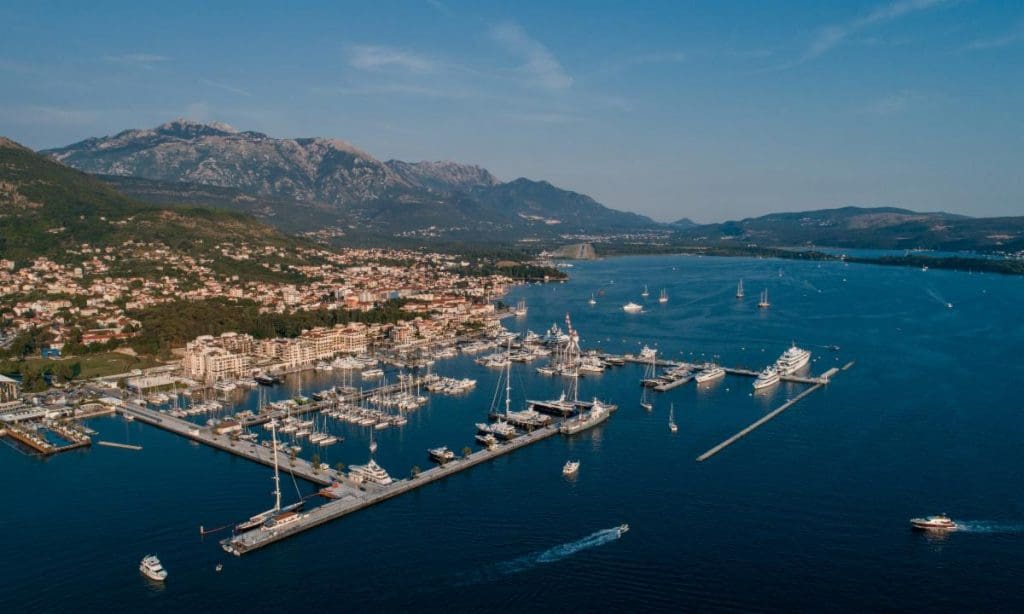 With its idyllic Adriatic location in the UNESCO-protected Bay of Kotor, proximity to three international airports, 450 marina berths, pristine mountains for skiing, and year-round sunshine, it appeals to residents, boat owners, charterers, and guests alike during the out of season months.
The perfect winter destination with 280 days of sunshine & 295 km of coastline, Montenegro is a thriving hub of activity for the yachting community due to Porto Montenegro Crew Club & Yacht Club, as well as day trips around the Bay of Kotor.
Porto Montenegro welcomes and caters to the needs of the yachting community, offering a host of berthing benefits throughout the winter. The award-winning marina gives access to some of the best cruising grounds in the Mediterranean with over 280 days of sunshine each year, it is the ideal place to enjoy Europe's most impressive natural areas of beauty all year round.
Within Porto Montenegro itself, there are many restaurants and international shops to explore. A new venue, the Onyx Bar & Garden by Beluga, has recently launched at the Regent Porto Montenegro – a five-star hotel with over 120 luxury suites and apartments.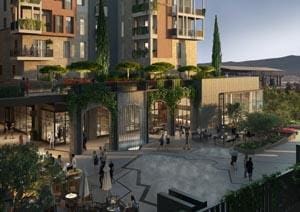 Open to hotel guests and visitors alike, the Onyx Bar overlooks the hotel's elegantly landscaped gardens and features a menu of cocktails. For foodies, Forza Porto brings authentic Boka delicacies with a modern and sophisticated twist, whilst its sister restaurants Marea on the village Town Quay and Panorama at the PMYC Pool, combine traditional Mediterranean cuisine with a blend of Northern Montenegrin-inspired culinary specialties, meat dishes, and specially curated wines.
Shopping highlights include a flagship Dior and a Five Star Fashion Boutique, which houses luxury brands including Ralph Lauren, La Martina, and Gant are among the ten new retail outlets recently added to the village.
Yacht owners can enjoy a suite of special discounts on tailor-made Premium and Platinum berthing packages, meanwhile, the village appeals to yachting professionals as a base to remain onshore during the winter months, due to the benefits of joining the Porto Montenegro Crew Club which offers a range of winter sports activities and parties for members. Winters in Montenegro mean getaways to the north, where people can enjoy skiing, snowboarding and the freshly powdered Montenegrin slopes.
The Crew Club hosts the Superyacht Winter Games every February, where for two weekends, members can tour from the north to the south of Montenegro testing their sporting and teambuilding skills in the picturesque outdoor terrain.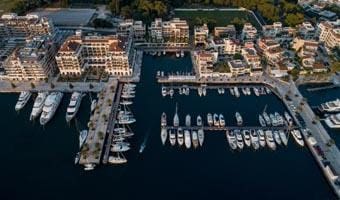 At the heart of Porto Montenegro's sailing scene is the Porto Montenegro Yacht Club (PMYC) where members can enjoy a member's lounge and five-star hospitality, with an onsite restaurant and bar, nightclub, sailing, and rowing facilities, gym, and tennis courts, as well as a 64m PMYC pool, which has been listed by Condé Nast Traveller as one of the world's most iconic pools, boasting unparalleled views over Boka Bay – just one of the many aspects of life at Porto Montenegro that make is a world-class destination all year round.
About Porto Montenegro
Porto Montenegro is the Mediterranean's leading luxury yacht homeport and marina village. The state-of-the-art facility has been designed to cater to the advanced needs of all yachts, their owners, guests, and crew with specific infrastructure for the largest yachts afloat.
The marina currently has 450 berths, more than 320 sold-out luxury apartments, as well as 80 units of ground-floor retail made up of restaurants, bars, cafes, shops, and amenities, and a five-star Regent Hotel with over 120 luxury suites and apartments.
Constantly expanding, Porto Montenegro's newest neighbourhood, Boka Place introduces 213 managed and private residencies alongside the first SIRO, a new immersive lifestyle experience by Kerzner International.
Read More: Lifestyle