Esoteric food pairings have a lot to offer with your favourite cup of tea!
Food pairings are the tango of delicious flavours catching up with your taste buds and creating the heavenly taste of equilibrium and tantalizing flavour.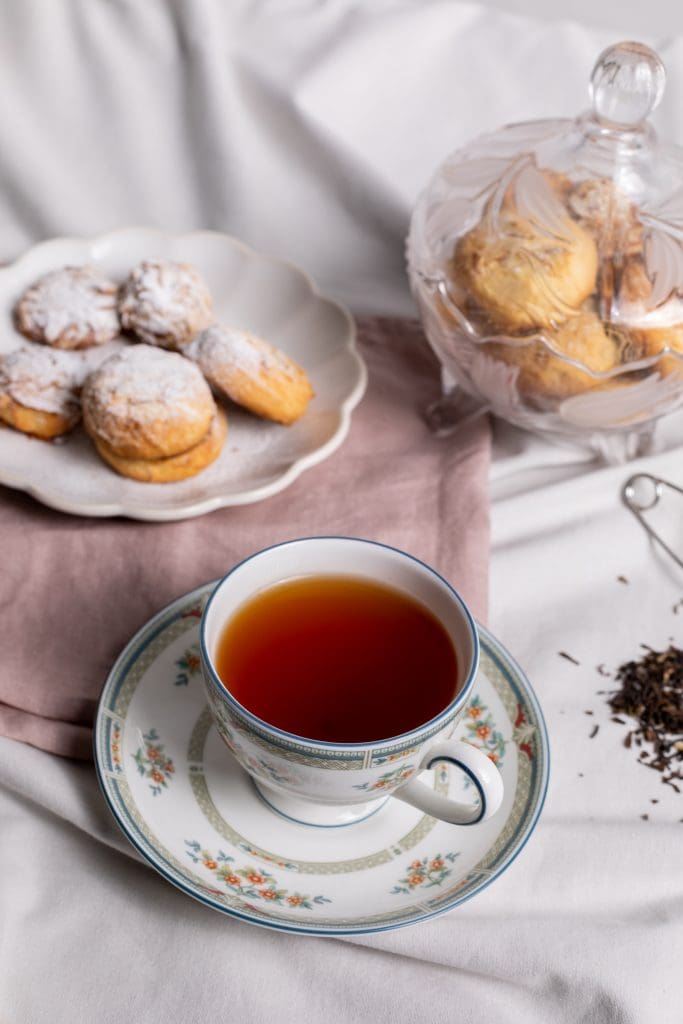 The exploration of the power dynamic between a certain dish or food item and a certain form of tea can bring out many esoteric pairings that could stimulate sensory experiences in future.
We have collated a small list of fabulous and lip-smacking tea and food combinations to make your day more delightful! 
Mellow notes of tea with Almond Cookies- The crunchiness and nutritiousness of almond biscuits knows no bounds. Its nuttiness adds to its texture and gives it the added richness that makes it the perfect pairing for the Summer Solstice Muscatel Darjeeling tea. The flavour of the tea is complex and mellow in nature and gets considerably enhanced with the almond biscuits. 
Black Tea and Chocolate Croissants – The slightly complex black tea which gives off a mellow and enriching taste is one of its kind. Pairing the black teas with hot and oozy chocolate croissants can make all the difference! The warm gooey flavour is only an added advantage that leads us on to the perfect marriage of this polar opposite pairing. 
Chai and Toast – Chai and Toast complement each other naturally in metaphor and spirit. This evergreen combination gets love and acceptance from all corners of the world.
The simple yet beautiful combination makes a unique pair as we discover that artisanal bread serves this pairing just as well as the humble daily bread.  An artisan bread such as the multi-seed or cinnamon raisin, with light citrus notes and a crunchy crust pair superbly well with the spices of the Summer Solstice Muscatel. 
 Post-meal Tea and Fruits- Citrus fruits are known for their fragrant and exotic juices and pulp.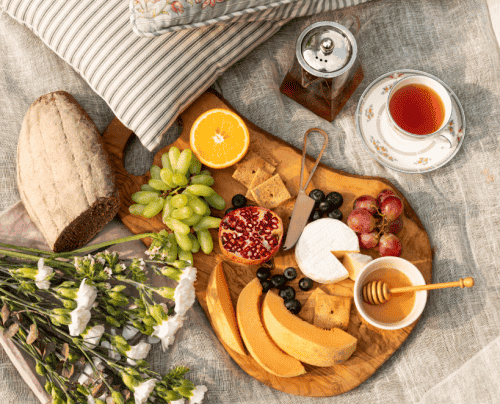 Summer Solstice Muscatel is a preferred post-meal tea that can serve great results when mixed with seasonal fruits. It accentuates the taste manifold and helps experience a divine palette. 
Springtime Bloom Tea and Summer Nibbles- Be it little canapes or sandwiches, cool summer combos with a springtime bloom tea pair perfectly for your tea time!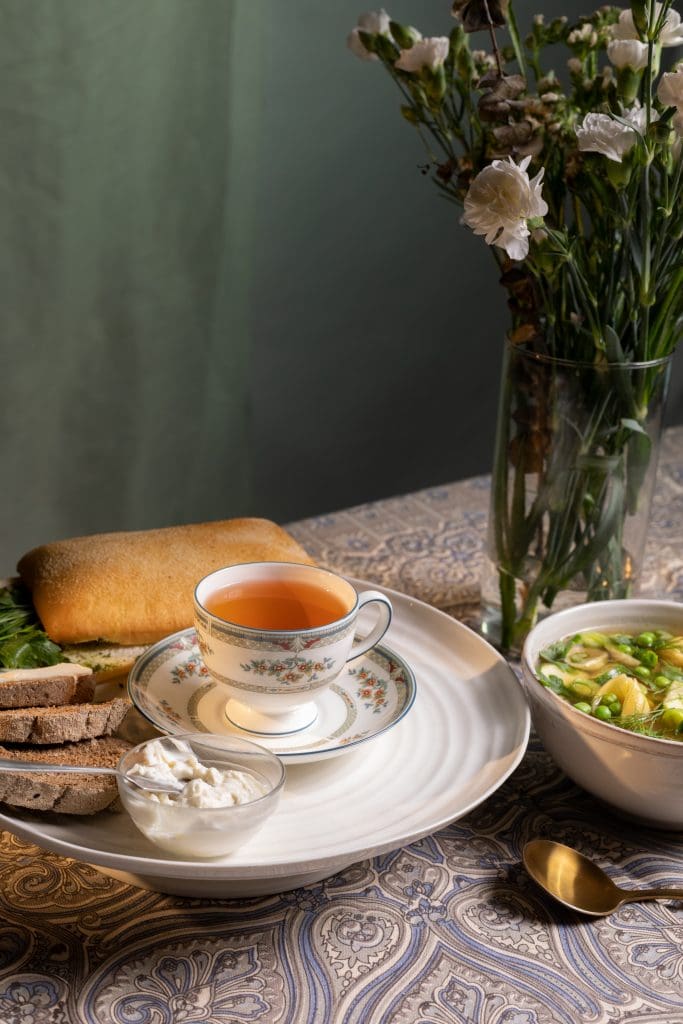 Cool crisp vegetables and flavoured cheese to go with these summer nibbles only add on to the experience. 
An iced tea – The Summer Solstice can also be prepared as an iced tea as it has a muscatel character with a touch of honey which when paired with the right kind of snacks can leave all senses elevated.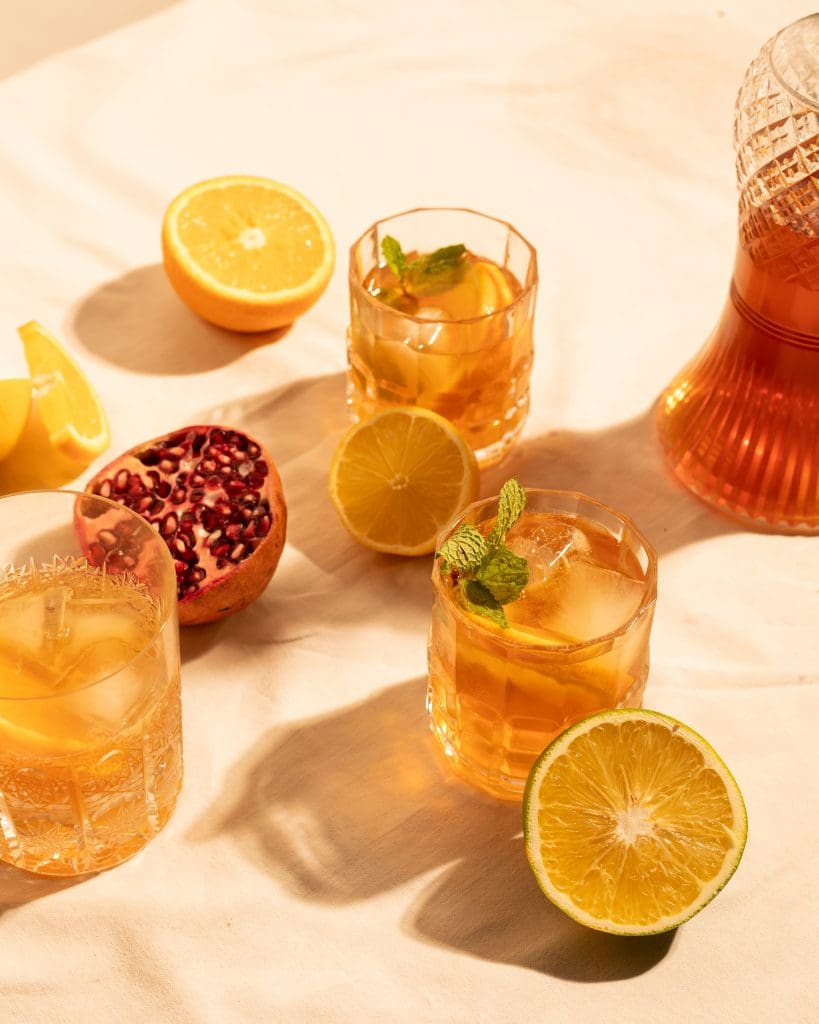 In conclusion, a few esoteric pairings of tea with munchies can make a world of difference, it's time to elevate your daily ritual!
Read More: Latest