Today's Traveller Know Your Leader motivational initiative invites GB Srithar, Regional Director, India, Middle East & South Asia, Singapore Tourism Board to share his experiences, his journey, and some unknown facts about him that keep him going.
This, in turn, will motivate teams to delve into themselves and bring out their lesser-known selves.
Even though a picture is worth a thousand words, sometimes the right words are just what you need to make it through the day, to inspire your team, or to change your perspective.
Today's Traveller: How do you keep up your partner's morale during difficult times?
GB Srithar: We are more than a year into a pandemic that has wreaked havoc on many economic and social fronts across the world. For international travel and tourism, it has been a near-complete standstill, till recently. Partnerships and collaborations are critical to the recovery of the tourism industry.
The current condition necessitates that leaders demonstrate the ability to improve business partnerships, accelerate transformation, and support employees through these challenging times. Empathetic leadership and enhanced communication with stakeholders, trade partners, and the overall travel tourism community are now more necessary than ever.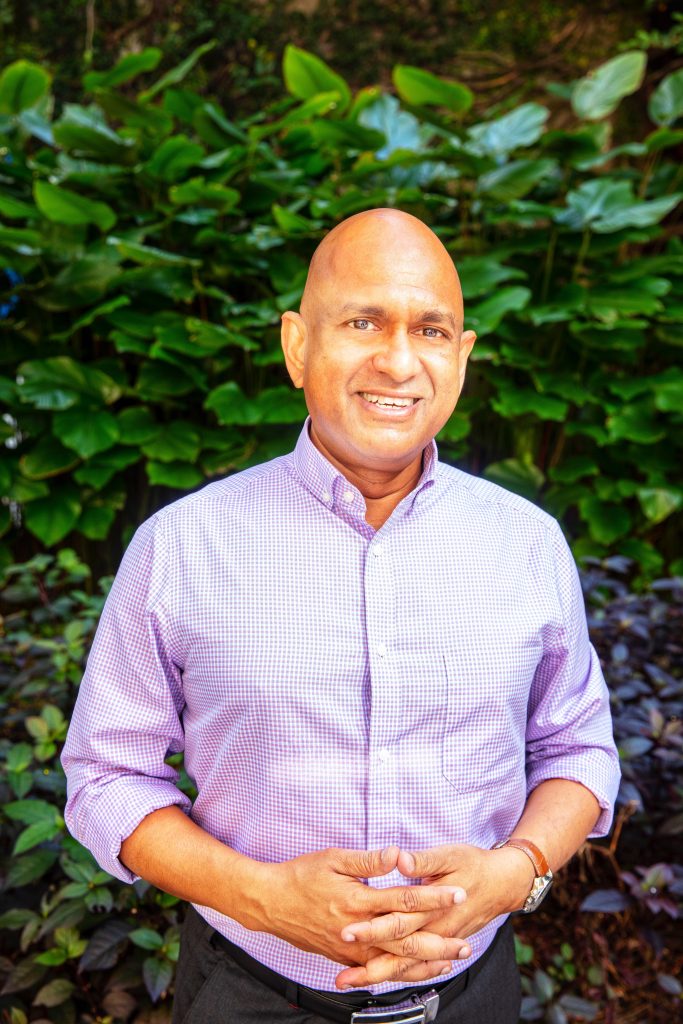 Since COVID-19, STB India has been constantly engaging our partners to show our solidarity, and to discuss how to make travel better, safer, and more seamless as we plan for travel to re-start. Early on as the pandemic unfolded in the first quarter of last year, STB India had ramped up our engagement efforts.
Adopting the #UnitedWeStand trade engagement theme, we communicated, through virtual platforms, e-newsletters and videos, messages of solidarity and unity with the travel fraternity. We conducted update sessions and webinars on Destination Singapore to upskill our partners' leisure and MICE product knowledge.
We opened up our virtual STB Marketing College to enable travel agents to develop their marketing skills. Such initiatives offered opportunities for India and Singapore travel trade partners and stakeholders to establish new connections and strengthen existing relations and prepare for the restart of international travel and tourism.
To ensure that Singapore remains top of mind prior to the resumption of travel, STB India has been actively engaging consumers to strengthen Singapore's brand and destination image. STB, along with our stakeholders, has been leveraging digital technology for consumer outreach for several years now. We stepped up our digital marketing efforts to engage consumers meaningfully since mid-2020.
Under what I term "aggressive passive marketing", (and yes, it is an oxymoron term), since we could not engage in tactical marketing to bring travelers to Singapore, we stepped up virtual efforts through partners to bring Singapore to the travelers.
It is important to continue engaging and entertaining consumers in such extraordinary times, so as to keep Singapore alive in their hearts and minds. We had innovatively partnered with brands such as Zomato, BookMyShow, NH7 Weekender, Windmill Festival, St+art India Foundation, National Geographic, and Tripoto.
In all of these collaborations, Indian artists and influencers had worked with Singaporean artists to showcase their passions and talents and connect with the Indian audiences virtually, through story-telling and showcasing of Singapore as an attractive tourism destination.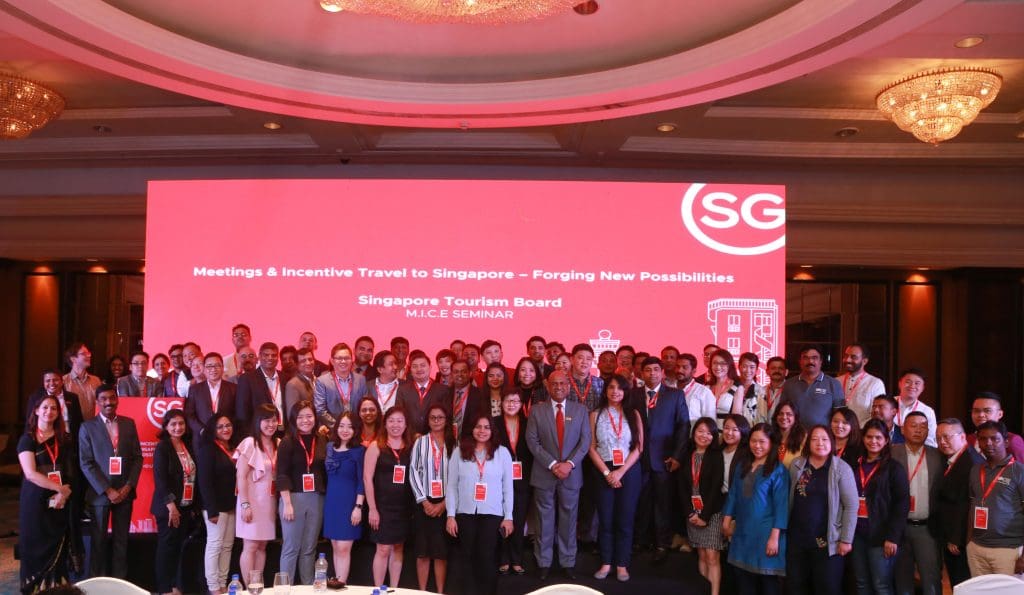 Today's Traveller: .A major milestone which shaped you as a Leader
GB Srithar: The major milestone was my posting to India. With more than two decades at the Singapore Tourism Board (STB), I am delighted to have been posted to India twice.
In my previous avatar as an HR professional in STB, I had the opportunity to perform HR management, development, change management, and organisation development roles. I was posted to India as Area Director in April 2010. I had enjoyed my close-to-4 years' stint, doing various leisure, enrichment, and PR projects and established good networks in the travel trade. After a couple of years in STB HQ's International Marketing and Brand Campaigns teams, I returned as Regional Director to India in mid-2016.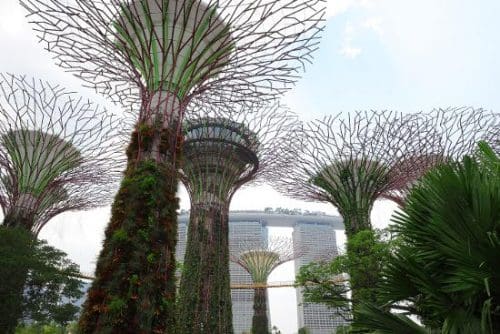 The work in India has certainly made me grow as a leader. Drawing from my HR experience and strong belief in people-before-results, I have the pleasure of leading a strong and creative team here to deliver very interesting, innovative, and meaningful projects. I am happy and humbled by the strong and meaningful relationships we have established with the travel trade across India. We have embarked on many travel promotion and consumer outreach projects with them.
After the successful launch of STB's brand campaign, 'Passion Made Possible,' in 2017, we have successfully engaged in brand partnerships that present Singapore in fresh perspectives to the Indian audiences. We worked on several unique collaborations with brands like Dharma Productions, Ola, Paytm, Tripoto, VOOT, Vh1, St+art India Foundation, and Zomato.
These projects helped showcase the diverse offerings of Singapore and keep the city as a top choice destination. In the MICE and Cruise sectors, we also worked closely with the trade fraternity to position Singapore as an ideal destination for meetings and incentive travel and cruise holidays.
Today's Traveller: How do you approach a challenge?
GB Srithar: I see work challenge as an opportunity. An opportunity to get creative, work with a motivated team (that includes internal staff and external partner-friends), and deliver meaningful results that we ourselves can get surprised and enthused by.
The COVID-19 pandemic is the biggest challenge that Singapore Tourism has faced in its 56-year history. Travel world-over has taken a major hit during the pandemic and it will take a while for recovery to happen. Our approach to this challenge is to focus on two areas: strong travel trade partnership engagement and innovative, engaging consumer outreach projects.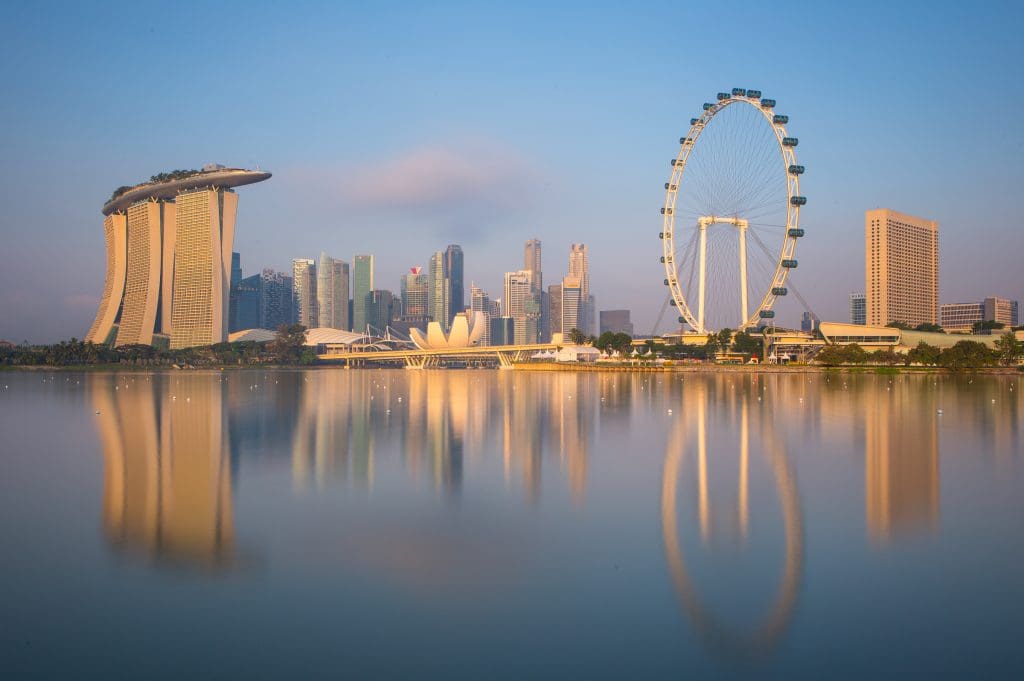 We will continue our goal of getting Singapore even closer to the hearts and minds of Indian consumers by drawing on our team's strengths and dedication to quality work and cultivating stronger travel trade relationships. Staying calm, planning for the immediate and longer-term future concurrently, and having resilience key in approaching challenges.
Today's Traveller: What is that one thing that you have learnt during Covid-19 Pandemic?
GB Srithar: In times of uncertainty, resilience is the key to success. Developing resilience entails humility, which will enable us to be better listeners and learners who can respond to the concerns of our consumers efficiently.
The current COVID-19 environment presents an opportunity for Singapore to reimagine tourism and design safe experiences for visitors through innovative formats and digital adoption. Hybrid events are expected to be the norm, blending virtual and physical elements while retaining the 'live' aspect that fulfills the need to connect and network.
The integration of technology into the visitor experience, such as digital guides and contactless registration, will also become mainstream. Singapore is breaking new grounds in these areas. Together with our industry partners, we will present Singapore as one of the world's leading destinations for safe, trusted, and innovative business events & leisure tourism. Working with our Indian partner-friends, we will engage the Indian consumers and welcome them to Singapore when the time is right.
Today's Traveller: What is that one thing that you cannot miss?
GB Srithar: Listening to music is vital for me. I enjoy meditative and inspirational music to perk me up and keep me enthused through the day.
Today's Traveller: Which non-professional activities give you energy and satisfaction.
GB Srithar: It has to be swimming. I love being in the pool, doing laps, and then just relaxing. It also helps me think through calmly on matters.
Read More: Corporate Connect