The Additional Director General of the Ministry of Tourism, Govt. of India, Rupinder Brar launched an approach study on gender equity in India's hospitality industry on 10th March 2022.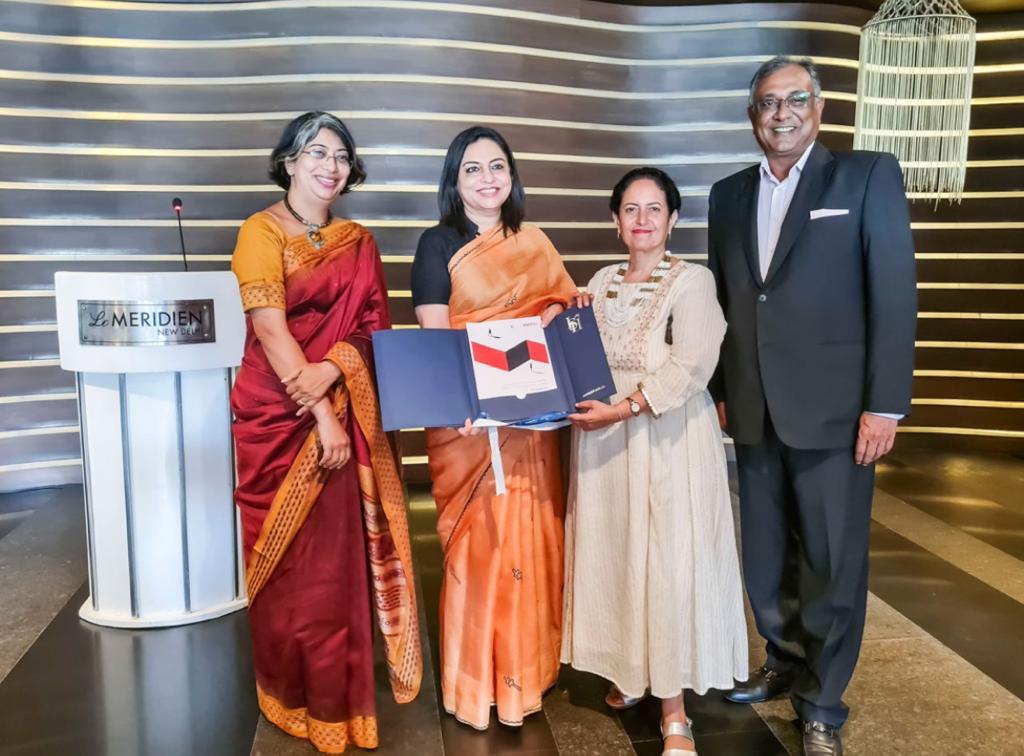 ISH (Indian School of Hospitality) was appointed as the Chief Research Body for the unique study, commissioned by WICCI Hospitality and Tourism and supported by Brigade Hospitality.
For this study, Dr. Payal Kumar, the Dean of Research and Management Studies at ISH, and her team conducted 23 in-depth interviews of executives at senior and mid-level positions in various organisations.
The sample size includes male and female professionals at different levels like Managing Director, Senior Vice President, Country Head, General Manager, and Director Human Resources.
These executives came from a range of hospitality brands across India, including Marriott International, IHG Hotels & Resorts, Sarovar Hotels & Resorts, Crowne Plaza Hotels & Resorts, Radisson Hotel Group, Accor, OYO, Hotelivate, Wyndham Hotels & Resorts, Lemon Tree Hotels, Indian Hotels Company Limited, Fortune Hotels, and Hyatt Hotels & Resorts.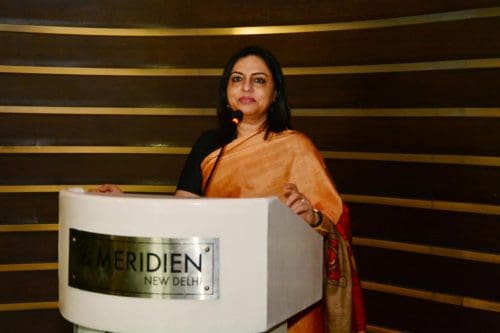 The study revealed several prejudices and barriers to women who aspire for leadership roles, which were broadly put under three categories:
At the individual level: Women employees face more work-life pressure than their male counterparts. Their networking capabilities are underestimated and it is assumed that they face mobility issues when they have to travel for work.
At the group level: Stereotyping by colleagues, preconceived notions, and paternalistic attitudes of bosses is a major hindrance. At the firm level: A lack of mentoring opportunities and gender stereotypes by employers pose a grave challenge.
Talking about the research, Dr. Payal, the Dean of Research and Management Studies at the Indian School of Hospitality says, "We live in an overtly patriarchal society, where women are expected to excel as employees at work and primary caregivers at home to children and elderly in-laws."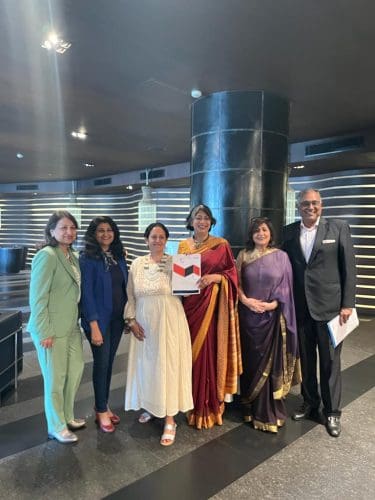 She goes on to say,"The study makes it clear that for women in India to reach the top of the booming hospitality industry, they not only need talent and drive but also deep structures of organisational and familial support."
This study is expected to lead to policy recommendations on achieving gender equity, or 'fairness of treatment' for both male and female employees in terms of rights, benefits, and opportunities.
It is hoped that the suggestions will lead to positive action by policymakers in the government, which will prove significant for the hospitality and tourism industry. More research in this area and subsequent policy changes can help India rise in the Global Gender Gap Index, where it poorly ranks at 108.
Dilip Puri, Founder & CEO, Indian School of Hospitality, also shared his thoughts on this collaboration. He said, "We're proud to work with WICCI Hospitality and Tourism on this whitepaper and be the frontrunners in conducting research on gender equity. This research will be a big step towards creating awareness about the issues women face and will help make hospitality more inclusive."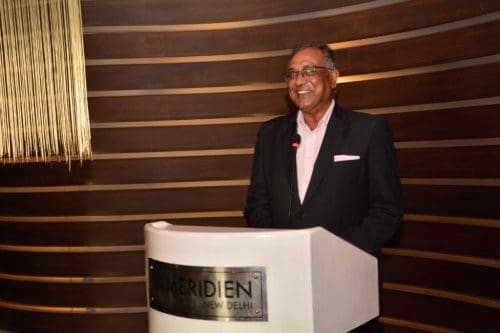 He added, " With women making up for more than half of our faculty and staff, we make a conscious effort to promote equality and diversity. It's clear that even though women reach top positions in other industries, they are often underrepresented in hospitality and tourism."
He continued, "While the percentage of women employed in these sectors are high, they remain confined to unskilled, low paying jobs and rarely rise to leadership roles. So with this initiative, we aim to bring about a positive change in policies and make the industry a more progressive space for people, irrespective of their gender".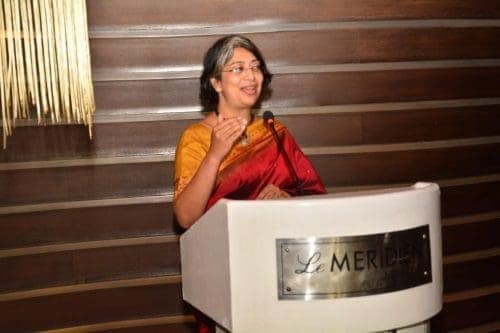 Kanika Hasrat, National President of WICCI Hospitality and Tourism and Area Director, IHCL said on the occasion, "This is a one-of-a-kind initiative by the WICCI Hospitality & Tourism Council in collaboration with Indian School of Hospitality. "
She went on to say, "We are fortunate to have Ms Rupinder Brar with us this afternoon. Ms Brar has been an integral part of the study's initiation and receives her first copy of the white paper today. I would encourage the industry to review this research on 'Evaluation of the state of Gender Equity in India's Hospitality Industry' with a keen eye."
She added, "It will help us work together to recalibrate our businesses and make them truly inclusive. The women at WICCI Hospitality and Tourism are aligned to work with industry partners to build focused conversations, provide mentoring opportunities, offer a level playing field for women and instill a culture of diversity in leadership. It is with this clear and ultimate goal of more women in leadership that we will all thrive".
Ritu Chawla Mathur, National Vice President of WICCI Hospitality and Tourism and Managing Partner Prognosis Global Consulting added "There couldn't be a more apt time than the month that recognizes women, to launch our Gender equality study, in tandem with this year's IWD theme of 'gender equality for a sustainable future. "
She said, "I do believe that it's us women that must rewrite our own narratives in these turbulent times, and take action to create and encourage a gender-equal mindset in Hospitality and Tourism, and the world at large. It is not our attempt to make women strong. They already are, it is about changing the way the industry perceives that strength."
Agreeing with her statement, Anika Gupta, Honorary Advisor, WICCI Tourism & Hospitality National Council added, "It is a matter of immense pride for us to undertake this study together with ISH that endeavours to address the topic of representation of women in the industry and instill a sense of awareness within the space. The ultimate objective is to enhance considerably the participation of women within the industry."
Highlights of the White Paper Evaluation of The State of Gender Equity in India's Hospitality Industry – Dr Payal Kumar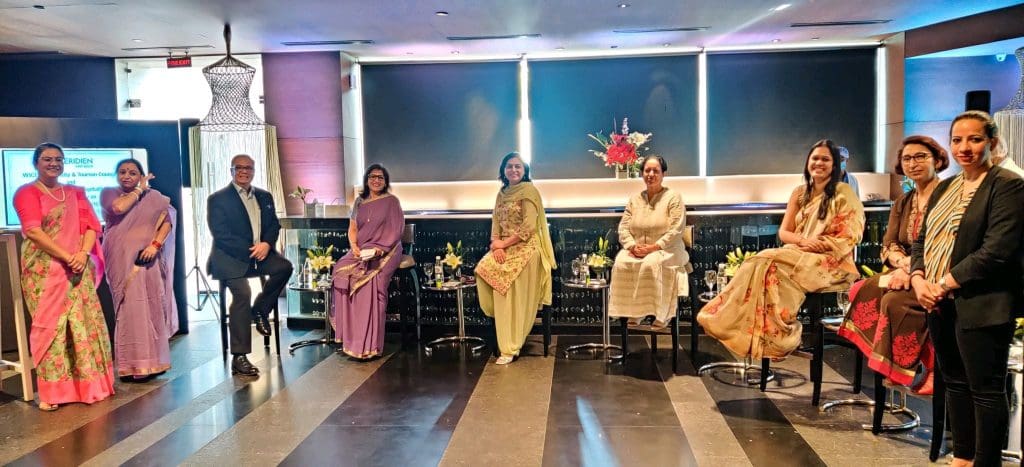 Global Research on Gender Equity in Hospitality
The Castell Project has been tracking corporate performance in terms of gender diversity, mostly in the US and Canadian hospitality management by means of its annual report.
According to its 2020 report, overall, women held 12% of the leadership roles in the hospitality industry, such as "chief, managing director, president, partner, principal, and CEO" (p. 3), largely in roles such as accounting, human resources, legal, marketing, and revenue management departments.
What is of particular concern in this report is that fact that while at the manager, director and vice president level, men and women are fairly evenly poised, it becomes tougher for women to achieve roles that break the glass ceiling – at the partner/
principal, c-suite, managing director, president levels.
The odds of women achieving the CEO roles are one woman to about 20 men. There were no comparable reports found for South Asia. It is evident from such studies that women across the world face systemic, deeply entrenched biases, where the 'ideal worker' stereotype in the hospitality and tourism industries, is still male, which hampers women's career progression (Costa, Bakas, Breda, Durão, Carvalho & Caçador, 2017).
Such biases are reflected in the status of women – low pay, low-status jobs at the entry-level, stagnation in the middle management levels, and barriers on the way to the board rooms and senior executive roles to name a few. There is, therefore, a lot of ground to cover in order to achieve gender parity as per studies in the west.
This study dwells on gender equity pertaining to leadership in India's hospitality industry. Most of the major research studies so far have been pertaining to the Global North and also to Southeast Asia, with several common themes emerging. These
themes are likely to be prevalent in India too, but there are also likely to be certain cultural differences given that India is known to be masculine and patriarchal, where work is seen to be the centre of one's life, and where gendered life roles are clearly defined (Hofstede, 1994).
An example of a gendered role is that in India, and in fact in most South Asian countries, women are expected to take a break in their careers after childbirth (Bhattacharya, Mohapatra & Bhattacharya, 2018). It is envisaged that policy recommendations would differ in the cultural context of different countries, given that gender is a social structure, which is constructed at the
"level of individual identities, cultural expectations embedded into interaction, and institutional opportunities and constraints" (Risman 2004: 444).
To sum up, research so far on gender and leadership has been dominated by the west, where there tends to be more woman leaders than in developing countries (Kulkarni & Mishra, 2021). However, researchers are increasingly questioning whether this presents us with the full picture of gendered leadership in the hospitality and tourism industries.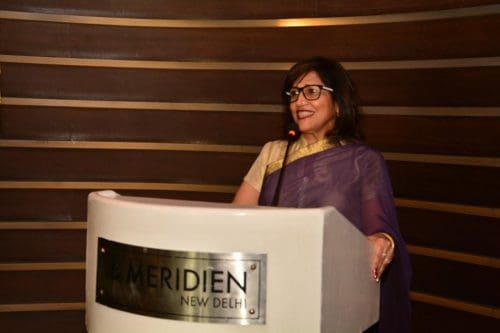 Results of the Study: Barriers to Woman Leadership in Hospitality
Here are the common themes that have emerged from the multiple interviews:
Entry Barriers
A 'leaky pipeline' is a metaphor for there not being enough women joining the workforce in the first place (due to entry barriers), thus reducing the number of women candidates in the journey for possible promotion to leadership roles.
"Long operational work hours are a discouragement for women in the industry because it comes in conflict with their family
obligations." (R8-M-F)
• "There is a lot of social stigma in the conservative society that we all live in, for women to serve alcohol and tobacco products." (R23-M-M)
"Women are more susceptible to harassment, not only inside, but outside the organization."
(R7-M-F)
Quitting/Taking a Break After Childbirth
"Many of our women colleagues leave after getting married or after having a child – then there's a gap in the career and it's difficult to make up for those lost years." (R10-S-M)
Less Female Mobility to Different Job Locations
Mobility in terms of shifting to different geographical locations, even abroad, is particularly important in the hospitality industry for career progression, especially for those in hotel operations.
"When you have a family and children, it becomes it becomes difficult for them to kind of (approve) uproot themselves and go to another location." (R9-M-F)
"The biggest barrier that I have seen preventing women from rising is mobility. It is not easy to stay at the same location for a long time and keep growing." (R2-S-M)
Women Underestimating the Power of Networking
"It's very important and I think sometimes women underestimate the power of networking." (R22-S-F)
"Expanding your contacts can open doors to new opportunities for business, career advancement, personal growth, or simply new knowledge." (R10-S-M)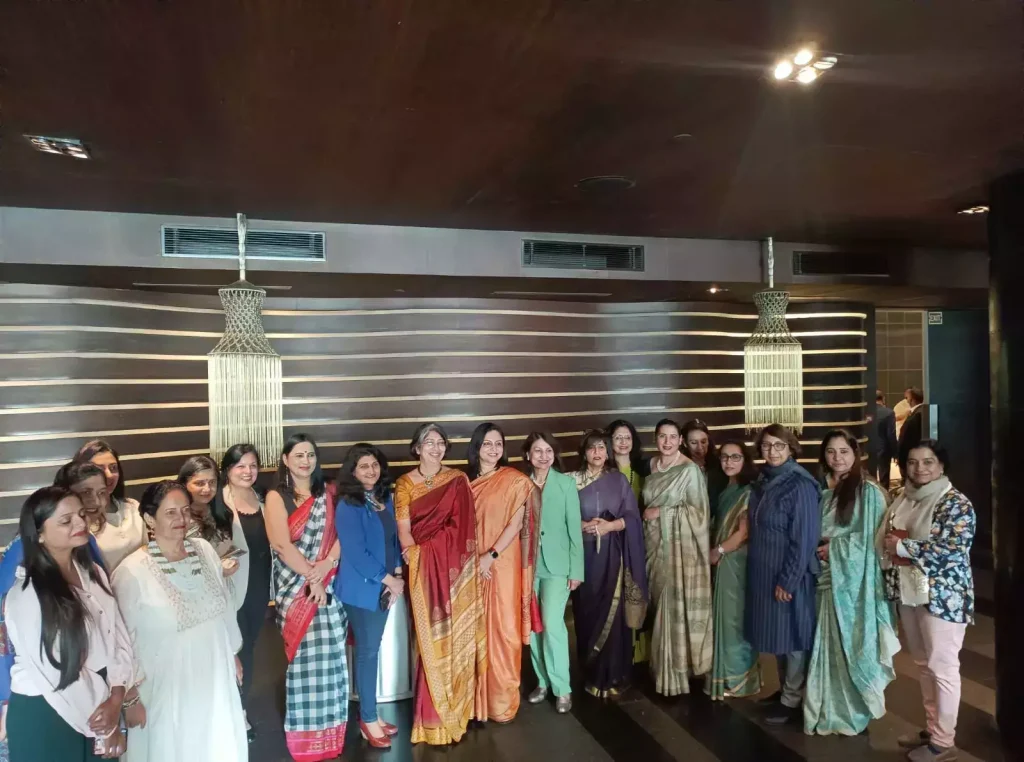 Ease of Forming Mentorship Networks for Men
"Mentorship plays a huge role in promotion and selection for one's next role. This may be easier for male employees to procure." (R2-S-M)
"Mentorship also becomes crucial when a professional is learning and preparing to go up the ladder in that case it becomes very important." (R23-M-M)
Work-Life Pressure Challenges for Women
"I think top barriers for women is lack of family support." (R9-M-F)
"At the end of the day, a woman has to take care of the household activities. And considering a woman who is working for at least 9 hours on the property and then going back home to take care of the kids brings a different set of challenges." (R18-S-F)
Gender Stereotypes by Colleagues
"Not every male can accept a female boss so I think that we have to remove the bias and work only on the basis of merit." (R4-S-M)
"If you see the HR heads of all the hotels in India are all females, barring few. Most of them are all ladies." (R6-S-M)
Gender Stereotypes by Organizations
"Unfortunately, I have seen organizations who are more eager to hire male employees and you've seen that and it's a mindset." (R14-S-M)
"I have had owner telling me that we do not want women GM." (R5-S-F)
"Often we women are 'not believed' by HR when certain wrongs which were happening are reported, even though it was found to be true later, e.g sexist comments (R9-M-F).
Less Role Models for Women
"It's not always possible for the new entrants to get trained or mentored, you also observe and learn from what your seniors are doing in a given situation, but female entrants may lack relatable seniors." (R4-S-M)
Based on the themes in the thematic tree, here is an analysis of the findings in the framework of the life cycle of a female employee.

Entry Level Barriers
The social system in India is still typically patriarchal and inequitable for women. In fact, often parents, in-laws, and even an extended family have a say in major life decisions of young women, such as marriage and career aspirations (Jejeebhoy, Santhya, Acharya & Prakash, 2013).
So entrenched are gender and familial roles in India that those who violate them often attract the disapproval and in extreme situations wrath of even close family members. This study notes that long working hours, and also the 'social taboo of women working in bars, etc. contribute to the entry barriers. One can only conjecture about the 'missing women' – in other words those that want to join the industry, but who are discouraged from doing so by the family.
It is worthy to point out that post-liberalization in other industries such as information technology, women are entering in
large droves (Budhwar, Saini & Bhatnagar, 2005).
Dropping Out After Kids
A recent International Labour Organization report indicates that from 2005 to 2019 the percentage of Indian women participating in the labour force dropped by a staggering 10 percent (http://data.worldbank.org/indicator/SL.TLF.
CACT.FE.ZS). This is the largest drop of any country in the world during the same time period. One reason for this trend is the twin pressures of work and home, where the working woman is also expected to be a model employee at work and also the
primary caregiver at home (Valk & Srinivasan, 2011).
In fact, the most cited reason for a career break for Indian women is the predominance of family responsibilities including child-care, elder care, and spousal relocation (Bharathi & Baral, 2012). Reflecting on earlier studies, this study too shows that managing the twin challenges of both work and family is a reason that many women drop out after childbirth. In order to maintain a balance, good support from families becomes critically important (Bhattacharya et al., 2018).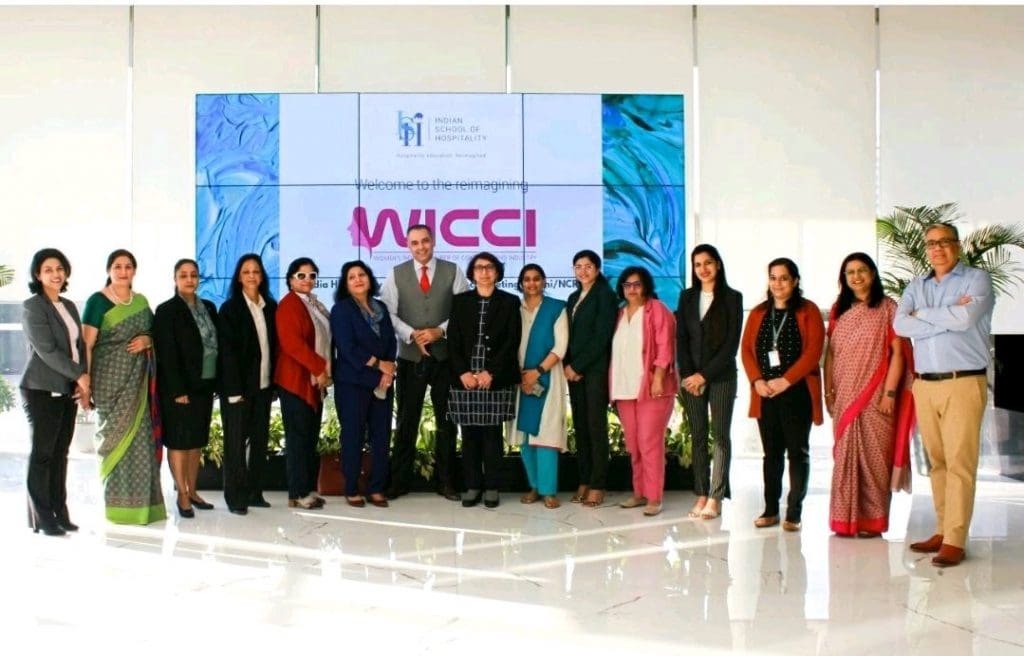 In the meantime, in an industry where transfers to different locations often enhance the possibility of moving into leadership
positions, the greater mobility of male colleagues appears to be an undue advantage.
Barriers for More Mid-Level Women
Invisible barriers of organizational bias include stereotypical perceptions of a leader as being goal-oriented, ambitious, and assertive (more male-like attributes). As per Eagly and Karau's Role Congruity Theory, rethinking the leadership qualities required in an industry could reduce bias again women leaders (Eagly & Karau, 2002).
Due to this bias, it is possible that fewer women are singled out for the leadership track. Studies have shown that women receive inconsistent mentoring support compared to their male counterparts, in the form of both career and psycho-social support from the mentor – and yet that it is mentoring that can help women navigate the challenges of the work-life interface (Blake-Beard, Halem, Archibold, Boncoeur, Burton & Kumar, 2017).
Mentoring is a critical process in which to build the confidence and positive identities in women by industry mentors (Murrell & Onosu, 2022). Kumar and Blake-Beard (2012) assert that women need to recognize the power of building up a network of mentors, as, within a "feminine model of mentoring, human growth occurs through relational connections with others."
This situation is further aggravated by less number of female role models at the upper echelons and fewer support systems at the workplace, e.g. creches facility at work, part-time work options, and Flexi-timings (Peshave, & Gupta, 2017).
Policy Recommendations
Many of the barriers to woman leadership are common across the globe, while others are unique to a patriarchal
and masculine society, either at the individual level, dyadic (boss-subordinate) level, or the organizational
level.
How can Indian women achieve gender equity or fairness of treatment in terms of rights, benefits, and
opportunities, in a society that expects the woman to be the primary caregiver at home too? How can women
overcome gender stereotypes of not being suitable for leadership roles in the hospitality industry? For women
in India to reach the top echelons, it seems they need a lot going for them: Not only talent and drive but also
deep structures of organizational and familial support.
Conclusion
Several insightful themes emerged from this qualitative study into gender equity in the hospitality sector in
India. It is hoped that approach report will lead to greater gender equity in the hospitality industry in India
through the policy recommendations presented to the Government and industry leaders alike, so that one day
"Women can wear their feminism, their confidence, their equality," said Dilip Puri, Founder & CEO, Indian
School of Hospitality, Gurugram, India.
If implemented these recommendations have a serious potential to create a more level playing field for
women employees. This will drive diversity and inclusion at leadership levels itself, while also encouraging fresh
talent in an industry that has the potential to be the leading economic driver of the country's economy (and in
particular Forex contributor to the national treasury).
At a macro level, it is hoped that the recommendations of this report will help to raise India's rank in the Global Gender Gap Index, which is abysmally low at 112 out of 153 countries, as per the 2020 World Economic Forum.
Read More: News