It was a dream come true visiting The Taj Mahal Palace Hotel Mumbai while dropping in on a friend who had a room on the 17th floor. It was early morning and the perfect golden hour to catch the Gateway of India right opposite the hotel.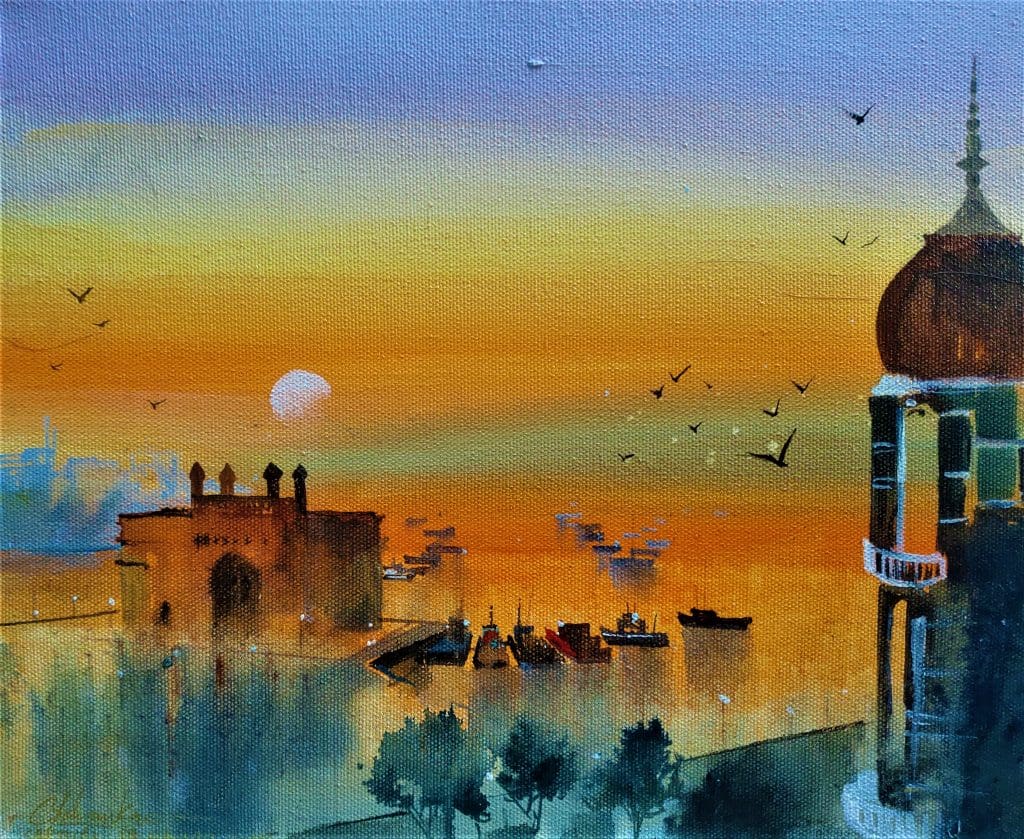 The iconic domes of the Taj Mahal Palace just added beauty to the composition before me. I recommend it as a must-visit place in Mumbai for visitors, artists and photographers to absorb the beauty of these two magnificent facades.
The Gateway of India, an early 20th century monument in Mumbai, Maharashtra is located on the waterfront at an angle, opposite the Taj Mahal Palace and Tower Hotel and overlooks the Arabian Sea. In folklore, the Gateway of India is also said to be the monument from where the last British troops left India following Indian Independence.
If you are somewhere in Mumbai suburbs, then hop on a local train to reach the Chhatrapati Shivaji Maharaj Terminus station or the Churchgate Railway House which is basically the nearest station to Gateway of India. Once you reach the station, you can book a cab from either the Chhatrapati Shivaji Terminus station or the Churchgate railway house and head towards this spectacular monument.
Best time of the day to visit are during early morning or evening to catch the sunrise or sunset where the panorama opens up to pink-orange skies, reflections of boats in the water and the sun shimmering its light off the waters of the sea. It is a not-to-miss sight.
Don't forget to enjoy street food and chaat from hawkers or corner stalls selling channa,bhel,vada pav etc while you enjoy the view.
Read More: Discover your India