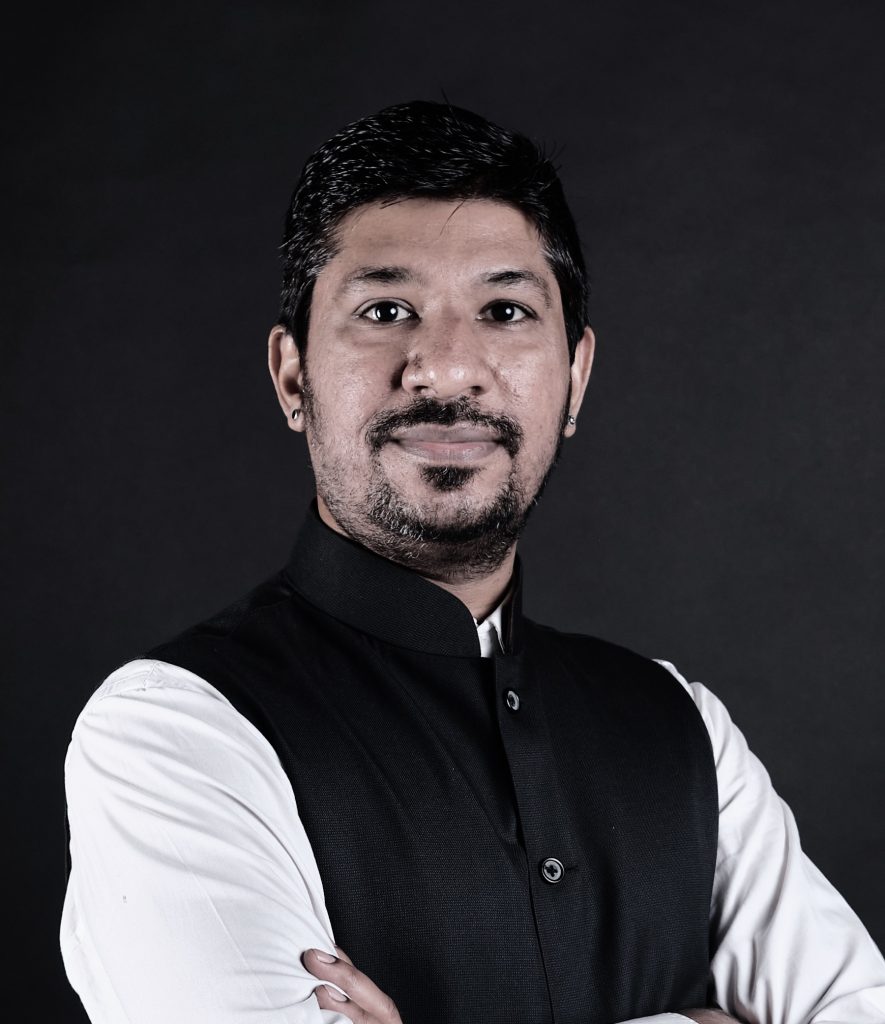 Today's Traveller invites Gopal Meena, VP, Strategy Initiatives, Chitkara Design School, Chitkara University to share his insights on how a good mix of analogue and digital is the future of design in the hospitality industry.
Today's Traveller: How do you see the future of design in the hospitality industry?
Gopal Meena: The post-pandemic milieu has changed the way we travel and stay and has made us evaluate our understanding of the traditional way of living. The hospitality industry has especially been hit hard and has faced considerable challenges during the pandemic. The demand has waned due to limited mobility on one hand. While there is also a renewed interest in travel and stay due to being confined, an urge to escape, to renew oneself with a break is ever-present.
This is where the design will play a key role in shaping 'how hospitality as an industry anticipates a vital change in the way they provide and design services.' Luxury hospitality will always require the 'human touch. Particularly true of resorts, consumers will increasingly seek to reconnect with nature, spend quality time with loved ones and return to 'the simple life. These principles will 'drive our designs' during and post-pandemic times.
The design will help evolve and navigate around these restrictions while catering to the specific needs of changing lifestyles. A good mix of analogue and digital is the future of design in hospitality. One of the best ways to understand this is to take the case of 3D Printed Food. We now have exclusive 3D printing restaurants and dozens of food printers. Because of the rapid advancement of technology and public interest, in the not-too-distant future, every household kitchen will be equipped with its own food 3D printer.
Design for 'new realty' will be inclusive of all, touchless based design interaction systems, multifunctional spaces and private and personalised spaces. Design will be bespoken to niche hospitality concepts.
Design concepts will progressively lean towards consumer specific needs and the latest trends in technology to be able to cater to the nuanced needs of the hospitality industry.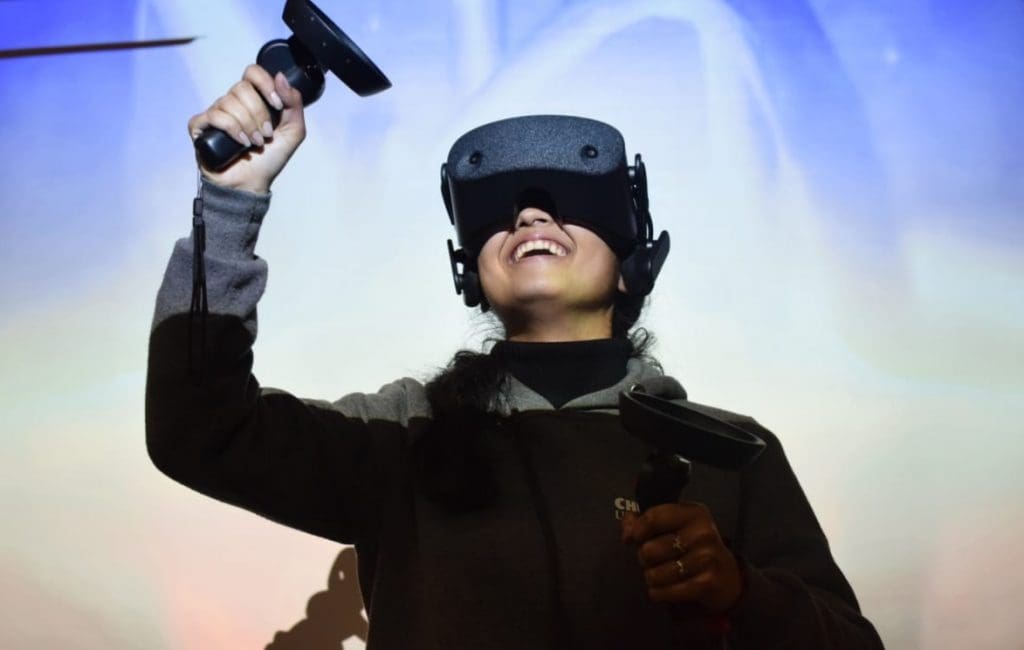 Today's Traveller: In what ways can new AI applications and VR be adapted to create successful e-training models in digitalized classrooms?
Gopal Meena: There have been technological advancements in the past decade in education but the opportunity to aid learning with artificial intelligence (AI) has exploded in the last few years. The pandemic has taught the world to adapt in ways that no one had fathomed a year back. As for education what took centre stage was AI and VR adoption.
I believe that transfer of knowledge through AI applications and VR will be the way forward. We are constantly looking for easier ways to transfer knowledge quickly and more effectively. Today we are in the era of digital devices that enable us better learning with technology.
AI applications and VR have been adapted to make knowledge transfer easy, quick, and more effective. They have also enhanced student learning and engagement. Too much information received in a short span of time tends to overwhelm students.
AI has the capability to analyse big data, spot trends, develop insights and help make data-driven decisions. AI can process copious amounts of data quickly and can give recommendations on personalized learning, smart content, and trends. Advances in artificial intelligence technology now allow teachers to differentiate instructions, providing extra support and developmentally appropriate material to students whose knowledge and skills are far below or above grade level norms.
I have experienced in my teaching that many students are visual learners, VR would be really helpful for them. Instead of just reading about things, the students can actually see and experience the things they're learning about. We are visual beings and to be able to see things makes it easier for us to comprehend them. What we see, we never forget. Imagine learning through seeing and you would understand how powerful a tool VR is.
Technologies will enable teachers to better reach students who are further from the average within their classroom, potentially benefiting students with weaker academic preparation. These advancements will give designers the opportunity to make more informed creative decisions. The next step forward is mixed reality. Often referred to as Hybrid Reality, it is the merging of real and virtual worlds. It is going to be very helpful, considering the post-pandemic scenario.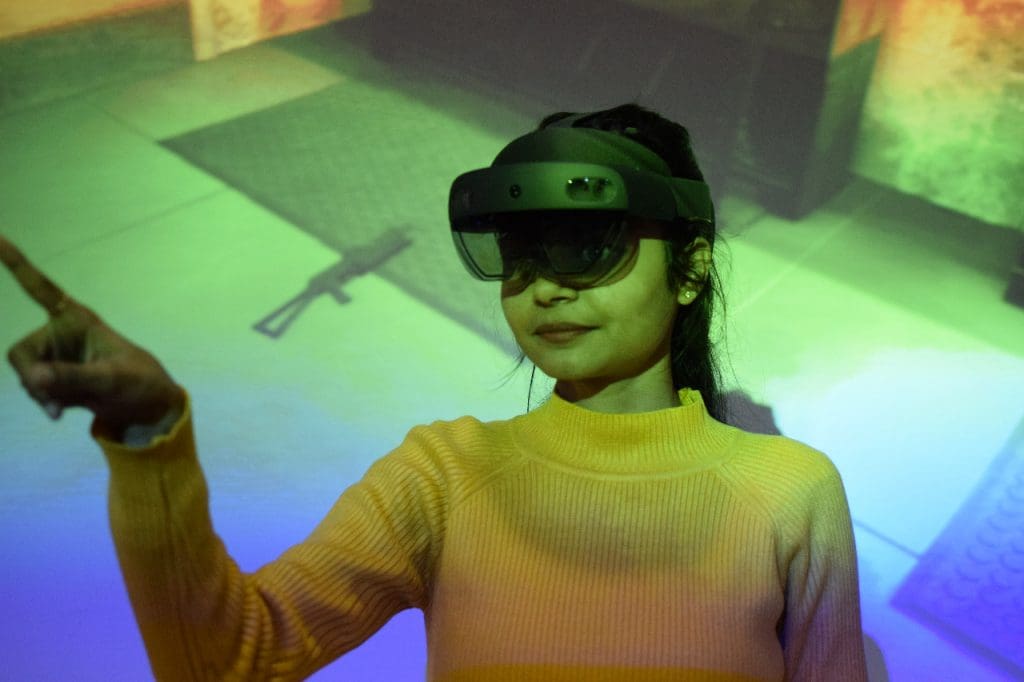 Today's Traveller: With employment being technology-driven over the next two decades, what new skills need to be imparted to students to remain employable?
Gopal Meena: Rapidly changing technology has drawn attention to the importance of learning a new skill to thrive in the ever-evolving world. The students are now taught to be agile. There is a great emphasis on communication skills and collaborations to be able to survive in an ever-altering and dynamic industry. It is essential to be in sync with the ever-changing world and technology upgrades. And critical thinking skills are key to success. The perfect balance between critical and analytical skills should be taught to the students as it helps them to grow on both professional as well as personal front.
Today's Traveller: In what other ways will Design teaching and education change?
Gopal Meena: There has been a growing concern about the necessity to change and improve the preparation of students for productive functioning in the constantly evolving and extremely demanding environment. AI is enabling improvements in the higher education sector. As we transit from AI enables to an AI-led world, its implications will drastically impact the way education is. The highly complex education system will now witness a hybrid model of teaching and learning.
Artificial intelligence algorithms allow for rapid learning about various teaching methods and about individual learning behaviour. The best learning method is one that incorporates a variety of teaching methods and respects individuality. Design is largely a hands-on learning experience. Hence, it is vital for us to have a good blend of online and offline learning (synchronous and asynchronous learning).
Educators equipping with new skills will be able to help and understand students' perspectives better, ensuring that empathy towards users is at the core of the design. For this, multi-disciplinary research needs to be conducted. Most research in the ed-tech sector is around technological tools and superior algorithms. Much work still needs to be done by bringing together communities of educators and experts like psychologists, anthropologists etc. to develop emotionally intelligent well-balanced systems.
Today's Traveller: Is the role of teachers as motivational leaders more critical today than ever before?
Gopal Meena: Teachers are an integral part of our culture and heritage and today their role in society and the student's life is more significant than ever before. Teachers write the success story of our country and help students understand and realise their true potential. Because of teachers, countries are able to further develop socially and economically.
Today when the students are alienated from the known, human interaction, their school, colleges and university. A teacher's role has taken new meaning and direction. They are not just teaching but also guiding, being their friend/consular and confidant. They are ensuring that no student gets left behind and making sure that every student has equal opportunity.
Teachers give students the tools by which they can have a higher order of thinking skills, effective communication skills (often neglected and much needed in today's global environment) and knowledge of technology that students will need for the future.
They give children purpose in life. The children of today are the leaders of tomorrow, and teachers are the critical influencers who make that a reality. Teachers have the ability to shape leaders of the future for the society to have positive and inspired future generations and that build and design informed societies both locally and globally.
Great teachers have the ability to change lives. As Aristotle famously said "Those who know, do. Those that understand, teach."
Read More: Education