In an exclusive interview with Today's Traveller, Govind Mundra, in his new role as Head – Development, Eurasia, (India, Nepal, Bangladesh, Sri Lanka, Bhutan & Maldives) Wyndham Hotels & Resorts shares comprehensive insights on the changing landscape of hospitality.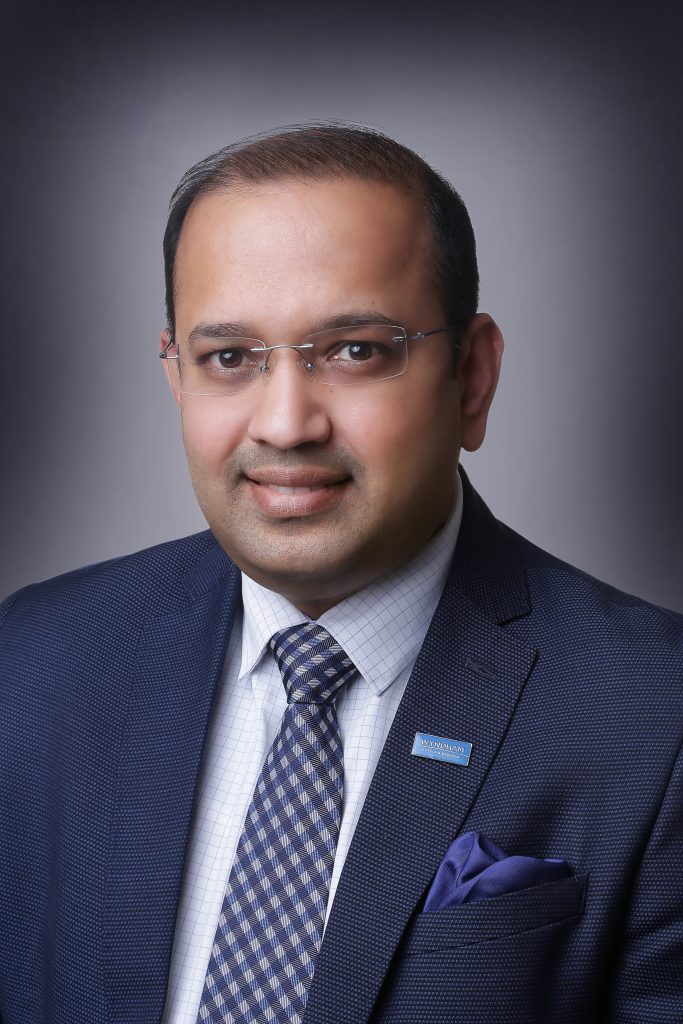 Today's Traveller: What new responsibilities will you be attending to as Head Development Eurasia for Wyndham Hotels & Resorts?
Govind Mundra: After over seven years with Wyndham Hotels & Resorts, my role has just been expanded as Head of Development for Eurasia. In my new role, I am responsible for the overall growth of Wyndham Hotels & Resorts in a large number of countries in the Indian Sub-continent – such as India, Sri Lanka, Bangladesh, Bhutan, Nepal, and the Maldives – supported by a strong team of development experts in the region and a wider Wyndham team in Europe, Middle East, Eurasia, and Africa.
We currently have 54 operational hotels across India, Sri Lanka, and Nepal, with 30 additional hotels in different stages of development. Our ambition is to grow our footprint further in this exciting region and I look forward to delivering on this ambition in my new role with Wyndham.
Today's Traveller: What are your areas of strategic interest vis a vis the competitive development space?
Govind Mundra: Our core focus remains to grow our franchised business in this region. Wyndham is the world's largest hotel franchising company by the number of properties and we will continue to focus on our franchised model in Eurasia by working closely with hotel owners and providing them with the expertise, support, and tools to help them reach their business goals.
In Eurasia, we have seen significant growth opportunities by working with third-party management companies such as Nile Hospitality, which has allowed us to expand our popular Howard Johnson by Wyndham and Ramada Encore by Wyndham brands. We see this opportunity to continue in the future.
Today's Traveller: Being an experienced development player, how do you see the current investor mood for hospitality?
Govind Mundra: The last two years have certainly been extremely challenging for the hospitality industry. However, despite lockdown and travel restrictions, conversions have performed really well for us. In the past two years, about 45% of our signings were conversions from independent and some branded hotels, demonstrating the strength of being a part of a global hotel franchising company. We see the mood of hotel investors in Eurasia being positive in the future.
Today's Traveller: What new challenges are likely to take shape?
Govind Mundra: The hospitality sector has evolved significantly in this region, with some challenges but also great opportunities.
As more brands enter the market, it is becoming more competitive and also more important than ever to differentiate their proposition. New F&B concepts and curated hotel experiences can play a key role in making a difference in this context. In addition, Improved connectivity and infrastructure, particularly in India, are also very important to leverage the full potential of the country, to open up and give access to more destinations.
Today's Traveller: What is the way forward post-Covid?
Govind Mundra: We will continue to focus on supporting our hotels, build on the momentum of the franchised model and elevate our collaboration with hotel owners, investors, consultants, and third-party hotel management for more expansion. Key learning from the past two years is to be aware of the changes happening in the industry and be agile to shift gear when required.
Read More: Interviews