If you love sports, then here's a checklist of great hockey stadiums in India to include in your next travel itinerary to any of this scenic destinations.
Celebrated on 29th August, National Sports Day commemorates the birth anniversary of hockey wizard Major Dhyan Chand Singh. This day was included in the list of celebratory days in India for the first time in 2012 and since then this day is also celebrated for spreading awareness around the importance of physical activities and sports in life.
This year makes this day even more special with India recently winning the bronze medal in hockey at the Tokyo Olympics. Not only that, India will soon have its largest hockey stadium in Rourkela by the end of July 2022.
So while we wait for this stadium to get built, it's time to check out these great hockey stadiums in India (put together by Booking.com) that you can visit now, as an ode to Dhyan Chand and the sport he mastered and maybe enjoy a game of hockey too!
Shilaroo Hockey Stadium (Shilaroo), Himachal Pradesh
Known to be the highest hockey stadium in the world, Shilaroo Hockey Stadium is located at an altitude of 8,000 feet in Shilaroo, a small highway village located about 55km ahead of Shimla. Surrounded by beautiful Narkanda and Hatu peaks, this stadium was constructed by the Sports Authority of India in 2010.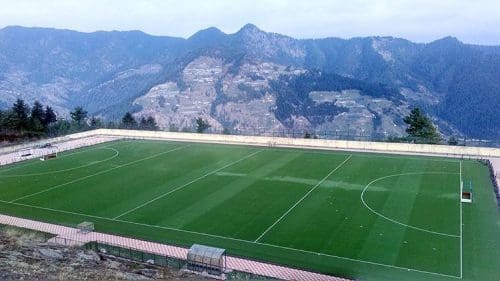 The stadium boasts of one of the most modern facilities for hockey including synthetic turf, and indoor facilities for handball, volleyball, badminton and many other sports, and also has a gymnasium and hostel facilities.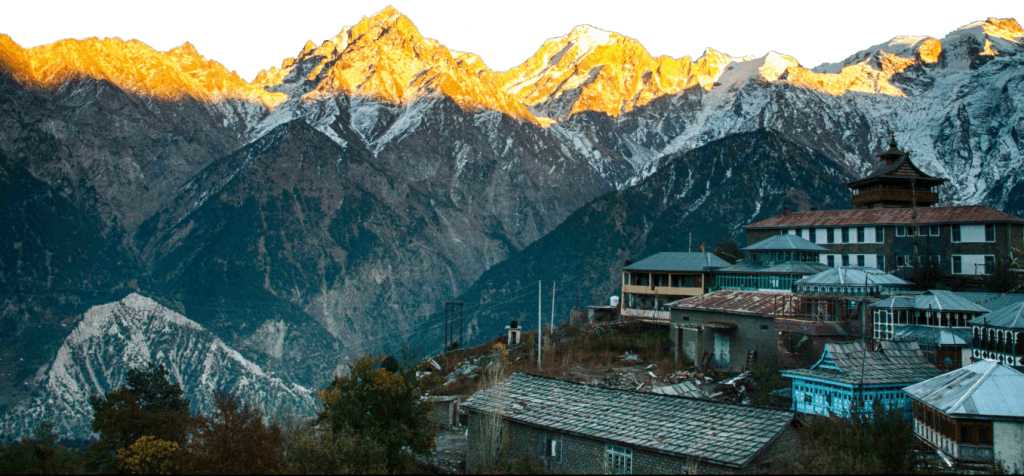 Once done exploring the stadium and its splendid view, travellers can go for forest walks, visit the local market, spend time at Manan temple or trek to the Hatu Peak.

Sardar Vallabhbhai Patel International Hockey Stadium (Raipur) Chhattisgarh
Inaugurated on the 109th birth anniversary of the legendary hockey player Major Dhyan Chand in 2015, Sardar Vallabhbhai Patel International Hockey Stadium is one of the most renowned hockey stadiums located in Raipur, Chhattisgarh. With a capacity of 4000 spectators, this stadium has a blue astroturf and is the second international hockey stadium in Chhattisgarh. This stadium saw its first match between India men's national field hockey team and Australia men's national field hockey team on 19 November 2015.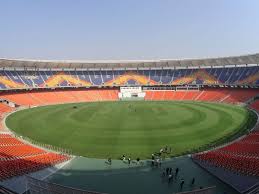 Travellers visiting Raipur could visit the stadium in the morning and spend the rest of the day exploring the city by going on jeep safaris at the Sitanadi Wildlife Sanctuary or hiking to the tallest mountain in the region, Kila Dongri or Gadiya Mountain.



Maulana Md. Tayabullah Hockey Stadium (Guwahati) Assam
Built in 2007, Maulana Md. Tayabullah Hockey Stadium is a field hockey stadium in Guwahati. With a seating capacity of 2000 people, this stadium has witnessed many important matches in the past. It was the hockey venue for the 33rd National Games of India in 2007, the 12th South Asian Games in 2016, and the 2020 Khelo India Youth Games.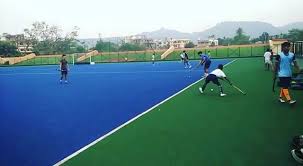 Travellers planning to visit Guwahati should make a stop at this stadium surrounded by greenery and then head on to explore the beautiful city of Guwahati. Travellers can start off with an outing to the State Zoo, spot the great Indian One-horned rhinoceros at Pobitora Wildlife Sanctuary and end the day by taking a long stroll down Nehru Park with family and friends.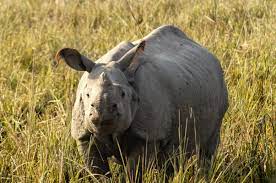 Shaheed Bhagat Singh Stadium (Firozpur), Punjab
Firozpur, the city of historical relevance in Punjab nested on the banks of river Sutlej, is home to the Shaheed Bhagat Singh stadium that is mainly used for field hockey and has also seen many hockey legends in action, including Major Dhyan Chand himself who played on this ground. When in Firozpur, travellers can also visit the Jain Mandir, Pothimala, and Gurudwara Gurusar that are in the must-visit lists of various travellers.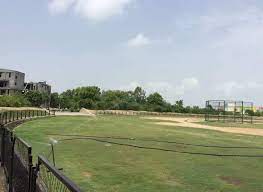 There are also several museums and memorials, such as the Anglo Sikh War Memorial, Saragarhi Memorial, National Martyrs Memorial, and Barki Memorial, that give an insight into the glorious history of Firozpur. And if you are someone who loves to embrace natural and ecological settings, you can visit the Harike Wild Life Sanctuary located around 58 km from the destination.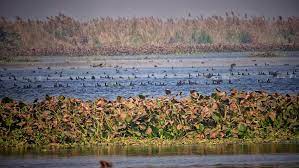 Kollam International Hockey Stadium (Kollam), Kerala
The Kollam International Hockey stadium is located in Kollam, a city in Kerala that is historically known to be an ancient trade hub. The stadium is known to be the first of its kind in Kerala with a seating capacity of 5,000 spectators. The stadium has a very scenic vibe as it nestled amidst much greenery around Ashtamudi Lake.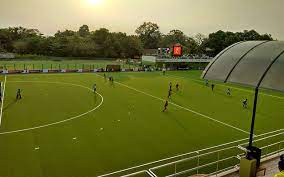 While you visit the stadium when it is safe to do so, you can also explore the city of Kollam. The beaches, the temples and the rustic villages make Kollam a remarkable experience.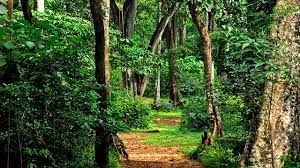 While in Kollam, you can also add Shendurney Wildlife Sanctuary to your checklist if you are looking at spending some time amidst nature.
Read More: Discover your India