Destinations and outdoor activities to ensure that adrenaline rush which can take you to a different high…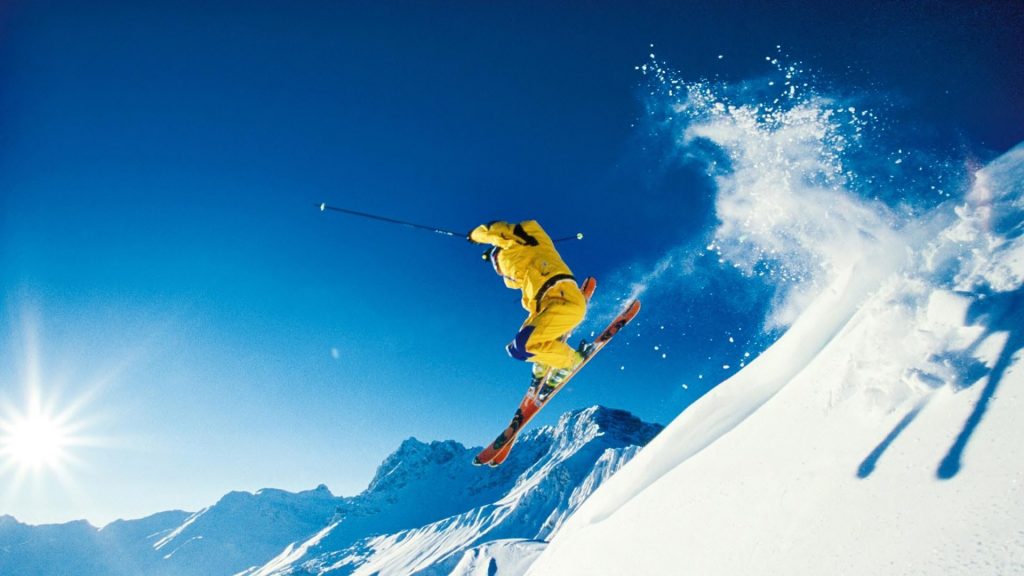 Bestowed with towering peaks and mountains, fascinating rivers, challenging terrains and other natural marvels, India offers a plethora of adventure sports. Across the country, one can find multiple opportunities to plunge in and experience activities in the great outdoors that not only give an adrenaline rush but also help to transcend one to a fearless world.
Be it a visit to the east, west, north or south of the country, India has ample options that offer the desired rush for adventure junkies.
Here are some outdoor adventure destinations that you must check out to get your share of the fun, thrill and rush.
Ski down Gulmarg slopes, Jammu & Kashmir
Gulmarg is where adventure in the great outdoors begins. Originally known as Gaurimag, the word can be literally translated to mean ' Meadow of Flowers', and is a beautiful destination in Kashmir Valley.
Whether you are a skier or snowboarder looking for an outdoor experience or simply a cultural aficionado , Gulmarg has it all. During winters, expert professionals lend a hand to guide beginners, while the experienced skier can select from a range of activities which will suit individuals, groups, or professional teams looking for backcountry, ski touring, big mountain free-ride, heli-skiing or heli-boarding adventure games.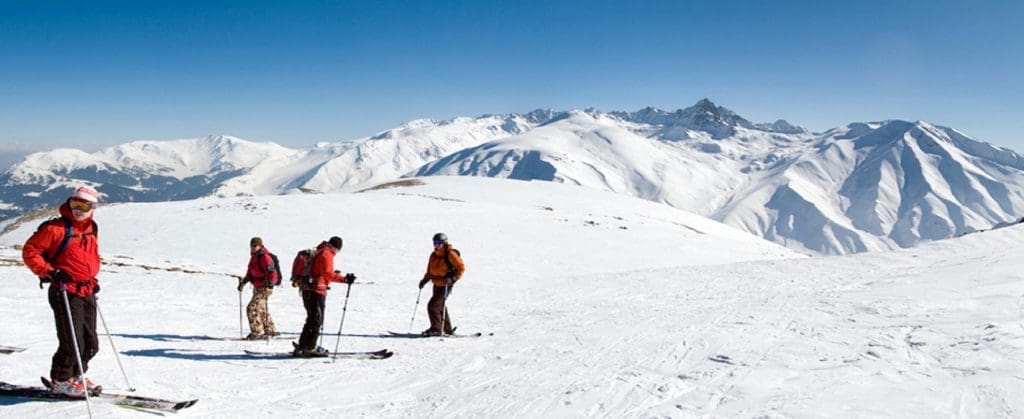 India may not be an obvious destination for skiing but the resort at Gulmarg, makes it on the global stage and remains one of the premier hill resorts and ultimate ski destination in the country.
While Gulmarg is a scenic year-round destination with green summer meadows and pastoral scenes to capture through your cell phone, the main reason to come here in the winter season are the amazing snowy slopes where you can take your pick of off-piste, deep-powder, long-run skiing and snowboarding activities. The wonderful combination of incredible dry and light snow, known as 'curry powder' skiing is an absolute delight.
Add the facility of the world's highest gondola ski lift and you are guaranteed amazing vistas of the great Himalayas. Gulmarg is also the capital of winter games and has a Training Institute to provide comprehensive training in skiing.
Winter in Gulmarg brings it all together – joy, fun, adventure and nature. Gulmarg provides natural slopes, inclines and plenty of snow, and this along with along with the warm hospitable Kashmiri culture makes it a favourite winter destination.
Make tracks in Roopkund, Uttarakhand
The trek to Roopkund Lake, known as the Mystery Lake of Uttarakhand, is a must for everyone, irrespective of whether you are into trekking or not. It's got everything one can dream of – the taste of a great adventure as you climb from 8,000 ft to 16,000 ft through snow and ice, green, thick forests, clear gurgling brooks, miles of undulating meadows and memorable campsites.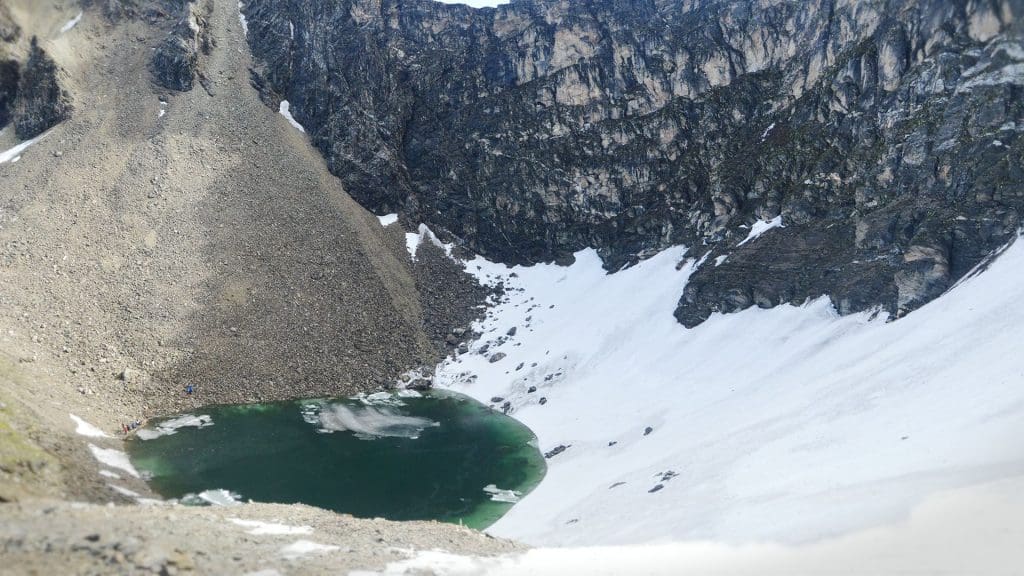 The Roopkund trek remains one the most popular treks in India because it is almost picture perfect. The trail winds through deep dark forests which open out to sunlit-high altitude meadows which are possibly some of the most scenic in the country – the gigantic Ali and Bedni Bugyal high altitude meadows.
You stop to take in the sheer beauty of the meadows that stretch into eternity, and slowly you find that the the trail bends and leads to splendid alpine stretches. The climb begins and as you walk up the slope with the snow crunching under your boots. You suddenly reach the green-blue waters of Roopkund lake with the gigantic Mount Trishul looming over it. It is a surreal setting as the trekker reaches the height of the exposed windy ridge towards Junargali and crosses while holding onto a rope and looks out at the imposing face of Mount Trishul.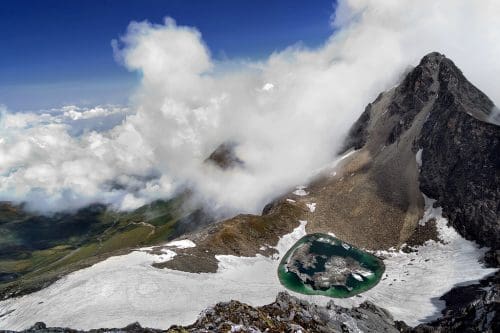 The Roopkund trek provides never ending views of Mount Trishul and Mount Nandagunti as well as a large number of other mountain peaks and ranges, each as splendid as the other…. the Chaukhamba range, Neelkanth peak, Kedarnath, Kedar Dome and several other high mountains .
Jump off a Plane in Mehsana, Gujarat
Located approximately 75km away from Ahmedabad, Mehsana, better known for its 'Dudhsagar Dairy' plant is one of the best destinations for skydiving in India. It is the only such drop zone in India and the heart-stopping sport is brought to you by a professional company approved by the Ministry of Civil Aviation, Government of India.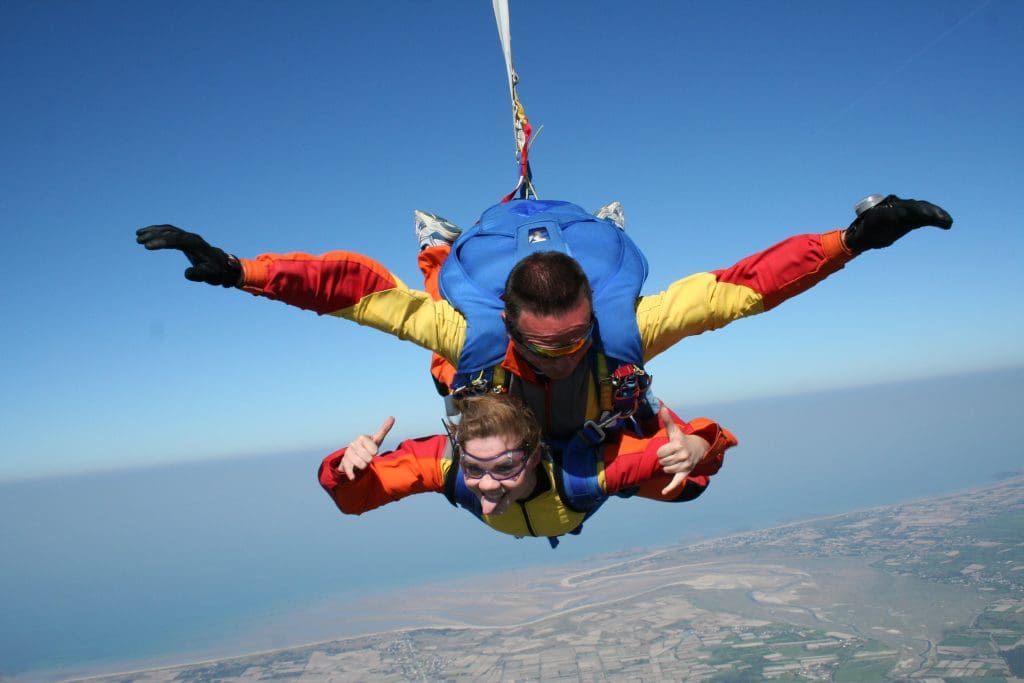 To begin with, one can start with Tandem skydiving or tandem parachuting which is a form of skydiving where a student skydiver is connected to an instructor via a harness. It allows you to experience unadulterated euphoria as the instructor guides you and opens the parachute so you can enjoy views of the city before you land in a proper pre-determined location.
Instructors train you with various body positions needed to maintain balance during a free all, they teach you to manoeuvre the parachute as desired, and they make you familiar with various communication signals, landing posture and procedures to ensure a safe and wondrous experience.
Skydiving is all about testing ones limits and experiencing the thrill of jumping from a plane flying at 220 kmph and at a height of 10,000ft and its enjoyment completes bioth body and spirit.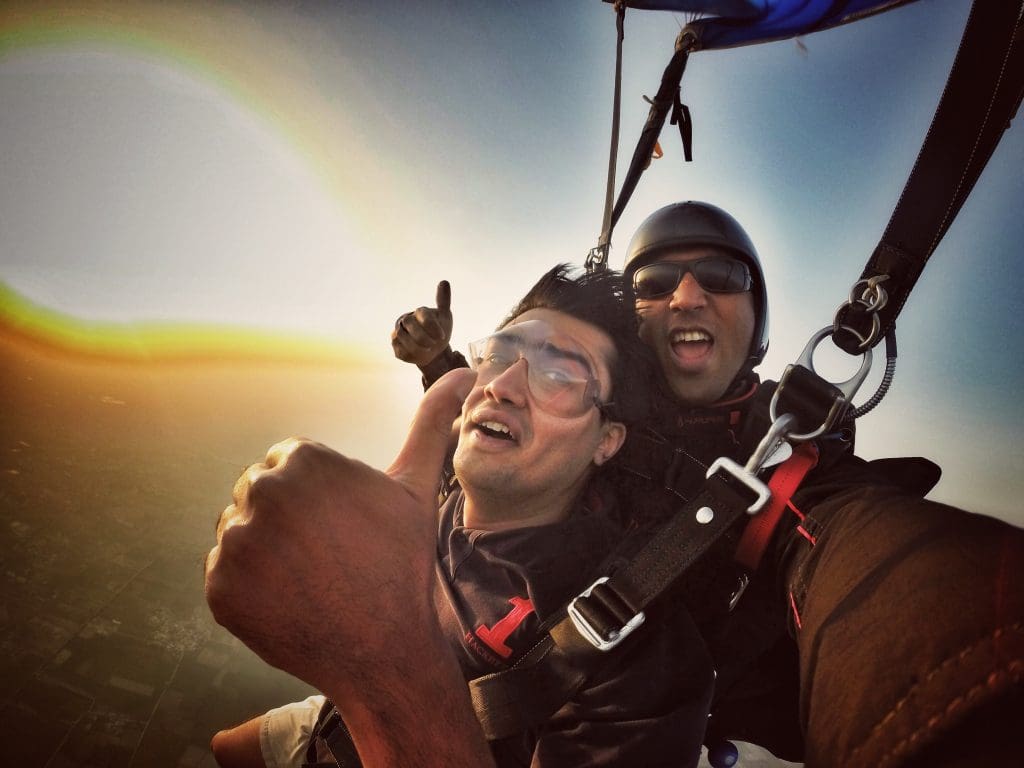 The awesome feeling of opening the shoot at 6,000ft and floating above the world cannot be described except that it is an out-of-body experience.
Up the Goecha La Trek, Sikkim
Here is the perfect trek to explore the eastern Himalayas! The Goecha La trek features a high mountain pass of the same name, 50 km from the capital city of Gangtok in Sikkim. A popular destination with trekking enthusiasts, the trail winds through streams, forests and lush meadows and provides splendid views of the Himalayan ranges all through.
The highlight of this trek is that it reaches a dizzying pinnacle at Dzongri peak where you are up close with a clear and unparalleled sight of Kanchenjunga's snow covered peak as well as mesmerizing views of many other towering mountain ranges of the Himalayas.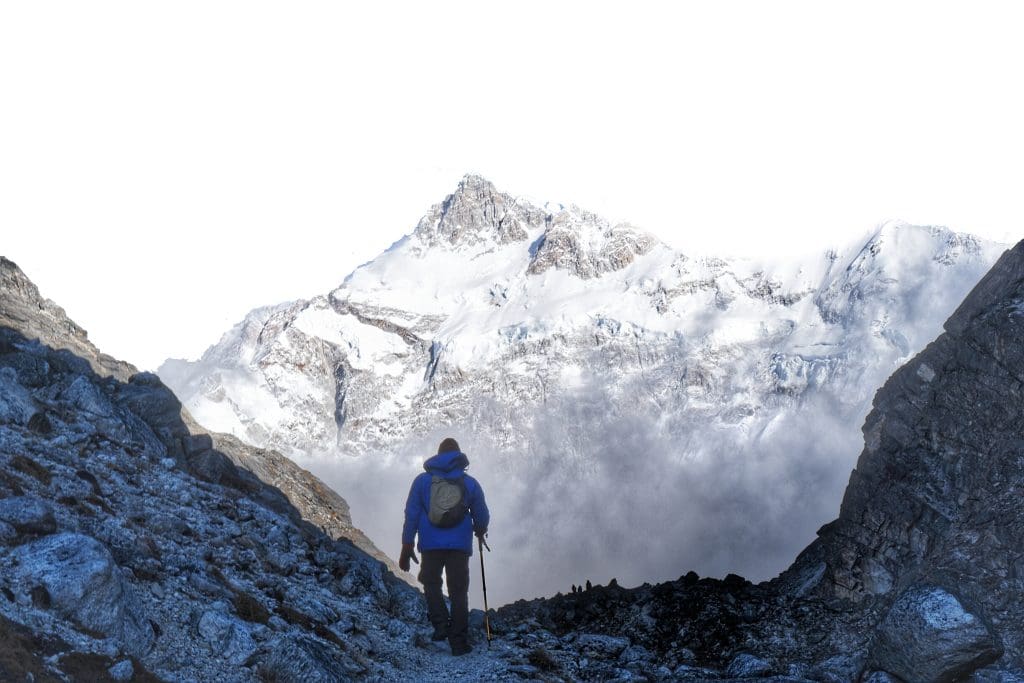 The Goecha La trek often starts at the cultural city of Yuksom and proceeds to Sachen and Tshoka along Prek Chu River. A small Buddhist monastery is a delight along the way. The Goecha La trek offers overnight camps amidst to experience in the mountains and is possibly one of the coldest treks you can experience on account of the height and chill of the winds
Breathtaking views of Mount Pandim, Kabru and Rotang on the Goechala Trek are captivating but one of the many reasons to love this trek is the bounty of Mother Nature along the route… wild flowers, dense oak and rhododendron forests and the small lakes and streams along the way.
Read more, Discover your India