On Women's Day, step back and listen in to this engaging video, how a few of WICCI Hospitality & Tourism Council members come forward to wish all a Happy Women's Day 2021 as each proudly claims " I am a WICCI Woman! "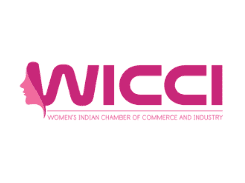 India's first independent National Business Chamber for Women – Women's Indian Chamber of Commerce and Industry (WICCI) for Hospitality and Tourism Industry has been established based on our experience of ALL Ladies League (ALL) and Women Economic Forum (WEF), wherein women entrepreneurs have greatly benefitted with women's networking, exchange, and collaborations.
Says Kanika Hasrat, National President, WICCI Hospitality and Tourism Council, "At WICCI we work collectively to #Giveback with an aim of growing the presence of women in the Tourism & Hospitality workforce. We hope that cohesively we are a powerful voice that works with government bodies and institutions for advocacy and representation to further the cause of women in business and commerce."
Statistics show that only 20% of the hospitality workforce is women and women in leadership is less than 1 %. The Council envisages a hospitality and travel world where women are equal players and have the ability to deliver results because they believe in themselves.
The WICCI Hospitality and Tourism Council vision is:
–Build Presence by networking, being active on social media, sharing stories and finding opportunities to spread the WICCI Hospitality brand
-Enable the WICCI platform as a knowledge sharing platform with industry expert 'fire side chats '
–Enable skill development at all levels by partnering with industry, government or NGO partners
– Publish/Voice recommendations in the print media and be a platform that helps improve the future of women in hospitality -#Giveback
The National Council comprises women who have established their presence in Hospitality and Tourism in leadership roles and includes General Managers, strategy consultants, and leaders who are inspirational and have reached positions because of their own self-belief.
Read More: News