"I have probably experienced most of the world's sea and river cruises, and so you can say, I have always had a deep and abiding connection," shares luxury hospitality industry leader Hemant Mediratta as he recently launched a new river cruise brand, Antara Luxury River Cruises. Joining the company as Co-Founder and Chief Operating Officer, Hemant Mediratta has laid the agenda and a clear roadmap for expansion with new cruise ships and enhanced service offerings.
Antara Cruises is India's leading luxury river cruising company that owns and operates its fleet across the Indian rivers. The lavish all-suite cruises take you to untouched destinations along the Indian rivers while you experience the all-inclusive warm, personalized and unmatched Antara hospitality. 
Owned by Heritage River Journeys that has over 15 years of proven expertise in innovative small ship design that is socially and environmentally responsible, Antara Cruises, with over 100 team members has already set high standards in the luxury river cruising ships making it the ideal choice for top international cruising partners. 
Hemant Mediratta brings with him over two decades of hospitality experience and has earlier served as the Senior Vice President of Oberoi Hotels and Resorts. Speaking about the brand, he said, "Antara, derived from the Sanskrit word "Antar" meaning "the distinction", became a source of inspiration for us to make a difference and take you on a journey along the spiritual rivers of India, to rediscover yourself and experience the joy of spending time with your loved ones in luxury. We want travel to be experiential and transformative and this is our attempt with Antara".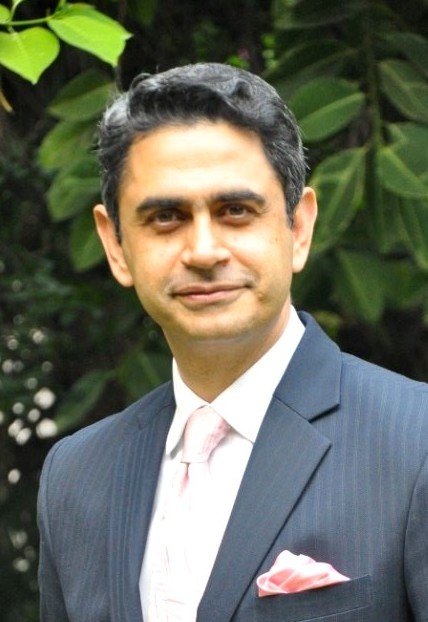 Welcoming Hemant Mediratta, Raj Singh, Founder, and Chairman of the group said, "we are extremely delighted to have Hemant on board. He comes with rich experience of building organizations and expanding and developing new markets for us. I am sure he will add tremendous value towards the growth of Antara Cruises".
Luxury river cruising is relatively a new concept in India with tremendous scope for experiential discovery of both, the known and the untouched destinations of the country. Since its launch, the brand has been extremely well received by the well-heeled luxury traveler who seeks a seamless holiday experience be it a pre-wedding retreat, milestone events like anniversaries, birthdays, spiritual retreats and family reunion while sailing on the Ganges. The ships are currently stationed in Kolkata, follow the course of the holy river up to Varanasi and have itineraries available for bespoke charters from 2-11 nights itinerary.
As the world continues to address the challenges regarding COVID-19, Hemant Mediratta said,"We have introduced 'ANTARA ASSURE" a heightened hygiene, health and safety protocol that has been implemented based on local and international health experts and authorities to offer a comforting and enjoyable experience to our guests and a safe workplace for our team members." 
With two additional ships soon to debut, Antara Cruises will be announcing operations along with new destinations that will allow travelers a unique view while sailing through fascinating sites located along the most iconic, historically rich Indian rivers.
Read More: Appointments