Hilton Bangalore Embassy GolfLinks announced the appointment of Sougata Ghosh as Food & Beverage Manager with effect from December 06, 2021.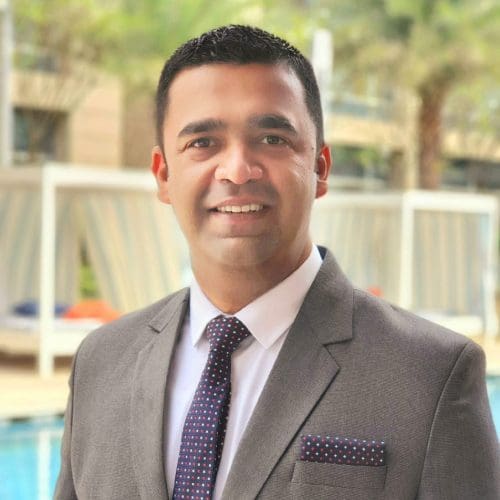 Sougata Ghosh brings with him close to 15-years of work experience, growing across different roles.
He commenced his hospitality journey with The Taj Group of hotels – which lasted for more than 13 years including properties like Taj Bengal, Taj Bhutan, and Taj Krishna.
In his last assignment, Sougata Ghosh was heading the Food & Beverage department at Hilton Garden Inn Trivandrum since 2019.
Sougata is an alumnus of Meridian School of Hotel Management- Kolkata 2004-06.
Sougata will now be responsible to lead a young and talented team of the F&B division at Hilton Bangalore Embassy GolfLinks.
"I am honored to be a part of such an innovative and dedicated team," said Sougata Ghosh, Food & Beverage Manager, Hilton Bangalore Embassy GolfLinks.
He added, "The atmosphere is very stimulating and exciting, and I cannot wait to contribute in the growth of F&B outlets of my hotel. It feels great and enriching to be a part of the Hilton work culture which promotes grooming talents for the future investment in the company."
Sougata is passionate about the game of Cricket and loves to bat.
His other interest is to explore new destinations on road trips. He associates himself as a mountain-loving person.
Read more: Appointments