Holiday Inn Jaipur City Centre celebrated its '7 Years of True Hospitality' displaying exemplary services and renowned reputation.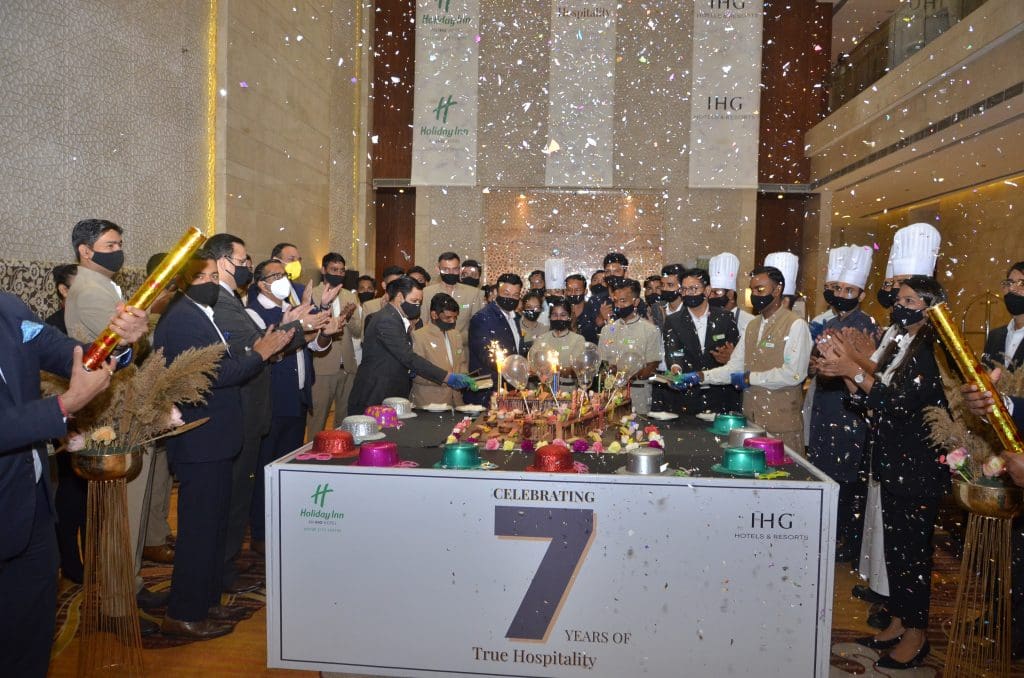 The hotel commemorated its exceptional seven-year presence in the city on September 10, 2021, with the IHG Hotels and Resorts – South West Asia's Senior Leadership Team, which included Vishvapreet Singh Cheema, Director of Operations – SWA; Vinay Jaiswal, Director of Human Resources – SWA; Nalin Mandiratta, Area General Manager – SWA & General Manager – Crowne Plaza Jaipur; Pawan Jain, Area Director Finance – SWA & Director Finance & Business Support, Crowne Plaza Jaipur and Sheril Beotra, Area Director Human Resources – SWA & Director Human Resources, Crowne Plaza Jaipur along with the General Manager, Pankaj Gupta – Holiday Inn Jaipur City Centre.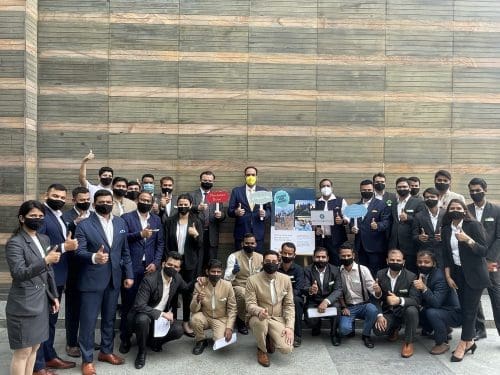 "Holiday Inn Jaipur City Centre marked its presence in Jaipur's hospitality business with the official opening on September 1, 2014. The hotel has been a preferred destination for business as well as leisure travelers; making it an ideal backdrop for guests to conduct business or to sit back and relax," says Pankaj Gupta, General Manager, Holiday Inn Jaipur City Centre.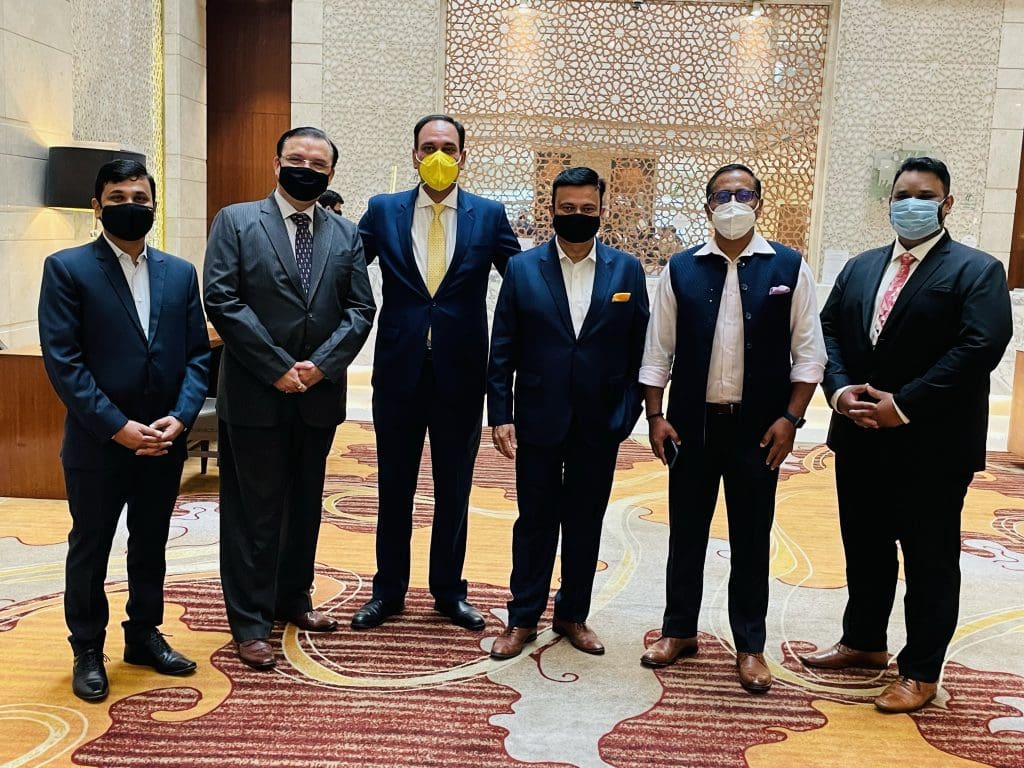 The hotel's award-winning restaurants are among the city's favorites that offer specialty dining such as the Pan – Asian cuisine at Chao – The Chinese Bistro and Indian Fusion and Continental with artisanal cocktails at Roadhouse Bar & Grill and lastly, an International and Rajasthani Buffet spread at Monarch – All Day Dining.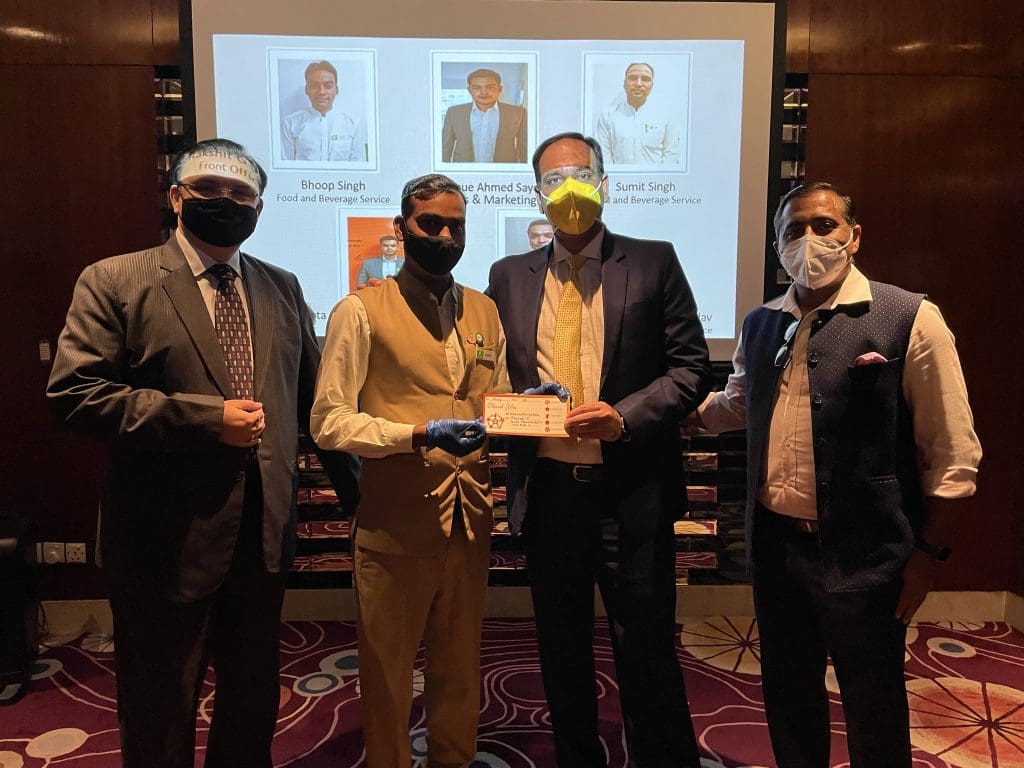 Pankaj Gupta goes on to say, "Over the years, the hotel has received numerous distinguished accolades. We are thankful to our loyal patrons and travelers for their enormous support. We look forward to extending our "True Hospitality" for all valued guests and ensure them a memorable anniversary month."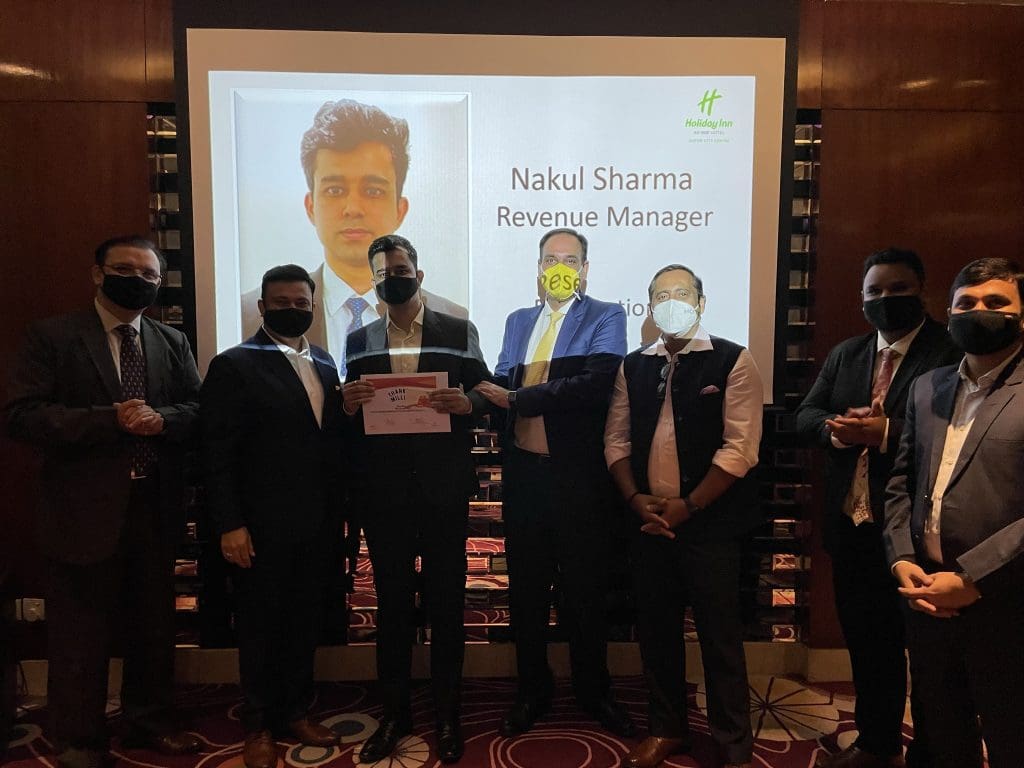 To make this anniversary an occasion to remember and to give guests and the team members even more reasons to celebrate this milestone, the hotel created a 7 ft. long cake with chocolates and exotic fresh fruits to top it all. A grand welcome for the team was organized with a Rajasthani Folk Dance performance followed by felicitation of the leadership team with a local 'Paghadi' (Turban) and sweet delicacies.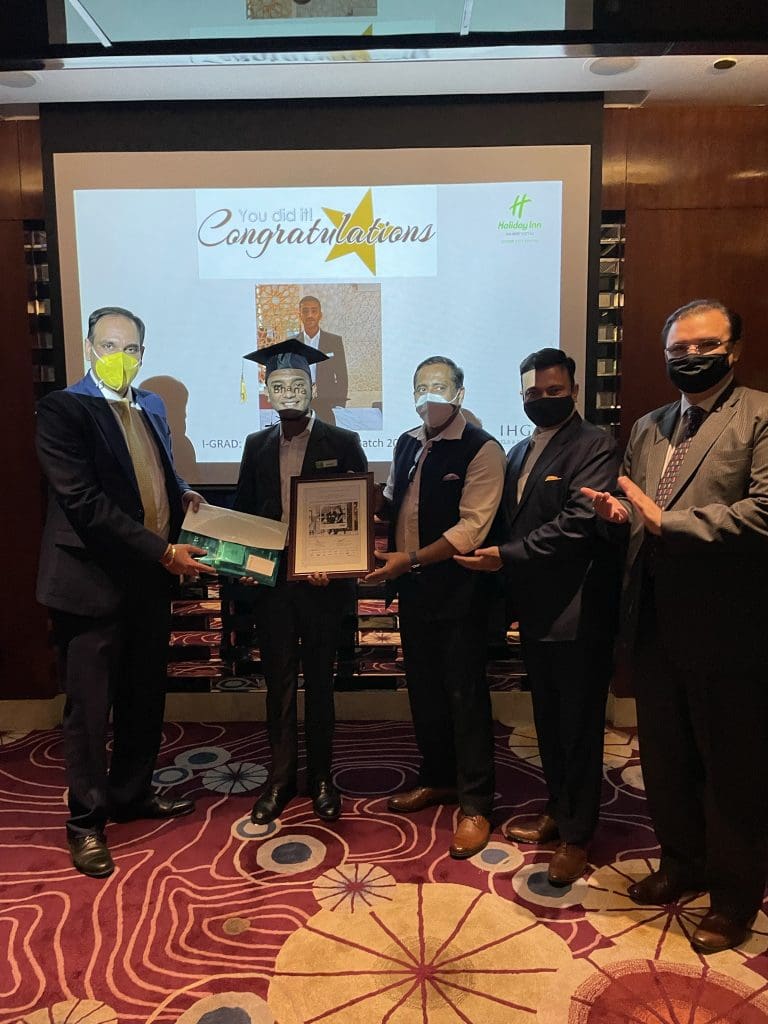 The décor was laid out in the lobby for cake cutting ceremony with the Senior Leadership and Hotel's team. An elegant yet contemporary Hi-Tea with a thoughtfully crafted menu presenting healthy treats using superfood ingredients, microgreens, berries, and contemporary Rajasthani fusion food to set the tone for the celebration for our guests and the IHG Leadership team.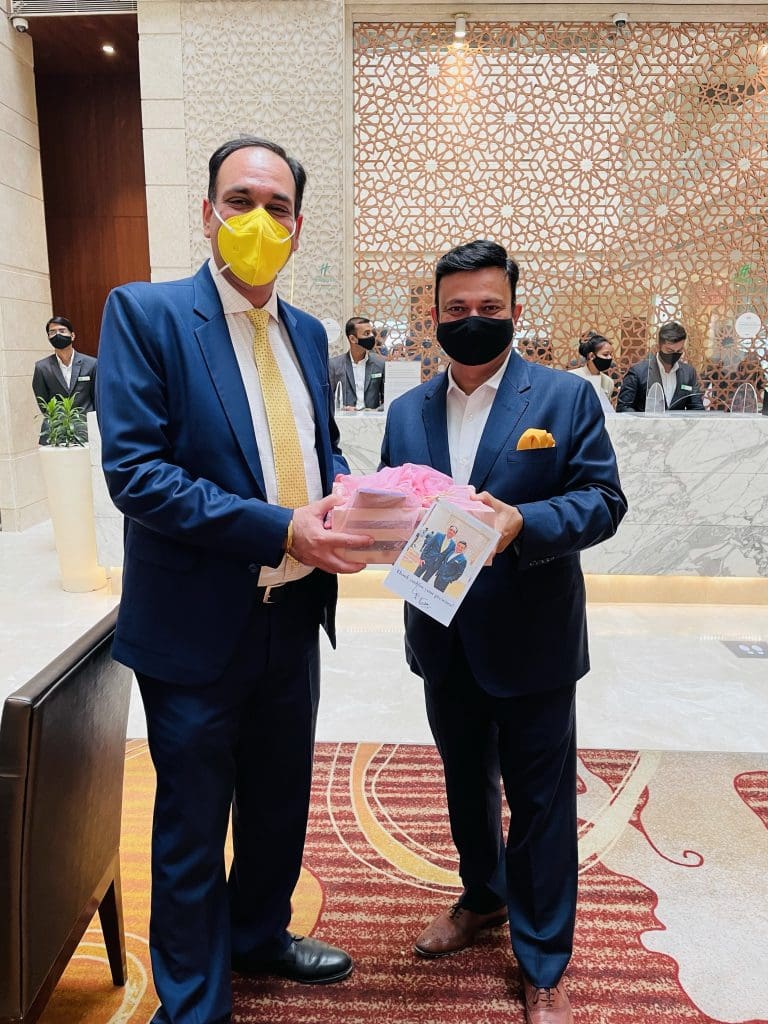 The hotel's celebration was also about Giving Back and Giving Thanks to society. As part of the IHG initiative of "Giving For Good", the celebration was coupled with an extensive Plantation Drive along with the launch of our Organic farm and Recognition of our key performers and team members that have been a part of our hotel for over 7 years now. The Senior Leadership was also present for the graduating ceremony of our I – Grad team member who completed his Internship under the umbrella of IHG Academy.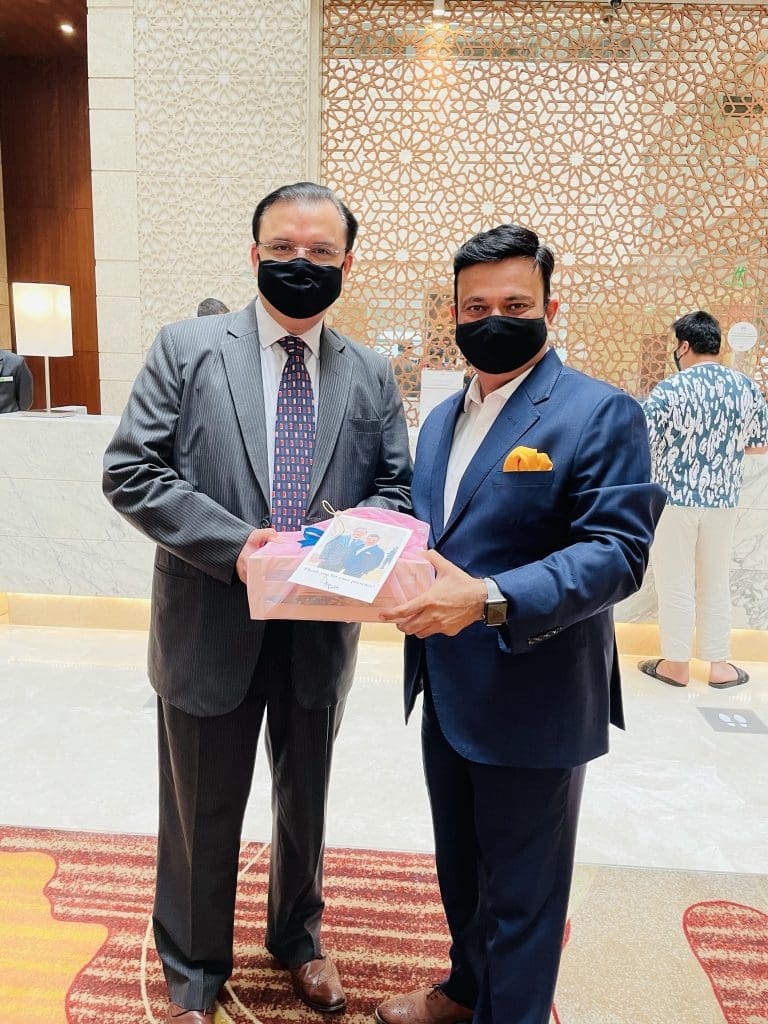 The day culminated with an elaborate and sumptuous feast for the team members along with the Leadership Team and the team bid fond farewell to guests with personalized memorabilia.
Read More: News