How to best spend 48 hours in Rishikesh, the World's Yoga Capital?
If you are planning to spend this weekend in Uttrakhand's beautiful town of Rishikesh, then this yoga capital of the world has a lot to offer.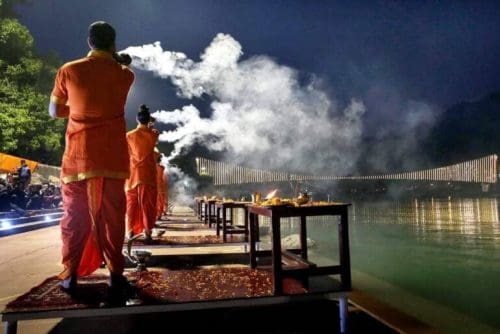 Situated in the foothills of the Himalayas near the bank of the River Ganga, Rishikesh is now famous for its mediation and yoga centers, sports adventure activities, hiking, camping, and holy pilgrims.
People from different backgrounds are now coming to Rishikesh to get close to nature and attain peace of mind. Since many people still can't figure out what to do in Rishikesh in a short time, here's a handy guide to make the most of 48 hours in the 'Yoga Capital of the World'.
Day 1: Morning
The best way to start your morning is by beholding a beautiful sunrise near Laxman Jhula in Rishikesh. Also, there are lots of small cafes and food shops that offer you a fresh breakfast to give you an energy boost in the morning.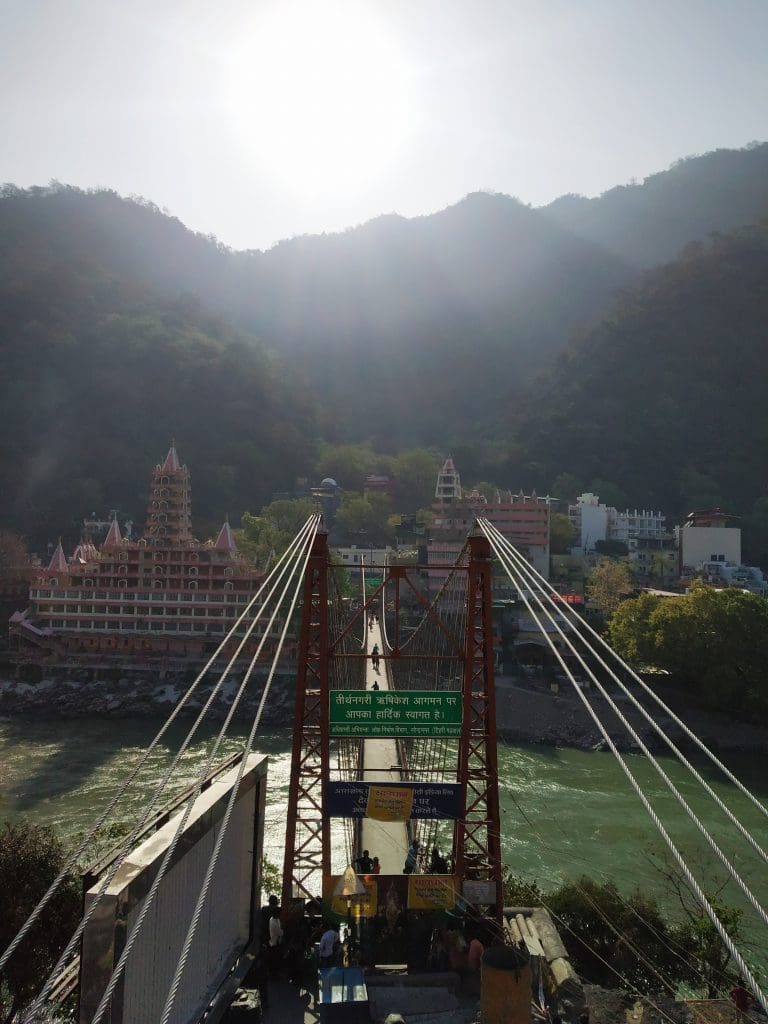 You can have a tea or coffee with Aloo ke parathe to start your chilly morning in Rishikesh. After this, head towards the more greener and cleaner area of Rishikesh—known as "Tapovan".
Once you are all set, you can head towards the 'Goa Beach' in the area of Tapovan—Yes! You heard it right. There is a beach in Rishikesh by this name. As the name suggests, this is the busiest beach in Rishikesh.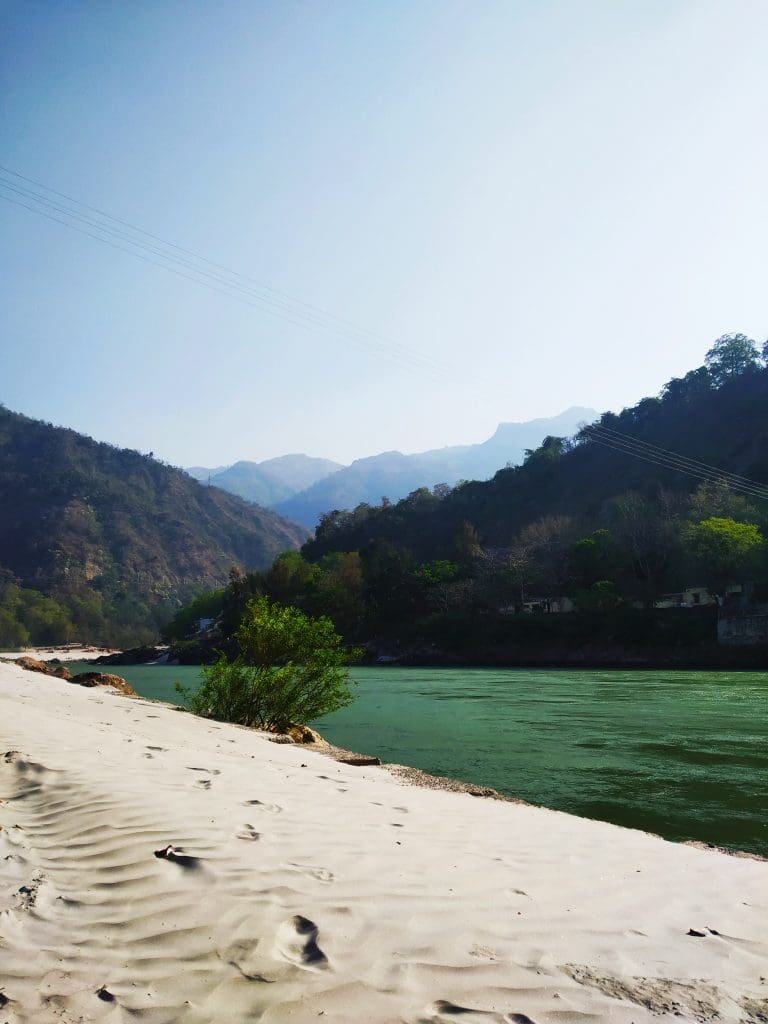 There you can find various yoga masters teaching yoga classes on 'Goa beach' to Indians and foreign tourists. If you are eager, you can join them by paying a minimum fee for it, or you can do some mediation on your own to get relaxed and connect with nature. You can also trek in the jungles of Tavopan and spend some more good time close to nature.
Now it's adventure time!
After some relaxing, in Tapovan, near Laxman Jhula, you can find lots of adventure and camping companies' offices that offer adventure activities like river rafting, bungee jumping, outdoor camping, etc. Rafting in the fast-flowing Ganga in Rishikesh is a world-famous activity. You can reserve a time slot and enjoy Ganga rafting with your friends.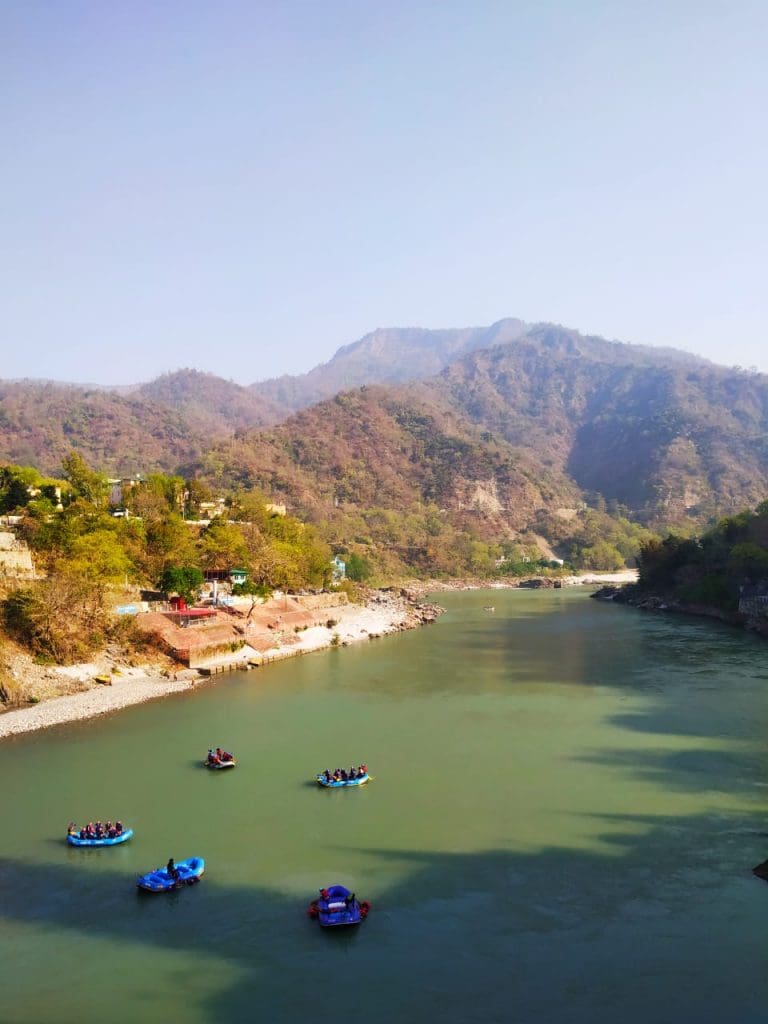 By the time you come back from adventurous rafting activities, you must start feeling hungry by then. After lunch, you can take a test in your room for your evening activities or visit the local market for some shopping.
Day 1: Evening
Evenings in Rishikesh are the most beautiful and scenic evenings you will ever see in your life. The famous Ganga Aarti starts at 6:00 pm and ends at 7:00 pm. At the same time, you can see the mesmerising view of sunset and Ganga.
In Rishikesh, in the evening, you can find many priests offering aarti to the Ganges, but the most famous places for Ganga aarti are Parmarth Niketan Ashram near Ram Jhula and Triveni Ghat. After aarti, you can have your dinner in nearby restaurants that offer genuine Uttrakhandi food. I personally suggest you end your evening after having a 'Lemon soda', which is sold near Ganga ghats. You will definitely feel refreshed.
Day 2: Morning
Next, early in the morning, you can head towards the Tapovan area for a green, clean morning trail where you can enjoy the fresh air of the Himalayan Mountains. In the early morning, you can start your trek from Tapovan to Kunjapuri, which is 30km from Tapovan, Rishikesh.
A Kunjapuri is a place where a Kunjapuri temple is situated. The temple is located at an elevation of 1645 metres above sea level. From Kunjapuri, you can witness the snow-clad mountains of the Himalayan range and Himalayan birds. This whole trek will take 8 hours to complete.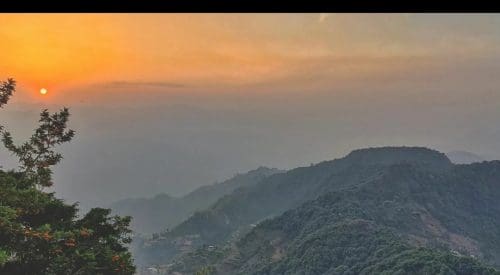 Day 2: Evening
After the long trek, you must feel a little bit tired. For that, you can go to your room and take a rest for some activities in the evening time. In the evening, you can visit the ghats of Rishikesh like Shatrughan Ghat and enjoy the beautiful cold water of the Ganges river.
There are also many local market shops near the Lakshman Jhula and Ram Jhula where you can buy local products of your choice and also enjoy the street food of Rishikesh. You can explore the streets of Rishikesh by hiring a bicycle or scooty from a rental shop.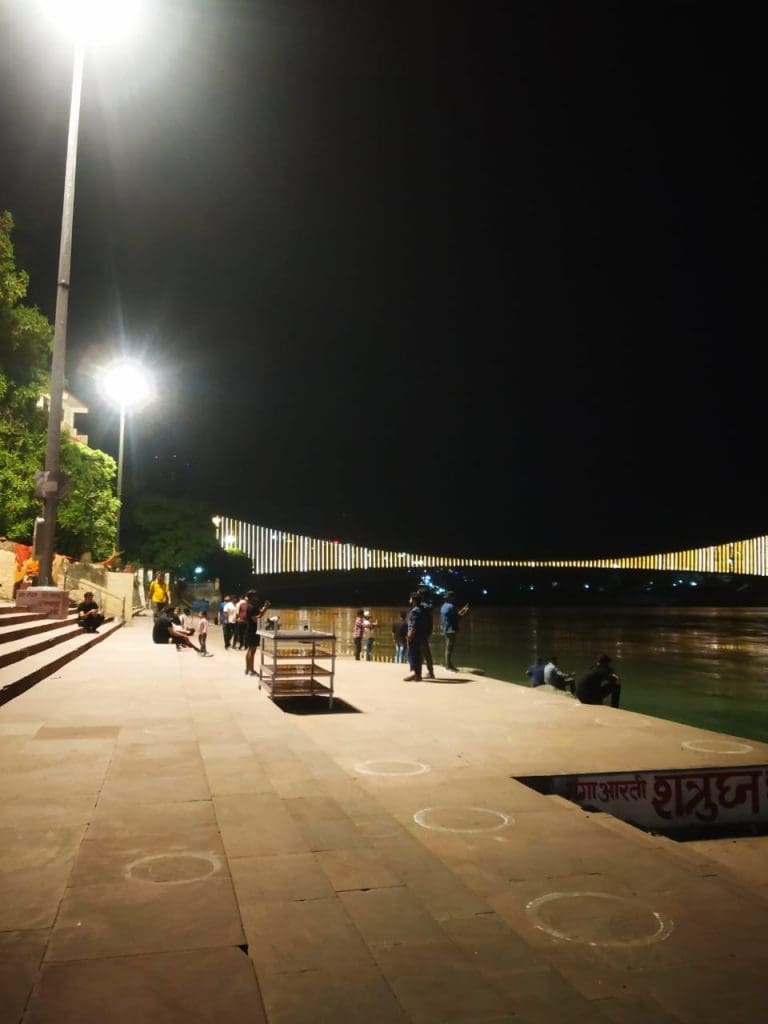 This is how you can perfectly spend your 48 hours in Rishikesh by doing various activities, from adventure to peace, from yoga to mediation. These 48 hours of activities will certainly bring you very close to nature and the environment. These 48 hours will refresh you and give you a thousand memories. I hope you will enjoy Rishikesh whenever you plan to go there.
(Text and photographs by Aditya Singh Gaur. The author is a traveller and a photographer who loves travelling to different places – Himachal, Uttrakhand, Orissa, Maharashtra, Karnataka, West Bengal, Madhya Pradesh, and Rajasthan of India till now.)
Read More: Latest