Chander Mansharamani, Chairman – ICC Tourism Committee (Indian Chamber of Commerce National Expert Committee on Tourism) made a statement explaining the objectives of the Chamber, its purpose in bringing the focus on Tourism related matters, and charting the way forward.
Chander Mansharamani, Chairman & Managing Director of Alpcord Network Travel & Conference Management Co., a leading travel company based in Delhi specialising in MICE, has been recently appointed as the Chairman of the Expert Committee for Tourism of Indian Chamber of Commerce (ICC), a national chamber of commerce and industry.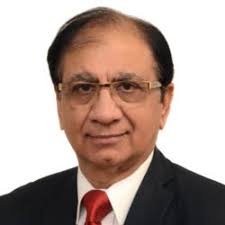 A seasoned travel industry professional, Chander Mansharamani has held various leadership roles in the travel industry. He was Vice Chairman of the India Convention Promotion Bureau (ICPB), a public-private partnership between the Ministry of Tourism, Government of India and the Meetings and Conference industry in the country.
Said Chander Mansharamani, "As you are aware ICC is the leading and only National Chamber of Commerce and is one of the most proactive and forward-looking Chambers in the country today. ICC has a special focus on Policy Advocacy and Business Development. This is achieved through various initiatives by Expert Committee and Regional State Councils. These Committees regularly interact with Policy Makers at the National and State levels keeping in view Industry competitiveness and 'Ease of doing Business'."
The ICC objective is to create market-driven opportunities for the Tourism Industry by participating in International Trade Exhibitions and organizing Domestic and International Road Shows in collaboration with the Ministry of Tourism and State Tourism Departments.
Continued Chander Mansharamani, "The recent initiatives taken by the Ministry of Tourism like the Champion Sector in Services will definitely help us in creating new opportunities. We also need to have a strong voice for policy advocacy deliberating on Economic and Social impact, job creation, and global positioning. We will be working very closely with Government on policy issues and enhancing the business opportunities."
He concluded with, " The only way it is possible to have a National Tourism Board with Private sector involvement and Professionals on board is to create short and long time strategies."
Read More: News