​Indian Hotels Company (IHCL) announced the signing of a SeleQtions hotel in Tadoba Andhari Tiger Reserve, Maharashtra. This hotel is in partnership with Thriving Hotels Private Limited.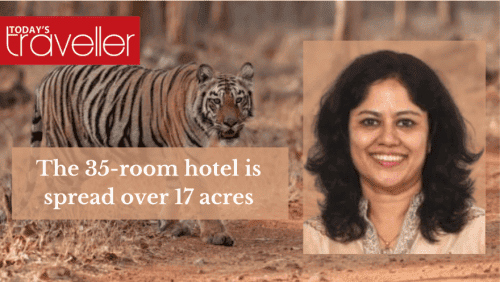 Commenting on the signing, Suma Venkatesh, Executive Vice President – Real Estate & Development, IHCL, said, "IHCL enters a new leisure destination with this hotel. Tadoba National Park is the oldest and the largest tiger reserve in Maharashtra. In addition to catering to customers seeking a wilderness experience, the scale of the hotel and its proximity to Nagpur airport will help to attract meetings and conferences. This hotel will complement the existing safari circuit within our portfolio. We are delighted to partner with Thriving Hotels in this project."
The 35-room hotel part of SeleQtions spread over 17 acres is strategically located at the outskirts of the Tadoba Andhari Tiger, in close proximity to three of the most accessible and popular gates to the National Park. With a distinctive design, the hotel will have all the facilities required to give guests a unique safari experience. This is a Greenfield project and is slated to open in 2022.
Commenting on the partnership, Varun Jain, CEO, Thriving Hotels Private Limited, said, "We are delighted to partner with IHCL to bring the SeleQtions brand to Tadoba, one of India's most popular tiger reserves. We look forward to bringing SeleQtion's characteristic charm and immersive experiences to our guests."
With over 40 tigers at the National Park, one of the highest in India, the expansive Tadoba National Park is one of India's 47 tiger reserve projects in the country. The National Park sees an influx of thousands of both, national and international tourists during the safari months of October to June, as they flock to see not only the majestic tigers but also a wide range of wildlife, birds, and flora and fauna. The closest international airport is Nagpur, which is at a comfortable driving distance.
Read More: News