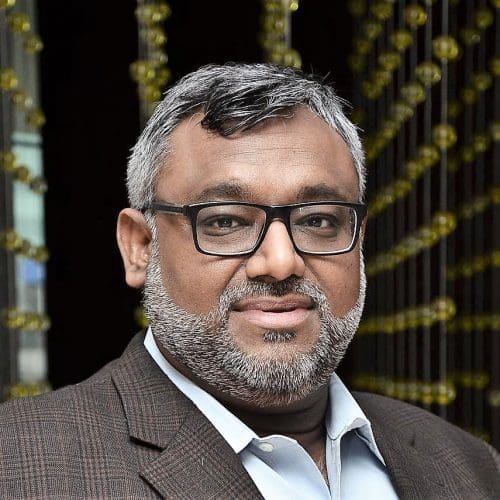 InterContinental Hotels Group, one of the world's leading hotel companies, has announced the appointment of Sudeep Jain as Managing Director, South West Asia (SWA) with effect from January 1, 2020. Sudeep who is currently serving as VP, Development, SWA succeeds Vivek Bhalla, who has been promoted to the role of Vice President Operations for South East Asia and Korea (SEAK) based out of IHG's office in Singapore.
In his new role, Sudeep will take on a broader leadership agenda to drive IHG's business in the region, covering both development and operations responsibilities across the existing portfolio of 39 hotels representing five brands: InterContinental, Crowne Plaza, Holiday Inn, Holiday Inn Express and Six Senses Hotels Resorts Spas. Sudeep will continue to be based in Gurugram, India and will report to Pascal Gauvin, Managing Director, India, Middle East and Africa, IHG.
In his previous role as Vice President, Development SWA, Sudeep was responsible for supporting IHG's growth ambition and strengthening the company's presence in South West Asia. During his tenure, IHG significantly expanded the footprint of its midscale brands and reintroducing the luxury and upscale portfolio to key markets in SWA.
Pascal Gauvin, Managing Director, IHG, India, Middle East and Africa said, "I am delighted to welcome Sudeep in his new role as the Managing Director of SWA. Sudeep is an industry veteran with extensive knowledge and experience in the region. Since joining IHG, he has led our growth agenda in the market and successfully positioning IHG as one of the leading hospitality companies in SWA, especially in India.He is highly-respected in the hospitality sector in the country, especially within the owner community and we are confident that he will succeed in his new leadership role."
Commenting on the appointment, Sudeep Jain, Managing Director, SWA said "I am delighted to be appointed to lead IHG's business in South West Asia. This is an exciting market as the region is evolving and the tourism and hospitality industry is witnessing a positive growth trend, providing us with tremendous opportunities to expand our presence andoffer great hospitality experiences to our domestic as well as international guests. In the last few years, we have grown significantly in SWA and have managed to position IHG as a trustworthy partner for our owners and the brand of choice for our guests. We have an incredible team supporting IHG's business in SWA and I look forward to working with them closely to grow our presence even stronger and achieve our business goals."
Sudeep brings close to two decades of experience in the hospitality sector from roles based in the US and India, working across brand management, asset management, strategy, planning and real estate development. Before joining IHG, he worked with Starwood Hotels & Resorts as Vice President, Acquisitions & Development for South Asia. He has also worked with Starwood in New York, and was involved in developing strategic growth plans in-line with consumer trends and worked with real estate developers in North America.