Today's Traveller teams up with the Institute of Hotel Management, Aurangabad (IHM Aurangabad) in a dynamic and progressive initiative – #HospitalityFirst – that will bring incisive reports and data-based analysis to the current situation and solutions for the Hospitality industry for its long term health and sustainability.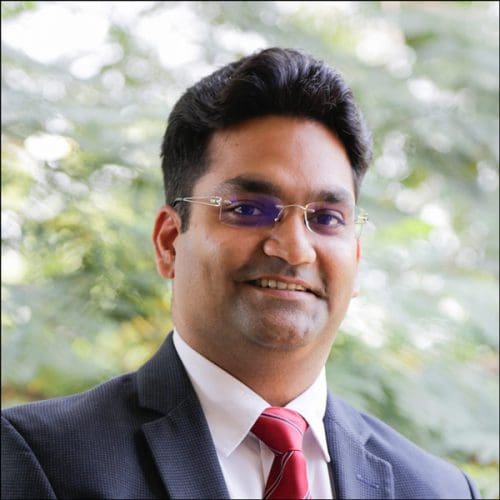 In this article, Zamanjit Singh Parmar, Assistant Professor – Management Information Systems at Institute of Hotel Management, Aurangabad (IHM Aurangabad) shares insights on the new industry dynamics and how technology emerged as the champion of all necessities and the hospitality businesses found themselves leaping towards the adoption of technology.
Today's Traveller: What is the importance of technology in the hospitality industry?
Zamanjit Singh Parmar – IHM Aurangabad: Necessity is the mother of Invention. This has been one of the most important learnings during the pandemic for the hospitality business. From time immemorial, 'Global Distribution Systems' (GDS) and 'Property Management Systems ' (PMS), along with 'Point of Sales ' (POS), have been the most notable technological adoptions directed towards hotel operations. These softwares progressed; got faster, accurate and efficient; as revenue management systems were interfaced flawlessly. However, other areas of the hotel remained untouched by technology.
Then came the pandemic, and precipitously technology emerged as the champion of all necessities. Hospitality businesses found themselves leaping towards the adoption of technology leaving no scope for inhibitions.
Today's Traveller: How can hospitality establishments leverage technology in service design?
Zamanjit Singh Parmar – IHM Aurangabad: This evolution of technology in hospitality, in lieu of the pandemic, may rightly be referred to as 'Covid19 induced transformation'. Taking swift decisions based on strategic, technical and tactical perspectives that will drive more operational efficiency is the ultimate goal. Technology can be used to drive a personalized experience for the consumer focusing on methodologies and development of contactless service. The evident first step is to renew service design in light of changing operational demands followed by the right technology adoptions.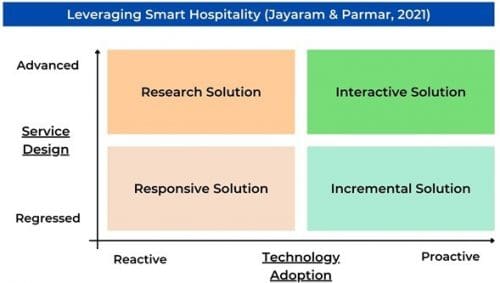 Jayaram & Parmar (2021) identify that the variable of service design affects technology adoption on multiple factors. The accompanying model clarifies multiple dimensions of how technology adoption is influenced by service design.
Responsive Solution: An involuntary impulse, to bridge the gap in demand and supply with available technological solutions instilled with little or no amendment to service design. This may be due to lack of foresight and/or economic limitations.
Research Solution: A methodical execution, to maintain focus on the guest and operational requirements with respect to only service design. There is a need to re-design and re-align service delivery with restricted technological customisation.
Incremental Solution: A proactive approach, to shift focus primarily on technological adoption. The way ahead is a breakdown of existing service design and systematic development of technology to correspond to the need for guest safety. This may or may not be a holistic approach towards providing a solution.
Interactive Solution: The most desirable reaction, having a high level of synergy between both identified variables. This can be achieved only with methodically re-designed service delivery augmented with equally customised technology development and adoption. Focused teams working in a positive open environment with sufficient economic backing will be able to evolve well formulated solutions.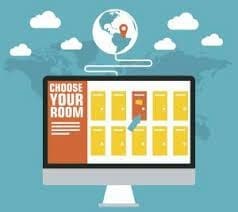 Today's Traveller: How can operators implement Smart Hospitality philosophy as a solution?
Zamanjit Singh Parmar – IHM Aurangabad: Guests, and their experiences, are pivotal in planning the journey from pre-arrival to post-departure, defining the course of stay at each step. Now, step back and re-imagine utilising technology in a way that's useful and relevant to the guests, ensuring comfort and safety. Hotels should look at a contactless experience moving towards finding the right blend of hi-tech and hi-touch, whilst achieving more with less. Executing the desired solution is a five-step complex process that can be justified only if the stakeholders see long term value.
Unravelling data: Comprehending relevant data received and recorded (operational data, customer data, and employee data), and streamlining this available data to relevant employee portfolios.
Conducting need analysis and ascertaining solution quadrant: Identifying gaps in service design created by individual guest needs. Need analysis must focus on current and future business possibilities. Based on the need analysis outcome, identify relevant solution (ref: Jayaram & Parmar 2021) that aligns with the management's strategy.
Comprehensive Communication Strategy: Need for a robust communication strategy is imperative. The importance of generating the right buzz in the public domain creating excitement about the change, whilst appealing to guests and executives, cannot be undermined. Be it team member trainings or promotional and marketing initiatives.
Leadership Responsibility: Leadership teams must demonstrate resilience and positively reinforce their commitment towards guest centric measures and employee empowerment to ensure smooth execution.
Supportive Superstructure: The unsung heroes in the form of product, service & technology suppliers, and partners have the most impact while differentiating between delivering excellent and exceptional guest experience.
Closing comment by Zamanjit Singh Parmar
The age-old barrier between traditional hospitality and smart hospitality has thus been broken by the advent of Covid19 induced transformation'. The idea is to grow from strength to strength in business dimensions by calibrating changing operational demands and adopting evolving technology.
Leveraging technology in hotels is not the end of hospitality but a step towards creating a more affable and SMART hospitality environment for the progressive millennial.
Read More: Hospitality First