Today's Traveller teams up with the Institute of Hotel Management, Aurangabad (IHM Aurangabad) in a dynamic and progressive initiative – #HospitalityFirst – that will bring incisive reports and data-based analysis to the current situation and solutions for the Hospitality industry for its long term health and sustainability.
In this article, Fauziya Shariff, Assistant Professor – Business Finance at Institute of Hotel Management, Aurangabad (IHM Aurangabad) shares insights on how the pandemic has shown us the importance of consciously controlling costs to sustain and optimise profitability for the Hospitality sector.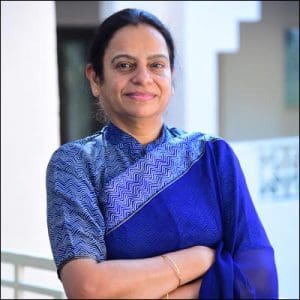 Today's Traveller: How do you assess the current situation?
Fauziya Shariff – IHM Aurangabad: A drastic decline in business revenues and the unassigned fixed costs incurred have led to considerable business losses across all industries. Despite adopting extensive cost-cutting measures, the high operating and financial leverage in the hospitality industry highlighted unsustainable models.
Amongst the many challenges faced by Hotel General Managers, even in normal times, the biggest one is a shortage of cash streams, leading to a liquidity crunch. During the lockdown period, with almost non-existent revenue streams, it was a humungous task to make ends meet.
Fixed costs drain already shrinking cash streams and liquidity starts declining. This results in defaults in payments and the businesses with stressed assets may get into the vicious cycle of insolvency. Hotel companies that have deep pockets do not suffer immediate shock, but smaller businesses that do not have sufficient backup reserves have an immediate impact on their operations.
Though cost control and cost reduction has always been on the agenda of every GM, the pandemic period has shown us the importance of consciously controlling costs to sustain and optimise profitability. In a Bloomberg Television interview, Puneet Chhatwal, the Managing Director & CEO, IHCL, emphasised that the coronavirus-imposed lockdown period gave them an opportunity to review their fixed and variable costs.
Variable costs are directly linked to occupancy and hence by default fluctuate with occupancy. The fixed costs of a hotel, including finance costs, vary from 40-50 per cent of the total cost. Hotels need at least 50 per cent occupancy failing which they face tremendous stress.
During the pandemic lockdown, a drastic decline in revenues led to unproductive fixed costs, creating considerable losses. IHCL demonstrated leadership in their sector by successfully reducing their total expenditure by 51 per cent on year-on-year comparison, as reported in the quarter ending June 2020, by implementing a well-designed costs-saving and revenue-enhancing programme called "RESET 2020."
Today's Traveller : How can the hotel GM use lockdown challenges as opportunities?
Fauziya Shariff – IHM Aurangabad: The hospitality industry takes pride in being one of the highest generators of employment. But aren't our staffing models actually bloated? The pandemic crisis has been a turning point to shape the structure into being lean and efficient.
The GM can simplify existing hierarchies, thereby lowering the labour costs, duplication of work and related stress on the bottom-line as well as on liquidity. Other fixed costs which are semi-variable in nature should be totally used as variable and controlled.
All discretionary costs may be put on hold, to be undertaken when cash flows improve, depending on hotel priorities. Re-negotiating the long term debt repayment schedule and short term vendor payments for convenient credit periods will also help easing cash flows for other requirements.
This will allow GMs greater flexibility in monthly payments and a relaxed flow. Contagion costs are the most pressing and demanding. Statutory and compliance dimensions need to be fulfilled and must be factored in the already existing fixed cost structure. Artificial intelligence, technology for digitisation and contactless processes are the need of the hour, to win guest confidence and trust. They must be suitably provided for as an urgency, even if contingencies do not exist after the pandemic.
Today's Traveller : How would a hotel GM re-boot and revive his business?
Fauziya Shariff – IHM Aurangabad: A smart hotelier would exploit the new normal to earn incremental revenues from unexplored segments. Innovative interventions and products could mitigate revenue depletions. Innovation is critical to reviving the wounded hospitality industry.
Employing skilled multi-tasking staff, smaller and efficient teams for functional areas including the kitchen would enable saving HR costs. Strict cost control will go a long way towards maintaining liquidity and profitability levels. The Investment Information and Credit Rating Agency (ICRA) reports that the Indian Hotel Industry's recovery to pre-Covid profit level is at least three years away.
Recently, the Maharashtra State Cabinet has awarded the status of an 'industry' to the hospitality sector. Hotels will now be charged at industrial rates for power, water supply, property taxes and dues instead of the commercial rates that are currently applicable.
The macro modelling of fixed cost savings at the policy level will take another business year to implement. Until then, GMs have to use their operational creativity to become smart finance managers. Our highest empathy lies with industry colleagues as they renew and revive the hotel business in the country.
Read More: Hospitality First