Today's Traveller teams up with the Institute of Hotel Management, Aurangabad (IHM Aurangabad) in a dynamic and progressive initiative – #HospitalityFirst – that will bring incisive reports and data-based analysis to the current situation and solutions for the Hospitality industry for its long term health and sustainability.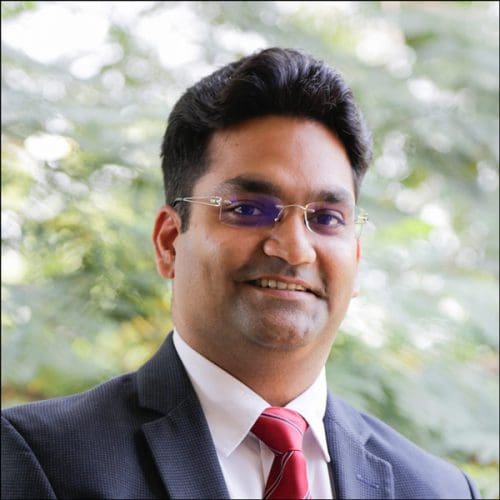 In this article, Zamanjit Singh Parmar, Assistant Professor – Management Information Systems at Institute of Hotel Management, Aurangabad (IHM Aurangabad) shares insights on the new industry dynamics and how the hospitality industry needs to adopt advanced technology in the manner in which processes and services are carried out.
Today's Traveller: Looking at the current situation, is there a need for additional technology adoption in the hospitality industry?
Zamanjit Singh Parmar – IHM Aurangabad: The global tourism market is rapidly evolving, and so is technology by leaps and bounds. However, the same cannot be said of the hospitality sector. There is significant evidence of restricted adoption of advanced technology in the manner processes and services are carried out. Therefore, with the advent of the pandemic, the need to transition into hi-tech became an obvious necessity, focusing on contactless services.
Today's Traveller: What is Smart Hospitality?
Zamanjit Singh Parmar – IHM Aurangabad: In a nutshell – is a practical business model that supports its operations by applying new age technological solutions operating either on their own or with the support of a human being. Its existence is possible in the presence of a defined, applicable and impactful ecosystem.
The ecosystem discussed here is a large pool of people and businesses that come together and contribute at various levels and phases in the lifespan of products, services and facilities offered by a hospitality establishment. The business involves a number of direct stakeholders who play a key role and indirect stakeholders who interact independently while supporting the hotel.
(Ref. Buhalis., D. & Leung., R. (2018) Smart hospitality—Interconnectivity and interoperability towards an ecosystem. International Journal of Hospitality Management)
Today's Traveller: How can a hospitality establishment set up a Smart Hotel?
Zamanjit Singh Parmar – IHM Aurangabad: Any establishment looking to precede the word SMART onto their entity would first need to put in place a SMART framework. To begin with, it is important to identify products and services rendered by technology providers and how they will evolve our business. The prerequisite in this process would be interoperability and interconnectivity of the product/service that supports the internal integration of data for all stakeholders in the ecosystem. Highlighted here is a wide array of technology products and services with their current application:
Big Data: Hotels have started investing in data mining, extracted from a large volume of data (Big Data) acquired from internal and external information sources. The data mining process thus ensures users make informed decisions taking into account guest demographics, preferences etc. STR, Inc has made providing supply and demand; and market share data on the hotel industry worldwide into a business model.
Cloud Services: Hotels are soon moving towards cloud storage and computing servers rather than on-site servers, providing the hotel access to instant computing services and data analytics. Guest profiles is one such data set that makes information easily accessible to multiple hotel locations across a chain.
Quick Response Code (QR), Radio Frequency Identification (RFID) & Near-Field Communication (NFC): These are a set of technologies gaining widespread importance to facilitate contactless services/information transfer. The evolution of hotel room keys, communicating menus, brochures and passwords are some examples.
Virtual Reality: Provides a simulated experience that can be similar to or completely different from the real world. VR tours of hotel meeting spaces and guest rooms for booking have become a favourite millennial preference.
Information & Communication Technology (ICT) & Internet of Things (IoT): Devices communicate with each other and share data, effectively merging the digital and physical worlds, such as online existence (Tour Operator (TO), Travel Agents (TA), Online Reputation Management (ORM) platforms, meta sites, to name a few) mobile apps, hotel and in-room technology.
Robotics & Artificial Intelligence: AI integrates computer science and engineering with the aim of simulating human intelligence in machines that, by programming, act like humans. It began almost a decade ago with simple luggage handling and room delivery tasks as seen with Aloft Hotel's Yotel, Cupertino, US. Today the Flyzoo Hotel in Hangzhou, China, is an excellent example of AI connected to IoT through ICT.
An ongoing struggle amongst hospitality experts is to provide effective information, efficient services, personalised recommendations and customised experiences leading to the instant gratification of the guests in the long term.
Driverless cars, question-answering computer systems such as Watson, instant response chatbots, sensors and embedded systems that interpret movement, voice command/gestures and action are robotics integrated with AI, as an increased application of ICT & IoT comes into play.
Today's Traveller: What is the mantra for the future?
Zamanjit Singh Parmar – IHM Aurangabad: The constant evolution of technology ready to influence every step in the hospitality ecosystem, is here for the long haul. With this ingenuity permeating the guest experience, we are moving towards an overall efficient hospitality service industry defining the new rules to Think Smart, Adopt Smart and Be Smart.
Keep a lookout for the author's upcoming piece "Smart Hospitality – Leveraging Technology".
Read More: Hospitality First