Today's Traveller teams up with the Institute of Hotel Management, Aurangabad (IHM Aurangabad) in a dynamic and progressive initiative – #HospitalityFirst – that will bring incisive reports and data-based analysis to the current situation and solutions for the Hospitality industry for its long term health and sustainability.
In this article, Vrushank Shah, Assistant Professor – Marketing Management at Institute of Hotel Management, Aurangabad (IHM Aurangabad) shares insights on the new industry dynamics and how the pandemic has provided an opportunity to unfreeze and rethink educational priorities.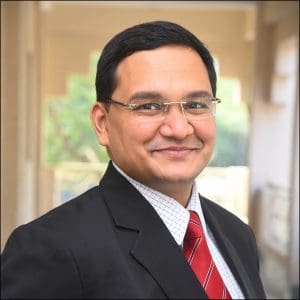 Today's Traveller: Has a window of opportunity been created by the pandemic for the education system?
Vrushank Shah – IHM Aurangabad: The pandemic has provided us with an opportunity to unfreeze and rethink our educational priorities. With the advent of E-learning, it is necessary to note that the purpose of education is to impart learning rather than to teach, compelling us to review the problem of learning effectiveness. An inclusive approach towards experiential learning seems to be an apt solution, which helps students to learn holistically, by redefining the role of the learning facilitator and reviewing approaches to student assessments.
Today's Traveller: What is the biggest challenge being faced by the education system currently?
Vrushank Shah – IHM Aurangabad: The outbreak of the COVID-19 pandemic has led to the disruption of the education system. During the pandemic, the learning facilitators(LF) replicated their classroom teaching activities over the digital platform, which helped to transfer knowledge but learning effectiveness seems to be ambiguous.
This proposition was even backed by leading academicians who believe that learning loss is global and significant. The purpose of education is to impart learning, however, due to the current situation and restrictions placed by COVID-19, it is difficult to do so digitally.
Digital learning seems flexible and less time-consuming, but it should not jeopardise the domains of learning:
cognitive (C) – knowledge/ development of intellectual skills
affective (A) – growth in feelings/emotional/ attitudes of the individual
psychomotor (P)– including perception, guided response, adaptation/ coordination
The traditional lecture delivery and discussions over digital platforms attempt to cover the C and A levels but fail to facilitate learning holistically.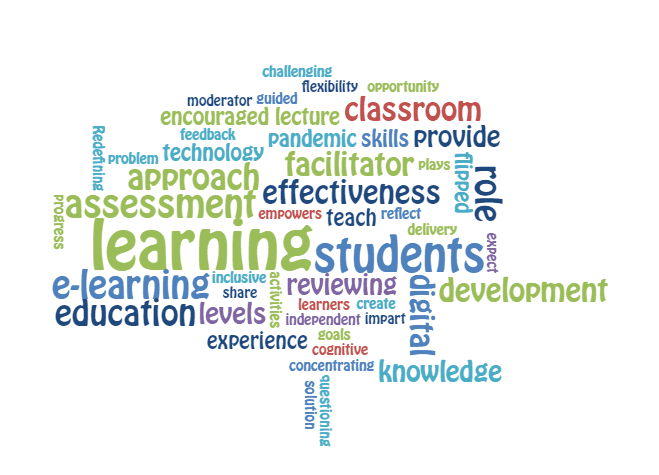 Today's Traveller: How can the education community/system mitigate these challenges?
Vrushank Shah – IHM Aurangabad: An innovative pedagogical approach of the flipped classroom for E-learning may be considered which is based on new demands of a knowledge-based society, new student expectations, and new technologies.
Critical thinking and independent learning skills need to be encouraged, which requires active learning, giving plenty of opportunities for students to develop, assess, practice, and manage the acquired knowledge.
Students expect technology to be used wherever possible to assist them in studying, improving vital informational and technical literacy skills.
Continued advancements in digital technology, empower the student to access, create and share knowledge, increasing the learning effectiveness.
In these daunting and challenging times, flipped classroom approach may be implemented by concentrating on the LF and the student, which can help them to progress to the C, A, and P stages of learning.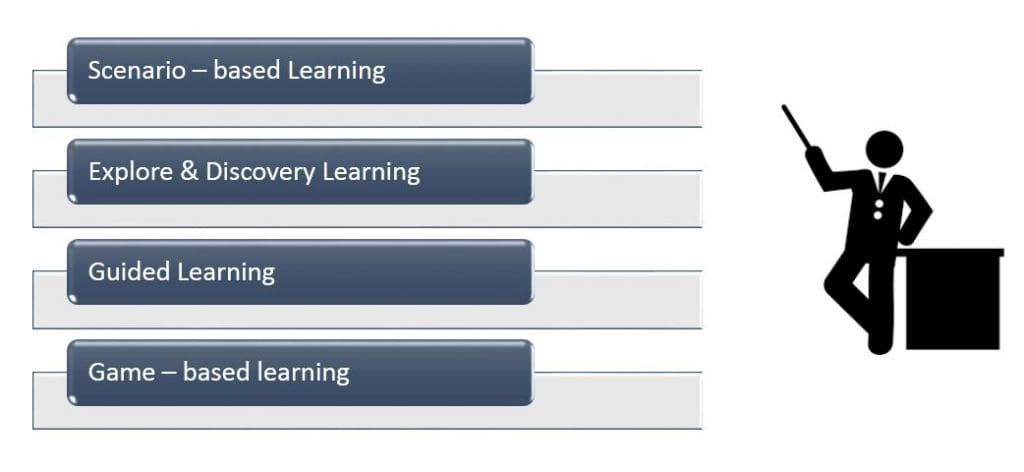 Today's Traveller: What kind of strategic measures can be taken to create effective learning solutions?
Vrushank Shah – IHM Aurangabad: Redefining the role of the LF and reviewing the assessment strategy can help to create effective learning. The instructor needs to adapt to the roles of moderator, facilitator, mentor, assessor, and even a coach, to provide support and control the e-learning environment. It is therefore imperative that the LF re-skill themselves, re-develop their competencies, and provide robust e-learning facilitation.
Reviewing the assessment strategy will also help to inculcate C, A & P levels of learning by concentrating on the delivery of the lecture, assessing learning abilities, and providing feedback formatively.
This can be possible, by answering the three basic questions:
What do teachers and educators want students to learn and experience?
Have students achieved the intended goals of e-learning?
How can educators use collected evidence to improve students' e-learning?
Today's Traveller: How can the education community convert these thoughts into actions and implement them?
Vrushank Shah – IHM Aurangabad: The Teaching methodology need not be limited to lectures but could be extended to tutorials and independent learnings.
In guided learning, LF plays the role of an instructor
In scenario-based learning, LF exhibits roles of trainer/ moderator
In learning through exploration and discovery (LEAD), LF provides flexibility for students to discover and assimilate knowledge by questioning and sharing perspectives.
In game-based learning/ simulations, LF empowers the learners to solve problems and participate in situations
Learners could be encouraged to set learning goals and allowing them to reflect and develop a personal development plan.
The medium of assessment may need to be contemporary. Written/ Oral examinations may have to slowly phase out, while classroom presentations, interviews, learning logs, performance tasks, portfolios, and response journals, virtual role plays, developing Blogs, Vlogs, and Videos may have to be encouraged to demonstrate creativity. Furthermore, a multi-dimensional approach of assessment feedback can be incorporated, constituting expert's opinion, peer critique, and self–reflection.
By implementing such an inclusive approach of the flipped classroom, the LF can attain higher levels of cognitive engagement, progressive learning through experience, and profound reflection over the experience, coinciding with the C, A, and P levels of learning.
Read More: Hospitality First