Today's Traveller teams up with the Institute of Hotel Management, Aurangabad (IHM Aurangabad) in a dynamic and progressive initiative – #HospitalityFirst – that will bring incisive reports and data-based analysis to the current situation and solutions for the Hospitality industry for its long term health and sustainability.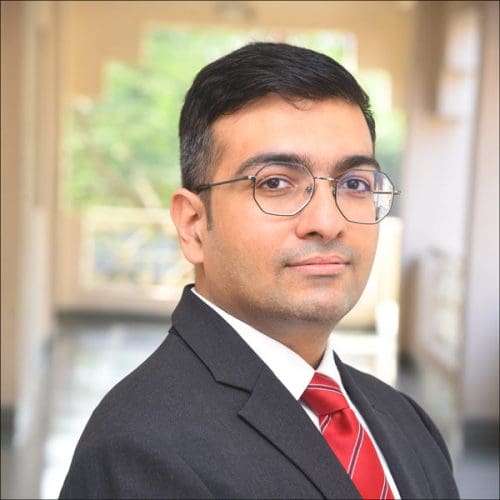 In this article, Nishant Thakkar Assistant Professor – Meetings Incentives Conventions Expositions at Institute of Hotel Management, Aurangabad (IHM Aurangabad) shares insights on the new industry dynamics and the consequences of the Covid-19 crisis, which has been the most impactful in this century that the industry has had to go through.
Today's Traveller: How do you perceive the future of the Tourism Industry over the next few years?
Nishant Thakkar – IHM Aurangabad: Over the millennium the tourism industry has weathered through natural disasters, terrorism, political and biological threats. However, the Covid-19 crisis has been the most impactful in this century that the industry has had to go through.
The consequences are so widespread that it is expected to have a lagged recovery owing to its high correlation to market growth dynamics. In the short to medium term, the elements of the tourism landscape, especially the hospitality industry and its segmented customer groups will continue to face unprecedented challenges for at least two years from now. Reacting and adapting with agility to engage customers with new rules and regulations will be imperative for survival and growth.
Today's Traveller: What is your perception of the current market scenario?
Nishant Thakkar – IHM Aurangabad: With a sharp reduction in demand in 2020 and pent-up demand for 2021, the value proposition and segment mix for hotels have changed dramatically. MICE has been affected the most due to the digitization of the segment.
In the Indian context where the economy has contracted by 8%, is pegged at an 11.5% growth rate for the year 2021 as per the International Monetary Fund (IMF). This is a good sign for the leisure travel market with disposable income being available for holiday selection in 2021 albeit the new customer of the tourism, hospitality, and events industry will have a distinctive focus and demand on safety, hygiene, and privacy.
Today's Traveller: What are the essential measures which the industry should adopt to overcome and evolve out of the crisis?
Nishant Thakkar – IHM Aurangabad: As the adage goes "Never let a good crisis go to waste", the tourism industry has an opportunity to metamorphose into an industry with dramatic growth and scale. This transformation however has its own sets of challenges that are not limited to travel advisories, erratic border shutdowns internationally and domestically, reduced group travel, and fear in the minds of the traveller. A turnaround amidst the Covid-19 crisis will entail the following:
A well-crafted communication strategy
Given the uncertainty around how long the Covid-19 pandemic will last, which could be well over 3 years from December 2019, a long-term communication plan at all levels of the tourism industry and government will be the focal point. A communication strategy will give unique positioning opportunities to businesses to engage and re-engage new and loyal customers as they gain back their trust.

Capitalizing on inward-looking opportunities
Catering to the domestic market will be central to an organisation's strategy, as an outcome of these unlikely collaborations, opportunities, methods, and practices will take shape. New and niche experiences that spell out value for money, grandeur, safety, and privacy in the promotions of products and services will be offered to the customers in this new era.

Increased dialogue between governments and industry
A greater synergy between industry and government will be witnessed as the tourism, hospitality, and event industry have greatly been affected by the Covid-19 pandemic. As an outcome of these discussions, governments will evaluate the cost benefits of their support and relief provided to an industry that is an employer to many and one of the first few to start bleeding on account of the pandemic.

Development of sustainable Tourism infrastructure and policy
The pandemic has presented a unique opportunity to tourism infrastructure and development that was lacking and be used as a lever to drive growth. Developing people will be integral alongside infrastructure boost to reset the travel and tourism landscape. A flexible policy formation approach that allows for governments and organisations to be reactive will need to be taken keeping sustainability, long-term benefits, and crisis management as part of the goals and objectives.

Rebalancing the services and product revenue mix
Organisations will see opportunities to create and charge for incidentals that arise in the name of safety, health, hygiene, brand, and values being offered to this new era of customers that demands and expects a level of service very different from the past, increasing price. Traditional services and product revenue mix no longer stands as a reference to forecast making rebalancing of sales estimate on longer time frames unreliable and increasing pressure in the sales force to deliver with new product and service offerings.
Trust and Safety will be the key calling card for businesses and governments alike and making it antecedents to customer purchase decisions to buy tourism, hospitality, and event product and services. Verified, clear, transparent, and quick communication will be vital in the coming times to set things back on track for the global tourism industry.
Read More: Hospitality First