24 hours in Bhubaneswar? Get ready for an action-packed discovery of the city
24 hours is just enough time to experience Bhubaneswar's ancient temples, mouth-watering food, and bustling markets! with our ready guide.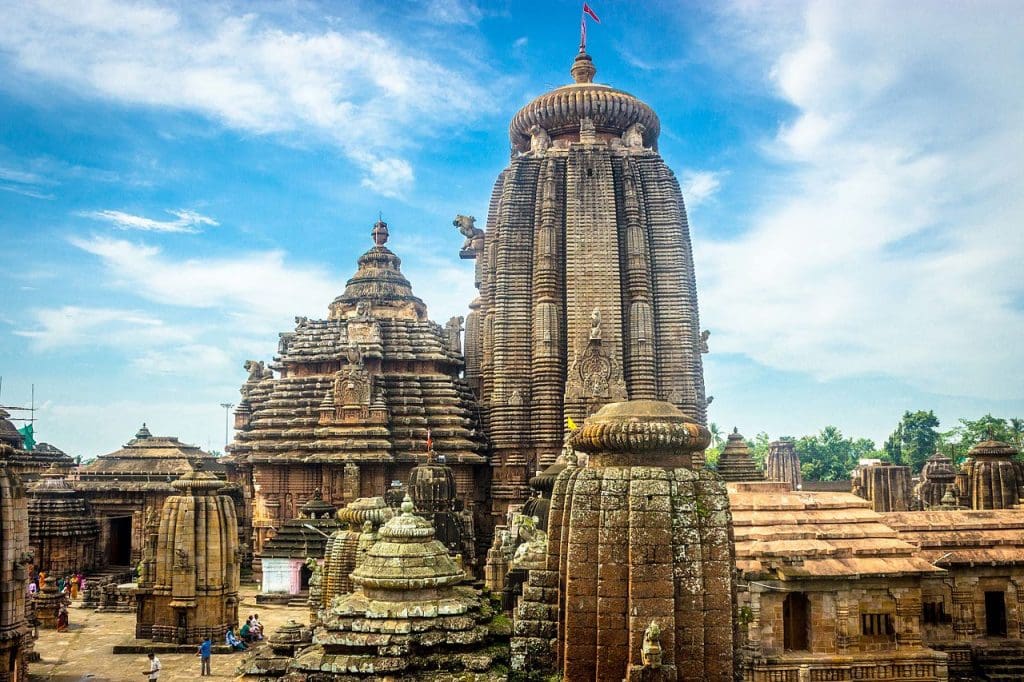 Bhubaneswar, the capital city of the Indian state of Odisha, is a culturally rich and historically significant destination. With its ancient temples, bustling markets, and mouth-watering food, Bhubaneswar is a must-visit destination for anyone traveling to the eastern part of India. Come explore this charming temple town in Odisha, where spirituality combines with nature beautifully.
If you have 24 hours to spend in Bhubaneswar, here's a guide on what to do:
8:00 AM – Visit the Lingaraja
Start your day with a visit to the Lingaraj Temple, one of the most famous temples in Bhubaneswar. The Lingaraja temple is described as the "time quintessence" of Odishan architecture," because it represents Odishan temple architecture at its zenith. Dating back to the 11th century, the Lingaraja dominates the landscape as far as 15 km away. What sets it apart from the other temples is that it is still in active worship.
Dedicated to Lord Shiva, this temple is an architectural marvel and dates back to the 11th century. The temple is located in the heart of the city and is easily accessible by taxi or public transport. After exploring the Lingaraj Temple, head to the nearby Rajarani Temple. Built in the 11th century, this temple is known for its intricate carvings and exquisite architecture. Spend some time admiring the temple's beauty and learning about its history.
10:00 AM Off to Nandan Kanan
Nandan Kanan combines the elements of zoo, botanical gardens and sanctuary, and is rightly known as the "Garden of Pleasure." Located in the splendid environs of the Chandaka Forest, along the rippling waters of Kanjia Lake, it's a haven of tranquillity and beauty. The zoo, which houses several endangered species, the 34 aquaria, lake, nature trails, and other facilities, offers several opportunities for amusement and promises to make your day.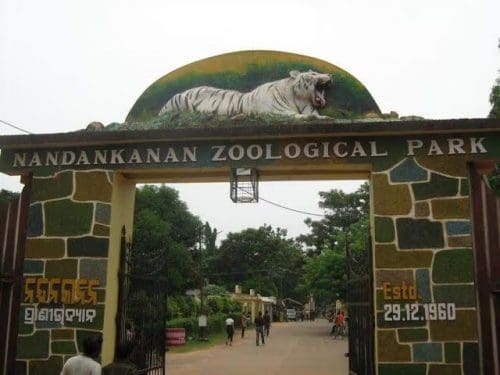 Spread over an area of 400 hectares, Nandan Kanan is home to a diverse range of flora and fauna. The park has over 1500 animals, including tigers, lions, leopards, elephants, and various species of birds and reptiles. The animals are housed in large enclosures that provide them with ample space and natural surroundings.
In addition to the zoo, Nandan Kanan is also home to a botanical garden that houses a vast collection of rare and exotic plants. The garden is spread over an area of 75 hectares and has over 2000 species of plants, including medicinal plants, orchids, and bamboos. The garden also has several walking trails and water bodies, providing visitors with a peaceful and serene environment.
Nandan Kanan also has a sanctuary that is home to several endangered species, including the white tiger and the Asiatic lion. The sanctuary is spread over an area of 100 hectares and is a great place to observe these majestic animals in their natural habitat.
The park also offers several other attractions, including a toy train, boating facilities, and a ropeway ride. Take your pick! The toy train takes visitors on a tour of the zoo, while the boating facilities allow visitors to explore the park's water bodies. The rope-way ride offers a bird's-eye view of the park and is a great experience.
12:00 PM – Fancy some chhena jalebi?
It's time for some yummy snacks or a tasty lunch, and Bhubaneswar has plenty of options to choose from. Head to the local market and try some of the city's famous street food. Bhubaneswar's street food scene has much to offer from spicy chaat to crispy dosas.  
Try the traditional Pakhala, a dish made with cooked rice that is soaked in water and then fermented overnight. It is usually served with a side of fried fish or vegetables and is a popular dish during the hot summer months.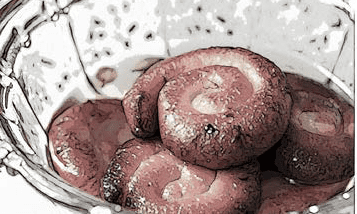 While in Bhubaneswar, don't forget to indulge in some Chhena Jalebi. It's made from fresh cottage cheese which is thoroughly kneaded, following which, small pretzels are made from it. These pretzels, deep fried in coconut oil and soaked in sugar syrup for several hours, leave a delightfully sweet taste in your mouth, leaving you craving for more.
2:00 PM – Unlock the secrets with the Odisha state museum
After lunch, visit the Odisha State Museum, which houses a vast collection of archaeological artifacts, tribal crafts, and ancient sculptures. The museum is a treasure trove of Odisha's rich cultural heritage, and it's a must-visit for anyone interested in history and culture.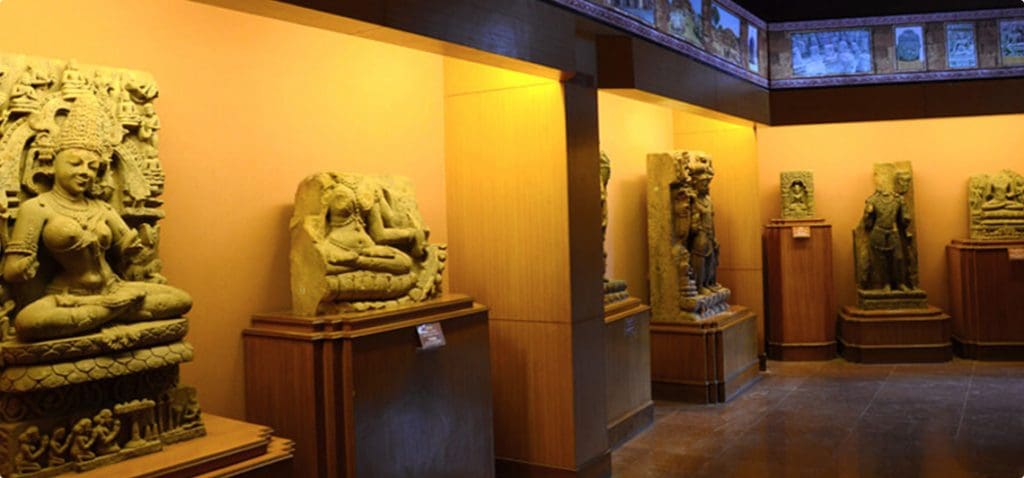 Odisha State Museum houses a rich collection of diverse archaeological treasures for display. There are several galleries in the museum such as pertaining to various departments like armoury, manuscripts, bronze, etc. There is also a library in the museum that contains books dealing with the city's art, culture, and Indology, an auditorium, and a sculpture garden.
Established in 1932, the museum is spread over an area of 10.76 acres and has a vast collection of artifacts, sculptures, and manuscripts. The museum is divided into several galleries, each showcasing a different aspect of Odisha's culture and history.
Some of the galleries that visitors should not miss include:
Archaeology Gallery: showcases artifacts from prehistoric times to the 13th century. Some of the highlights of this gallery include stone tools, terracotta figurines, and sculptures from the Kalinga period.
Epigraphy Gallery: has a collection of inscriptions in various scripts, including Brahmi, Devanagari, and Oriya. The inscriptions provide insights into the social, political, and religious life of ancient Odisha.
Natural History Gallery: has a collection of flora and fauna, including stuffed animals, birds, and reptiles. Visitors can learn about the biodiversity of Odisha and the efforts being made to conserve it.
Art and Craft Gallery: showcases Odisha's rich tradition of handicrafts, including textiles, pottery, and wood carvings. The gallery also has a collection of paintings, including pattachitra and palm-leaf manuscripts.
Manuscript Gallery: has a collection of palm-leaf and paper manuscripts, including religious texts, literature, and historical documents. The manuscripts are written in various scripts and languages, including Sanskrit, Oriya, and Telugu.
4:00 PM – Udayagiri and Khandagiri caves- a world within
Head to the Udayagiri and Khandagiri Caves, located on the outskirts of the city. These ancient rock-cut caves date back to the 2nd century BC and were used as Jain monasteries. The caves offer a glimpse into the life and times of ancient India and are a must-visit for history buffs.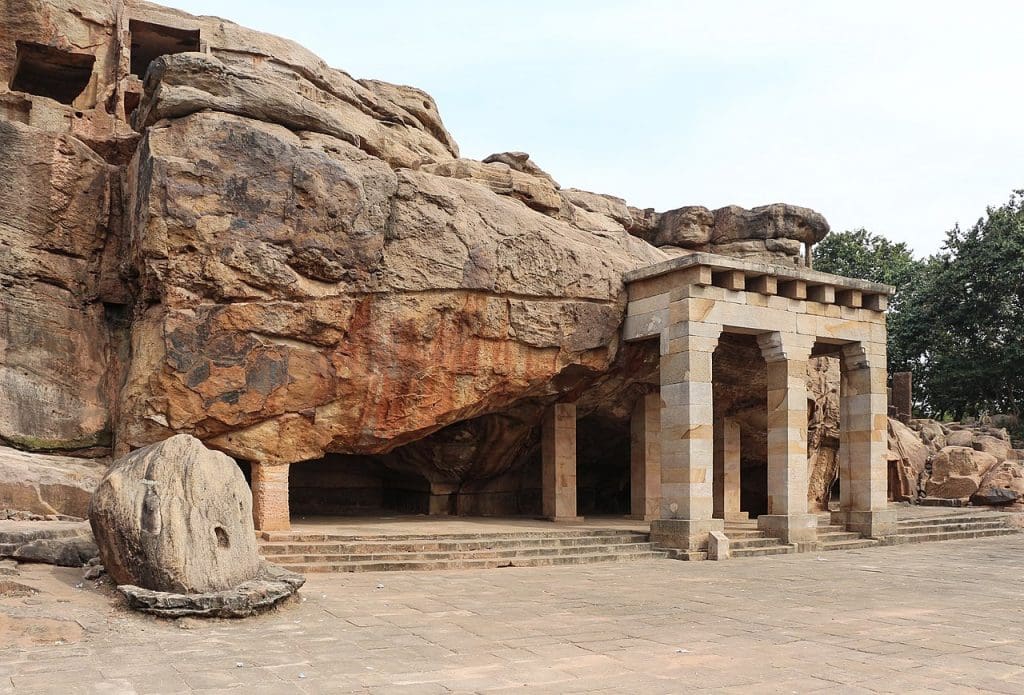 Udayagiri & Khandagiri caves possess a façade that appears mysterious, yet inviting. One of the earliest group of rock-cut shelters, the caves of Udayagiri (Hill of Sunrise) and Khandagiri (Broken Hills) occupy a unique position in the pages of history, rock-cut architecture, art, and religion. These caves served as dwelling retreats of the Jain ascetics, opening directly into the front.
6:00 PM – Watch the sunset at Dhauli
Watch the sunset from Dhauli Hill, located a few kilometers from the city center. The hill offers panoramic views of the city and is a perfect spot to relax.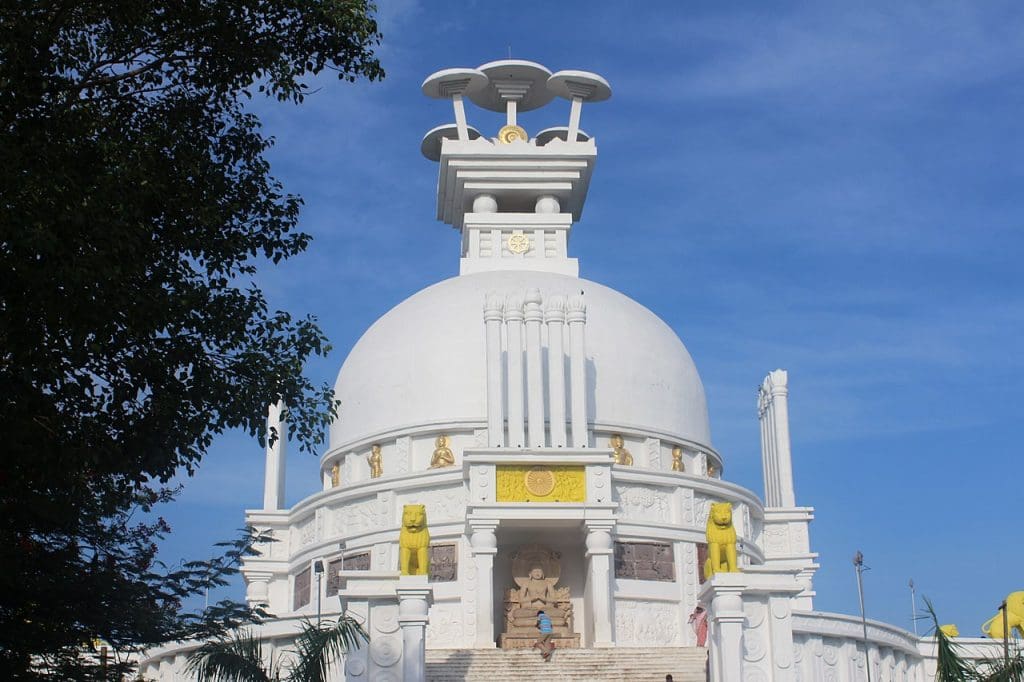 On Dhauli Hill, at the banks of the River Daya, stand a set of rock edicts that were constructed as far back as 260 BC, by the Indian emperor Ashoka. This hill is famous for the Shanti Stupa, a Buddhist monument commemorating the Kalinga War. The two edicts that are exclusively found here are public injunctions to the empire's administrators in the area, enjoining them to rule with kindness and justice. Visitors to this site are left marvelling at the rock-cut caves, Hindu temples of the early medieval period, and the renovated Shiva temple, known as Dhavalesvara, seated at the top of the hill.
8:00 PM – Sample authentic Odisha cuisine
For dinner, head to one of the city's many restaurants and try some authentic Odia cuisine. From seafood curries to vegetable dishes, Odia cuisine is known for its unique flavors and spices. There are also several small cafes and food stalls where you can grab a tasty bite of authentic local food or a freshly made hot cup of tea.
Dalma, the small Bhubaneswar chain is regarded by the locals as serving authentic Odisha cuisine. A visit to this restaurant, down some steps from Lewis Road, offers you delicacies like aloobharta (mashed potato mixed with vegetables), dalma (the specialty of the restaurant – dhal dish, cooked with coconut), chennapoda (typical Odisha's cottage cheese), besides several Odishan thalis.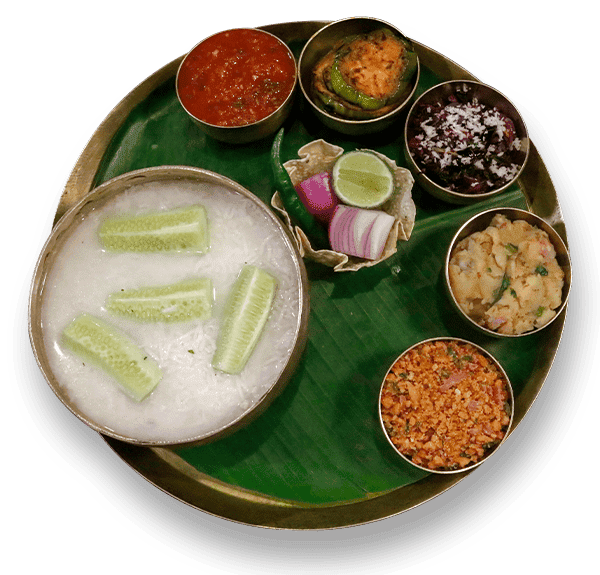 Odisha cuisine is known for its unique flavors and the use of local ingredients like mustard oil, panch phoron (a blend of five spices), and a variety of leafy vegetables. Here are some authentic Odia dishes that you must try at dinner either at a restaurant or at the street stalls:
Dalma is a simple, wholesome lentil-based dish that is a staple in Odia cuisine. It is made with split lentils, vegetables like pumpkin, eggplant, and tomatoes, and flavored with mustard oil and panch phoron. It is usually served with steamed rice.
The Machha Besara is a definite must-try: This is a traditional Odia fish curry that is made with mustard paste, tomato, and onion and is usually served with steamed rice and is a popular dish in coastal areas of the state.
If you have a sweet tooth, enjoy the Rasgulla- a famous sweet from Odisha that is made with chhena and sugar syrup. The chhena is shaped into small balls and cooked in a sugar syrup until it becomes soft and spongy. It is a must-try for anyone visiting Odisha.
Leaving you with a great flavour is Pitha which you must round off your dinner. This is a type of traditional Odia pancake that is made with rice flour, jaggery, and coconut. There are many different types of pithas, including chakuli pitha, enduri pitha, and arisa pitha. They are usually served with a side of sweetened condensed milk.
In addition to these dishes, visitors to Odisha can also try other local delicacies like mutton curry, crab masala, and various types of seafood.
10:00 PM – Experience the charm of Ekamra Haat
End your day with a visit to the Ekamra Haat, a handicrafts market that showcases the best of Odisha's art and culture. From traditional textiles to handmade jewelry, this market is a must-visit place. The market is located near the Khandagiri-Udayagiri caves and is easily accessible by taxi or public transport.
The market offers a wide range of handicrafts on offer, including textiles, pottery, wood carvings, brass and silverware, tribal art, and handloom products. The artisans who create these products come from various parts of Odisha and are known for their exquisite craftsmanship and attention to detail.
One of the unique features of Ekamra Haat is that it provides a platform for local artisans to showcase their skills and sell their products directly to customers. This not only helps promote the rich cultural heritage of Odisha but also provides a source of income for these artisans. The market is also a great place to sample some of the local food and snacks ranging from traditional sweets to savory snacks.
In addition to shopping and food, the market also hosts cultural events and performances, providing visitors with a glimpse into Odisha's vibrant art and culture scene. From folk music and dance to traditional theater, the market offers a unique cultural experience.
Bhubaneswar may be a small city, but it's full of history, culture, and delicious food. Make the most of your 24 hours in this beautiful city.
Read more: Latest