Today's Traveller loves transformation – reclaiming one's rightful space in the disruptive Corona world. We are delighted with how the designer world has come together on the FIDCI platform to create the first ever Phygital Edition of the India Fashion Week, spring-summer 2021.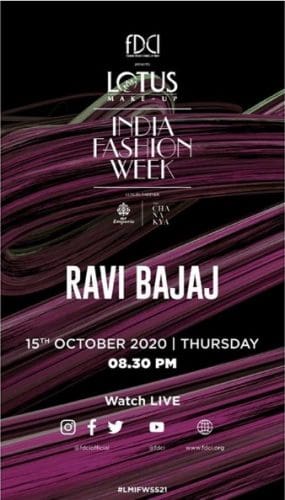 The Fashion Design Council of India (FDCI) has certainly leapfrogged into the future with this first-ever phygital, Lotus Make-up India Fashion Week, spring-summer 2021, with DLF Emporio/The Chanakya as the luxury partner.
There is a gripping synergy between technology and fashion and the coming together of various engaging processes in this new world. From creating virtual showrooms to making sure business takes place and the show carries on, the Fashion Design Council of India has been at the forefront of adapting to these sub terrene changes.
Interestingly, for the first time a Lotus Make-up Beauty Show pays homage to the artistry make-up is associated with, using the face as a canvas.
Undoubtedly, it is the finest form of self-expression, at a time when communication channels have been disrupted. In this challenging time, with a swish of gentle brush strokes, it has provided unlimited succor, proving to be unequivocally individualistic.
View More: Lifestyle and Wellness