A Message on Indian Tourism from Nakul Anand, Executive Director, ITC Ltd.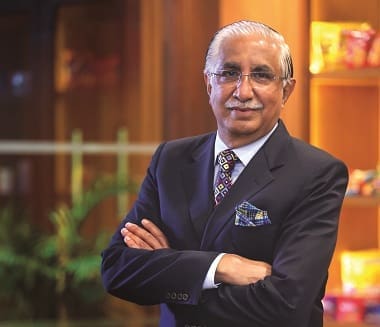 India is a country like no other. We are blessed with multiple drivers of growth that have contributed to making this country truly unique. India is richly endowed with sea, sun, snow, sand, mountains, flora and fauna. We have a 7500kms coastline & we are one of the world's oldest civilizations. If there is one place on the face of this earth where dreams of living men have found home it is India — Romain Rolland, French Philosopher

This is what I too believe in.
India is home to the world. The year 2020 gives us many reasons to cheer. India's ranking at the World Economic Forum Travel & Tourism Competitiveness Index has grown stronger every year. From #65 in 2013 to #40 in 2017 and then scaling six spots forward to #34 in 2019. In this regard, I would like to highlight the contribution of the Ministry of Tourism. A highly proactive think tank has created fertile ground for Indian tourism to take stronger and higher wings.
A big applause for the MoT. Having had the opportunity to work with various member bodies of FAITH (Federation of Associations in Indian Tourism & Hospitality), I can proudly say that the cohesive strength of all our members — HAI, IATO, TAAI, TAFI, FHRAI, ATOAI, IHHA, ITTA, ICPB, and ADTOI, has achieved a lot towards making India the preferred destination.
ENABLING FAITHFUL CONVERSATIONS
Creation of a national platform for all tourism, travel and hospitality associations for Tourism strategy for India.
Bringing together all Tourism and Hospitality Associations and Tourism Committees of National Chambers on a single platform for successful rationalisation of GST rate from 28% to 18% & 12%.
Mobilizing the strategy for E-Visa for India: A highly progressive move intrduced in 2014, it has been strategically priced with seasonal and long-term and short-term rates. It has been progressively extended to cruises, private and public conferences, and medical tourists.
Seeking the development of Mega Tourism Zones through budget Supporting Governments of Rajasthan, Punjab, Maharashtra, Karnataka and Madhya Pradesh on their Tourism policies.
Enabling the first ever Tourism Ministers meeting for India
India is a large religious & spiritual destination and we need to Develop Religious Tourism Circuits through a Hub and Spoke Model. Almost all Indian states have world-famous shrines. These would benefit most if Religious Tourism Circuits are developed through a Hub and Spoke Model. One of the first steps in this aspect is to create nodes near religious shrines, where there is already a basic infrastructure present, and plan day trips from there.
Holistic tourism experience for tourists
Attracting the tourist segments that are not attracted to religious sites, needs a holistic package around the religious spots. Tourists may not find it worthwhile to come all the way just for a pilgrimage. An innovative mechanism to streamline this development can be to market a religious tourism destination as an alternative tourism destination.
Sustainability& Tourism
Sustainability is definitely dominating the narrative, and as the impact of global warming unfolds, people are going to be drawn closer to the concept of responsible tourism; the growing concern for earth and its resources.
I am happy to say that ITC Hotels have set global benchmarks in sustainability and we have received global recognition for our Responsible Luxury ethos. ITC Hotels are LEED Platinum rated. That in no way compromises the lux aspect of a guest experience.
Even if I say so myself, we at ITC have embraced both sustainability and luxury in a seamless, eco-easy manner without burdening either Mother Earth or the guest. We were the first to introduce Sunya Aqua-zero mile water in glass bottles. Again, ITC Hotels has been the first to be single-use plastic-free by end of the year.
Giving Back to Society
People are driven by a need to give back to society. We need to understand this 'trend' in the guest profile. From a more 'aware' customer to a more 'conscious' one.
Hyperlocal
From local to hyperlocal experiences: again, encouraging a low carbon footprint, supporting farm produce that is both seasonal and regional.
Wellness Space
India has been at the forefront of wellness tourism for decades like the Namaste, the tradition of Ayurveda is inherent to India. It is our pride. Now, with the popularity of Yoga & Ayurveda the wellness market has swelled up. We need to better market our skill and supremacy. At ITC Hotels took a conscious decision of keeping our Kaya Kalp brand truly indigenous. Instead of collaborating with a foreign partner, we chose to look inwards and tap the holistic strength of our great country.
Technology "game-changer"
Technology has changed the way the industry functions over the last couple of decades. Apart from helping efficiency & enabling personalization, it has put the guest in charge, to choose his experience, his price point, at his time. The guest can today calibrate their experience long before they reach the hotel. Technology has given hotels reach & the ability to create an identity globally with minimum spends. For the consumer, technology has democratized luxury.
Read More: News