In an exclusive interview with Today's Traveller, Shakti Singh, General Manager, DoubleTree Suites by Hilton Bangalore shares his thoughts on how to capitalize on the latest trends in terms of demand for hospitality services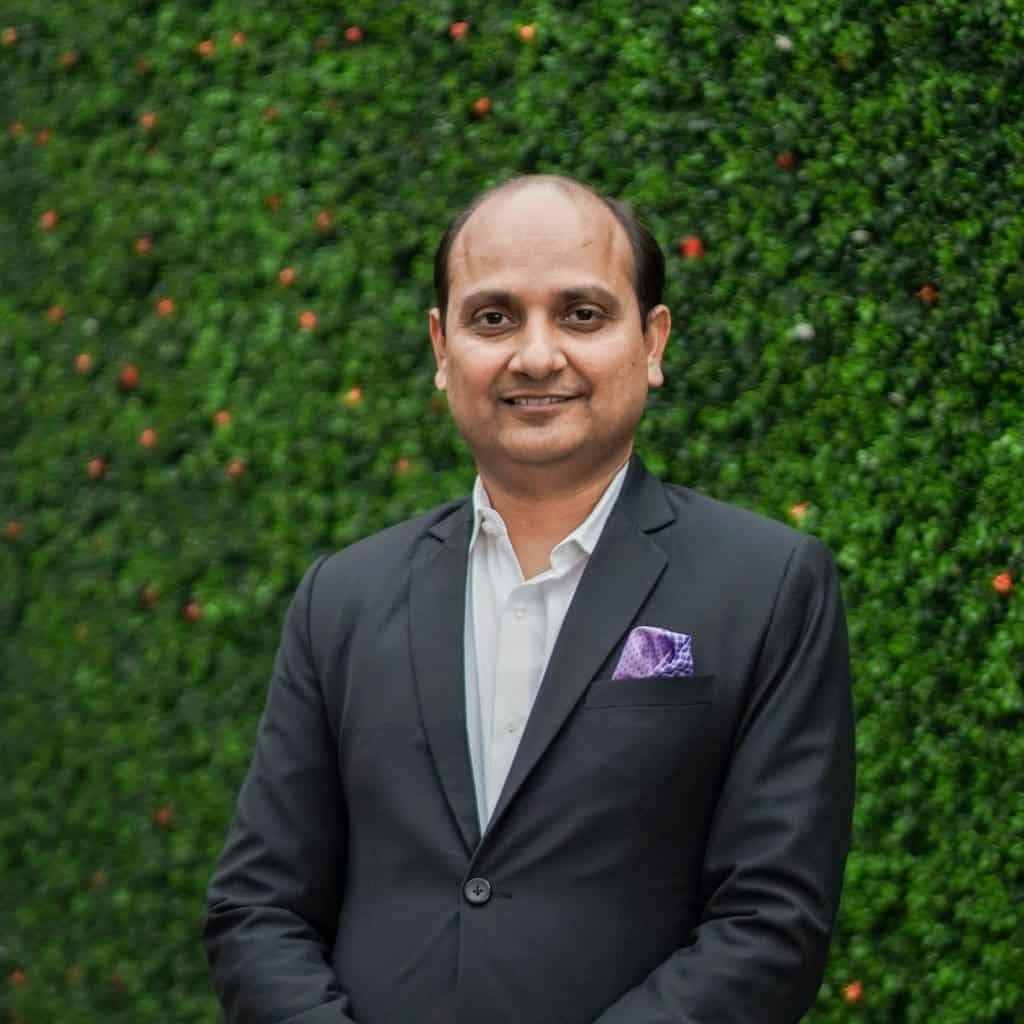 Prior to joining DoubleTree Suites by Hilton Bangalore, Shakti Singh was General Manager, at Hilton Garden Inn Trivandrum since 2019. Under his leadership, the hotel has been successful in a challenging environment, and he has passionately driven guest and team member satisfaction.
Shakti has been with Hilton for 8 years and 6 months. He has studied Hotel Management at IHM Gurdaspur, Punjab and has completed a number of strategic and leadership programs within Hilton and other brands that he was associated with such as Accor, Hyatt and Oberoi. At Hilton, he started as Director of Operations at Hilton Bangalore Embassy Golf Links and was also the Officiating General Manager for the Hilton Mumbai International Airport where he made a remarkable contribution by exceeding the GOP within a short span of 120 days.
With a career spanning over 21 years with leading hospitality companies, including the Hilton, Accor, Hyatt and Oberoi, a large portion of his professional life has been spent with the Hilton, where he has held a number of senior leadership positions. Shakti brings with him a wealth of operational experience alongside an intuitive knowledge of hospitality operations. He joined the DoubleTree Suites by Hilton, Bangalore in November 2022, in the capacity of General Manager.
TT Bureau: What makes DoubleTree Suites by Hilton Bangalore stand out from other properties you've worked in?
Shakti Singh: It has been a pleasure working with DoubleTree Suites by Hilton Bangalore, The hospitality brand has multiple positive reasons like providing stable career growth, being known for its utmost professionalism and being an employee-friendly company. With my career spanning over 21 years and having worked with leading hospitality companies, DoubleTree Suites has been a one-of-a-kind experience. Our management team assures every employee who works in this organization gets the maximum benefit and growth. The organisational structure and flexible working environment have always stood out at DT Bengaluru.
TT Bureau: Who is your typical customer?
Shakti Singh: Ours is a city hotel based in ORR- Sarjapur Road junction, which is one of the prime locations in Bengaluru. We cater to different types of customers – Families come to unwind and enjoy our staycation package that offers various amenities, corporate employees who come for business visits and team lunches and a lot of Bangaloreans visit on Sundays to savour our most Popular Sunday Brunch at Asia Alive.
TT Bureau: If you could plan a one-day itinerary for guests looking to explore Bangalore, where would you send them?
Shakti Singh: Bengaluru, often referred to as the "Garden City of India," is a cosmopolitan hub with a lot to offer. If visitors have 2-3 days to spare, I highly recommend starting with a visit to the beautiful Lalbagh and Cubbon Park. These gardens offer refreshing and tranquil walks amidst lush greenery. Another must-see attraction is the Bangalore Palace, celebrated for its mesmerising architecture.
For those seeking a taste of the city's vibrant nightlife, Church Street, Indiranagar, and Koramangala are the places to be. These areas are renowned for hosting some of the city's best pubs and bars, ensuring a memorable evening. Transportation is readily available in the city, with buses, metros, and cabs making it easy to get around.
If nightlife isn't the guests' preference, they should consider a visit to the famous ISKCON Temple, dedicated to Lord Krishna. It's a serene and spiritually enriching experience.
TT Bureau: Building the right team is crucial for a property's success. What are the key skills you look for when hiring new employees?
Shakti Singh: Hilton has a very detailed training program that includes both offline and online courses to help new employees develop or upskill which is needed for the role. While hiring a new talent I am always looking for the Hilton Values – Hospitality, Integrity, Leadership, Teamwork, Ownership and Now. When you are working in our trade, every day is different and you will face different questions, choices and problems on a daily basis; and the decisions you make should be a reflection of our values.
TT Bureau: What is the USP of your hotel?
Shakti Singh: Our hotel offers spacious rooms and suites that feature kitchenettes and private balconies, with the city and scenic green views. DoubleTree Suites by Hilton Bangalore provides a combination of the largest studio rooms and suites in the vicinity with a rooftop swimming pool with a poolside bar, ideal for short or extended stays. Adjoining and conveniently located to HSR Layout, Sarjapur Road, Bellandur, Koramangala, Electronic City and Whitefield. Shopping Centers, Entertainments Hotspots, Gated Residential Communities, International Schools and World Class Super Specialty Hospital nearby.
TT Bureau: Was a career in hospitality something you always dreamt of? What is your advice to aspiring hoteliers?
Shakti Singh: Hospitality is an art that you have to learn, it itself is a very selfless profession. The whole idea of finding job satisfaction through your guest's satisfaction is something that you have to choose and can't be compelled. For the youth who are aspiring to be hoteliers, I would like to say that – hospitality as an industry has seen various changes over the years but, it is an industry that was there 100 years back and will be relevant for years to come.
In today's date and time, we have multiple local and international brands present in the country with a growing inventory of rooms all around the world, which will give you various opportunities to create your own identity and be a part of this ever-changing industry.
TT Bureau: When are you the happiest?
Shakti Singh: The smile on the team's face makes me happy. I believe, that if the team is happy, only then they can make our guests happy. This, in turn, fosters guest loyalty, which positively contributes to our revenue growth.
Read more: Interviews