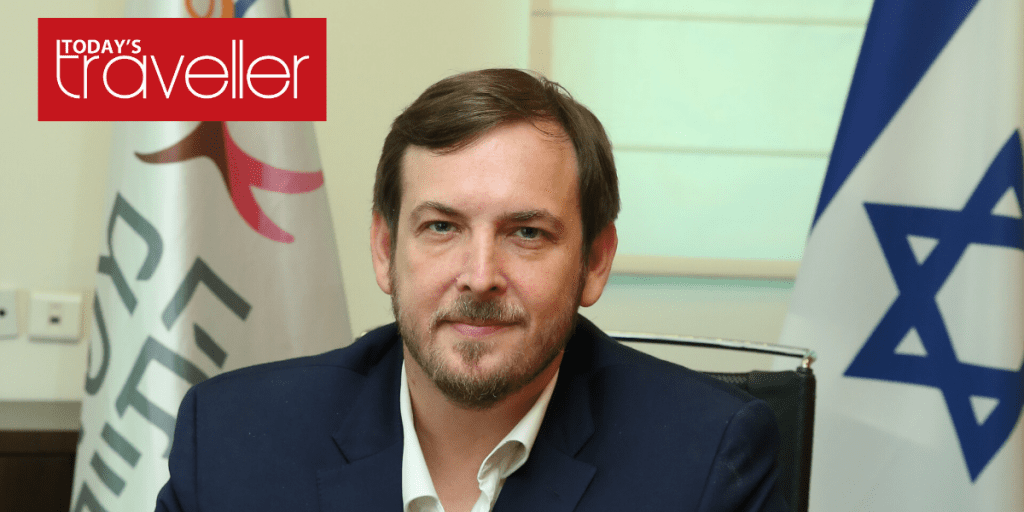 The Ministry of Tourism held a Ministerial exchange ceremony recently to welcome the new Tourism Minister MK Asaf Zamir and to bid farewell to the outgoing Tourism Minister, Yariv Levin.
Minister Zamir has taken on the role of Tourism Minister at an uneasy time for the tourism industry all over the world.
Speaking at the ceremony, Minister Zamir shared, "I dreamed of being the Minister of Tourism. I come to work to serve you and to get this industry back on track. In spite of everything, I imagined and dreamed of, I am entering this industry at a different time. We need to rebuild the tourism industry, open the hotels as quickly as possible, the tourist attractions, and all the industries that support tourism – restaurants, cafes and bars, as quickly as possible.
"We must encourage domestic tourism, open the sky and minimize the damage so we can return to the growth of the tourism industry. When we conclude this important mission, we will fulfil the tremendous potential of this country. We have the ability to grow out of the crisis."
Minister Zamir stated that he has asked Director General of Tourism, Amir Halevi, to remain in the office for the time being.
The Director General of the Ministry of Tourism, Amir Halevi, said: "Incoming Tourism Minister Assaf Zamir, the first challenge you will face is to bring back the tourism traffic – in domestic tourism and certainly in inbound tourism. I wish for you to have significant years leading this office and that you will be able to make your mark in this industry. I am sure that together we will be able to withstand the great challenges we face".
Minister Zamir concluded his address by thanking his predecessor and encouraging the employees in the tourism industry. "I would like to thank the outgoing Minister and all the office workers, with some of whom we have already met. There is an atmosphere in the office of genuine recruitment for the cause, genuine joy and I believe that there is no other way to overcome these times. Tourism is essential for the reconstruction and ignition of the Israeli economy."
The ceremony was attended by a few key members while it was broadcasted live on YouTube via GPO.