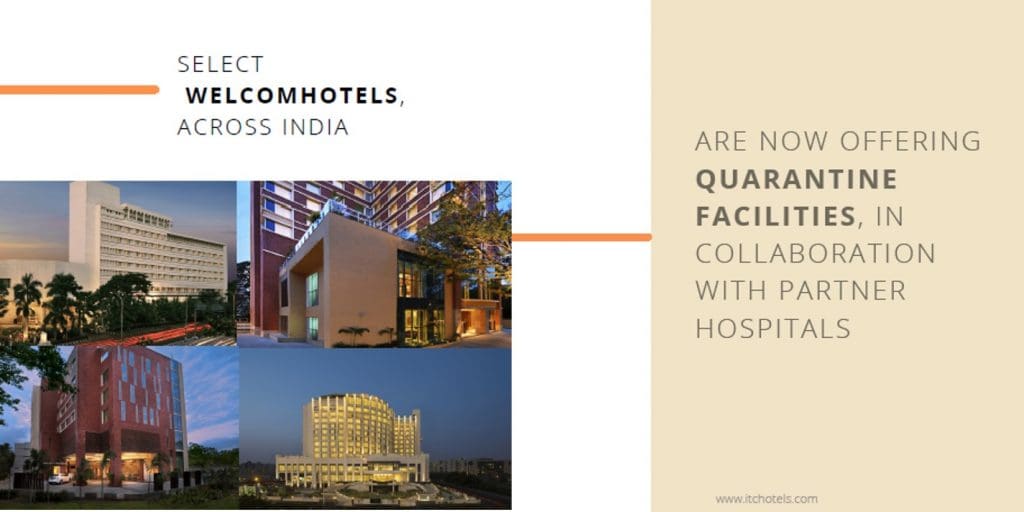 ITC Hotels and WelcomHotel are lending a helping hand in strengthening the fight against Covid-19.
In an endeavor to help flatten the curve, select WelcomHotels across India are now offering quarantine facilities in collaboration with partner hospitals.
Patients and their families can be assured of comfortable and clean rooms using advanced safety and cleaning protocols along with re-engineered processes to maximize safety across hotel touchpoints.
Facilities are available in select hotels for asymptomatic and mildly symptomatic patients as advised by the partner hospitals. Additionally, on-site medical care will be provided by its partner hospitals as per the guidelines.
With this initiative "ITC Hotels and WelcomHotel spreads a positive message "We are eager to lend a helping hand in a time of need because we are stronger together!"
Read More: News