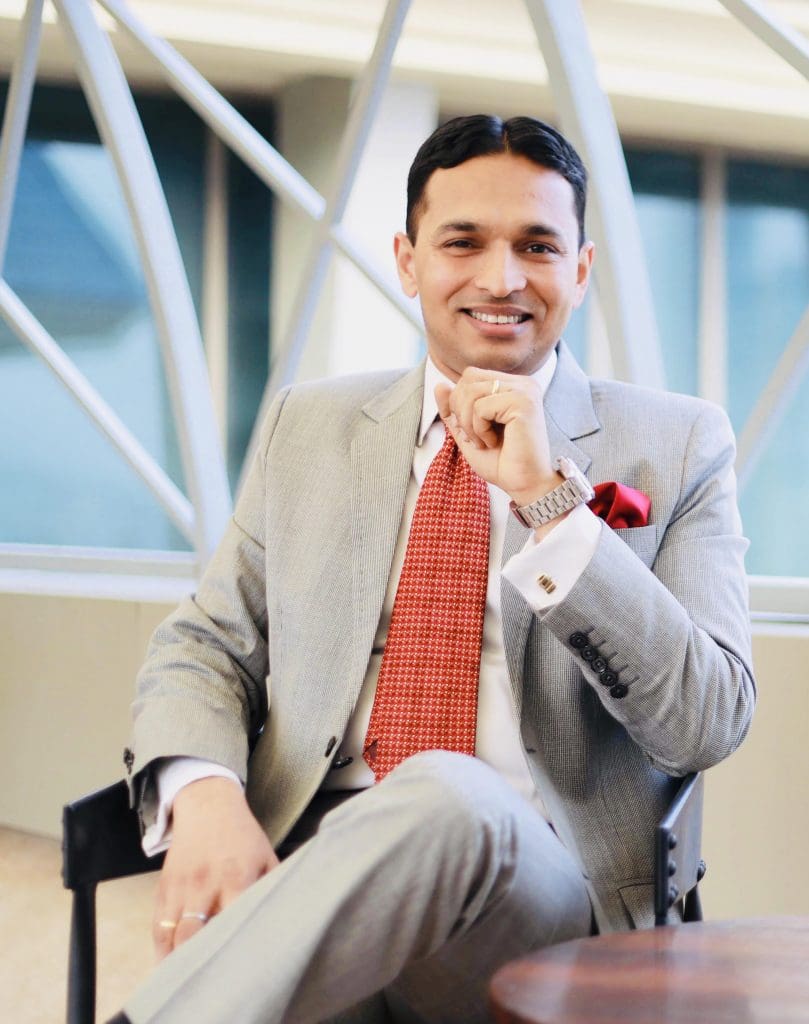 Pankaj Saxena, General Manager, Radisson Blu Mumbai International Airport shares the challenges and opportunities of an upcoming hotel opening in the Corona era.
TT Bureau: As a new hotel what are the challenges you face as you plan to launch during these unprecedented circumstances?
Pankaj Saxena: The hospitality industry, which is characteristically considered to be pretty dressed in terms of hygiene will now be required to practice clinical hygiene. Reputed agencies worldwide are calling the Covid-19 pandemic the most challenging crisis the world has faced since World War II. And, in this unprecedented time of market crisis, the hardest-hit industry is hospitality and tourism. Both global and regional travel restrictions have already posed a survival threat to the industry with herculean challenges that need utmost attention. While the economic downturn is one of the biggest long-term challenges, it is imperative for us to carefully watch and innovatively act on the dynamic forces, by crafting responses to new consumer behaviours, consumption patterns, perceptions, expectations and trends. We have the responsibility to contribute in shaping up a new world of hospitality by redefining safety, sustainability and efficiency. Almost the entire world is in lockdown now. This will lead to new social consequences creating lasting habits. So far, millennials were driving hospitality and tourism trends. While they will continue to do so, the current crisis will definitely change their spending habits. They will now see entertainment, leisure and tourism with a different lens. At Radisson Blu Mumbai International Airport, we have a 20-step cleaning and safety protocol. During this challenging time, Radisson Hotels seeks to make each guest feel safe and secure. So we've partnered with SGS to create a 20-step cleaning and safety protocol to address the health issues that are important to you while you travel. Our hotels are employing disinfection and cleaning procedures to keep guest rooms and public spaces to the highest standard of cleanliness. To provide a safe and clean environment for your next conference or social gathering, we've also implemented a 10-step process to thoroughly sanitize our hotel meeting spaces and to follow physical distancing protocols. Your well-being is our priority so that you can meet with peace of mind.
TT Bureau: What are the USP's of your new property which makes it an excellent opportunity for today?
Pankaj Saxena: We are centre stage with business locations, ranging from Mumbai suburbs most exhilarating micro-markets to global company hubs. We also enjoy hyper-connectivity with the Metro rail connection and Terminal 2 Mumbai Airport, both reachable within a few minutes. Radisson Blu Mumbai International Airport offers a range of accommodation, meetings and events and dining and restaurant facilities.
TT Bureau: What new business avenues can hotels adopt to recover faster? Can you give some examples
Pankaj Saxena: We expect demand to pick up by Q4 2020: Occupancy would be close to or higher than 45%. Occupancy is likely to range between 50% to 60% in Q1 2021. Business hotels are likely to see quicker recovery in occupancy than Leisure.
TT Bureau: What kind of transformation and reskilling will take place in the hotel industry?
Pankaj Saxena: The vacillation will be manifested from habitual changes where sterilization may be subsumed as a part of the design itself. Also, the current air conditioning systems, return air quality, indoor air quality and other technical aspects would need major attention ensuring that apt standards are maintained. Social distancing, face masks and clinical gloves will be a part and parcel of our lives in the upcoming months. Ayurveda and Yoga, imposes itself as a wellness retreat for the world. Extending genuine attention and creating unforgettable experiences, with spontaneous surprises and thoughtful gestures, would be key elements for sure. Hotel technology is set to play a superior role in virtually all aspects of hospitality from standard operations to marketing systems, fulfilling guest satisfaction index and happiness for sure. We also see data or experience-driven personalisation as an emerging trend. The innovative strategies will cater to the diverse needs and expectations of today's global travellers. Accordingly, we set our route plan at Radisson Blu Mumbai International Airport. Being in an Airport locality and an emerging choice among all in the sub market, we are looking at topographies such as : Novelty: The most up-and-coming innovation strategies will be those that cater to the diverse needs and expectations of today's global travellers with us. Social experiences will be key to attract business travellers , Millennial and Gen Z travellers. Extravagance: Managing with an increasingly diverse range of clients, we are balancing online and offline experiences that maintain the human touch and build consumer trustworthiness. Communicating Straightaway : Radisson Blu Mumbai International Airport predicts real time communication will be key in 2020. Speaking the same language is spirited for communication. Requiring Event Safety : Managing safety and security risks with meetings would be a top issue in 2020. We ensure 100 % compliances to the same as mandatory level of standards. One thing all are protrusive on is that hotel technology is set to play a superior role in virtually all aspects of hospitality, from standard operations to marketing systems and fulfilling the guest satisfaction index.
TT Bureau: Which segment of travel will show early revival?
Pankaj Saxena: Business travellers are expected to open sooner than others….while there would be an almost equal distribution other travellers to hotels expected to open by Q4 2020. Offering a flexible cancellation and rebooking policy will reassure potential guests mostly on the Leisure segment.
TT Bureau: How do you keep up the employee morale during these tough times?
Pankaj Saxena: Our employees are valued assets in our hotel. Making the workplace more congenial and a great place to be in is the key factor motivating all of us to perform to our full potential. A lot of employee activities are designed, accentuating team work and fashioning wow moments every day for our guests. Employees attend numerous workshops and brain-storming sessions to make them "Think like an Entrepreneur" and to come up with imaginative ideas to enrich guest experiences at the hotel. Empowering employees results in "lightning speed decisions" in favor of our guests as well as in the interest of the organization. Multi-tasking and cross functional exercises are accomplished every week to bring out the best from every human asset with the philosophy of "learning and improving is always gratifying". Building happy stories with employees, guests and vendors is critical to enhance top line and bottom line of hotel operations keeping the brand promise to owners. ''It's all about crafting moments'