In her new role, Jayanthi K will be on the broad agenda of driving business for both brands – Holiday Inn Resort Goa (IHG) and Essentia Hotels & Resorts (A Unit of Averina International Hotels) by developing sales strategies across various market segments, aimed towards optimizing the Hotels revenue.
She will be spearheading the sales and marketing team, charting business opportunities, and will aim at meeting the Hotels commercial objectives.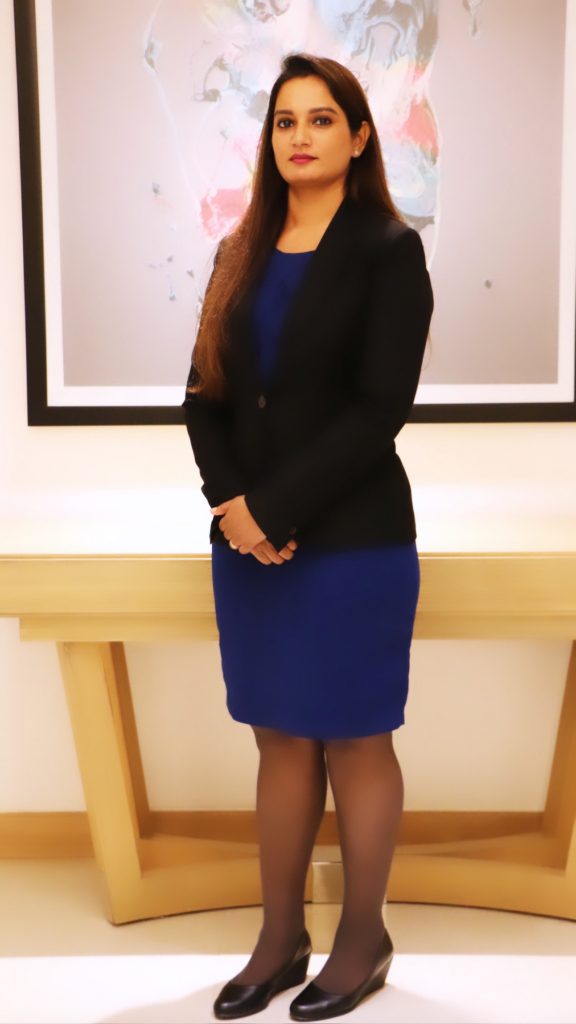 Jayanthi K will be responsible for Marketing Communications, Public Relations, Branding, Social Media Management, Digital Marketing, Branding & Identity, Media Planning, Strategic Marketing Campaigns, and the execution of new projects.
Jayanthi K brings with her an extensive experience of over 11 years in Hospitality and has worked with renowned Indian and International hospitality brands like Marriott International, Intercontinental Hotel Group (IHG), Oakwood Hotels, Royal Orchid Hotels to name few.
Prior to joining Holiday Inn Resort Goa and Essentia Hotels & Resorts (A Unit of Averina International Resorts Ltd), Jayanthi K contributed to the growth of sales at Holiday Inn Bengaluru Racecourse (IHG) and Sheraton Grand at Brigade Gateway (Marriott International). Her ability to develop meaningful connections with clients and people management skills are visible throughout her career with multiple accolades and achievements to her name.
Known of her innovative methods and business expertise, Jayanthi K will be leading the entire Sales and Marketing division including room sales, banqueting and events as well as public relations and communications. She will be instrumental in accelerating the Hotel's revenue growth prospects.
Jayanthi K said, "I am delighted to hold a key position at such brands and to work with a very special team at Holiday Inn Resort Goa and Essentia Hotels & Resorts. I look forward to continuing my journey while creating #HIGRmemories #EHRmemories for all of our esteemed business and leisure guests by crafting the exceptional and timeless service for which Holiday Inn Resort Goa is recognized and has always provided unparalleled service excellence along with luxurious facilities located on the picturesque Mobor beach in South Goa with direct beach access and my ambition is to continuously elevate this vision and the overall guest experience while at the same time attaining financial goals.
In her spare time, Jayanthi K enjoys her "me time", socializing with friends, explores culinary delight and cook comfort meals, and looking forward to being able to travel.
Read More: Appointments