In an exclusive interview with Today's Traveller, JB Singh, President and CEO, Interglobe Hotels shares comprehensive insights on the changing landscape of the market.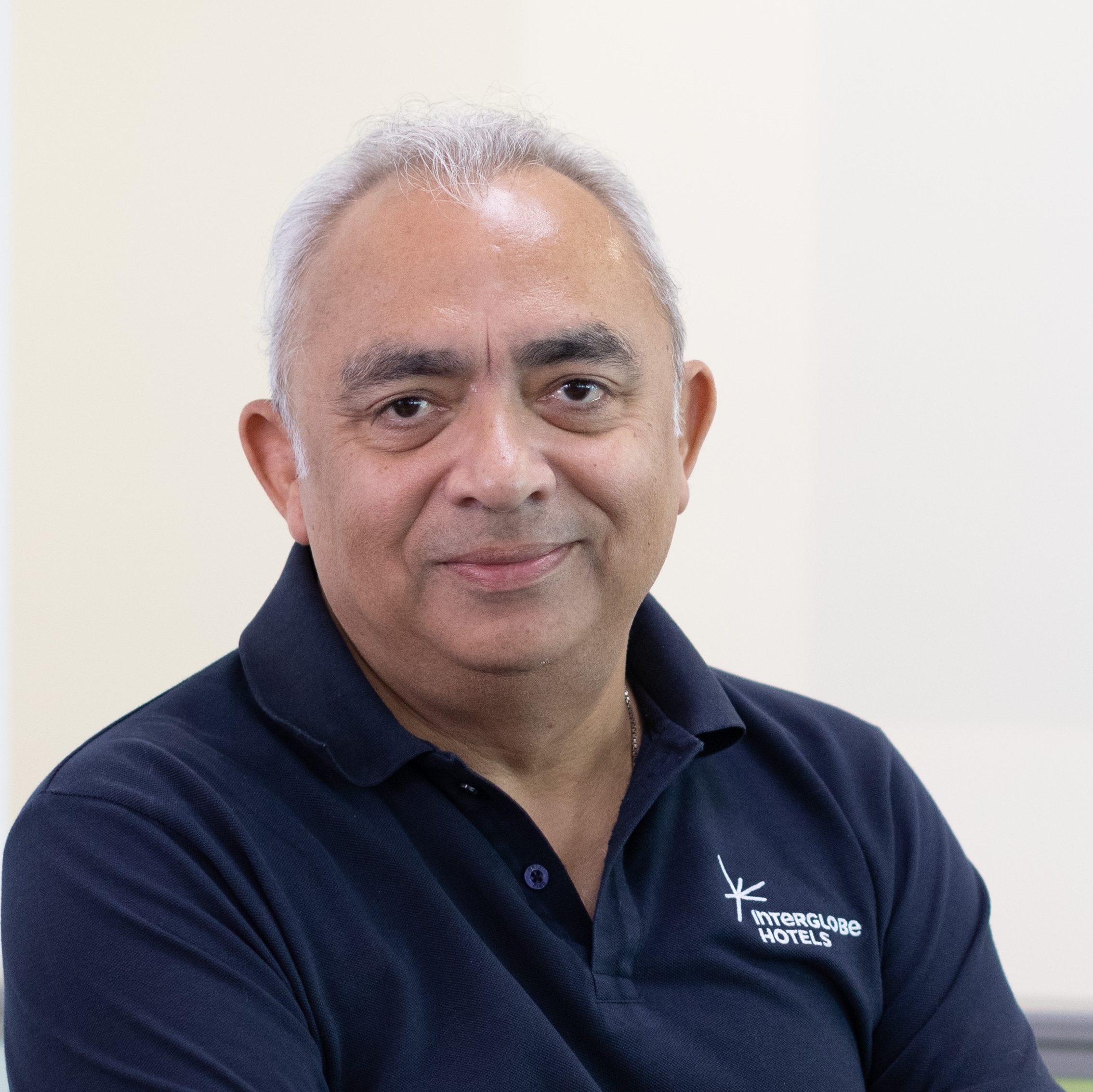 TT Bureau: Post the third wave, what are the major contributing factors for growth for Interglobe Hotels?
JB Singh: One of the major factors aiding growth post third wave is the pent-up demand in both the business travel and social events once the local authorities started lifting restrictions in February. Interglobe Hotels, with a strong network of business hotels in all primary Tier 1/ metro cities, is very well positioned to capture this rebound of business travel.
As the third wave was relatively shorter and milder in comparison with the previous two waves, the businesses were quick to respond with all major companies/corporates across sectors gradually resuming work from the office which eventually led to an increase in business travel. Also, this period is in any case good from a new joiner business perspective. We also expect to witness some traction coming back in corporate MICE as well, going forward.
Furthermore, a restart of scheduled commercial international flights after a gap of 2 years is expected to increase room demand across cities in the coming quarters.
TT Bureau: Being an experienced hospitality player, how do you plan to take advantage of the current travel boom?
JB Singh: We plan to utilize our USP which I would say right from the beginning has been "offering amazing value for money hotel rooms in key markets across India."
Our product is designed for everyone, including families, seniors, couples travelling for leisure, as well as an individual traveler who is upwardly mobile and discerning.
We aim to "provide the best-in-class services in this hotel segment and ensure affordable accommodation with high-quality amenities". Going forward also we aim to keep this USP intact even as we work towards improving our product. Furthermore, we plan to use social media platforms extensively to attract the younger generation/millennials.
We also intend to use our data more wisely which will enable us to identify shifts in consumer behavior and habits. Therefore, we as a business will be more attuned to understanding changes in booking windows, length of stay, and destination popularity.
Hence, we will be able to adjust our marketing strategies more efficiently and tailor them to customers which will be key in the new post-COVID world.
We have realized that the domestic corporate, as well as retail segment, has enough potential to be exploited. We have also initiated discussions to shift our focus of corporate contracting for hotels to Indian mid-segment corporates, MSMEs, and businesses. Also, we try and experiment with new types of packages providing staycations & work-cations on a regular basis.
TT Bureau: Your thoughts on growth and future prospects in the mid-market segment
JB Singh: We have observed that Indian guests have become more value-conscious and are increasingly expecting their hotel experiences to be locally relevant. Guests have become more exposed/evolved and know what to expect and realize the value for money that this category has to offer.
The growth of domestic tourism, changing lifestyles, and increasing affinity towards competitively priced branded hotels have bolstered the popularity of Mid-market or Midscale hotels in India in the recent past.
Both domestic and international hotel companies with established as well as new midscale brands have increased their presence in the country to leverage the growing demand from middle-income domestic travellers and international budget travellers.
Furthermore, we think mid-market hotels to be a more viable proposition as they require lower investments, can be developed faster, and are on smaller land parcels. Therefore, we see this segment supply being constant while the upcoming branded supply across higher segments is being slightly muted in the near future.
TT Bureau: What new challenges are likely to take shape?
JB Singh: We perceive that uncertainty around COVID and resulting restrictions hampering the business continuity /momentum is one of the biggest threats at this moment.
In addition to that, high inflationary trends in building raw materials and retail commodity products have resulted in a substantial increase in both project costs and operational costs. This is going to have significant implications on the hospitality industry which is already reeling under delayed development projects across the country.
Furthermore, policies related to land use and construction in India are inconsistent and inefficient which impacts the overall project feasibility. Hotel development in our country currently faces several challenges due to inconsistent norms, restrictions, policies, and regulations. This results in severe inefficiencies in hotel development and ends up increasing the project cost by 25-30%.
Reduction in time and cost of construction through efficient development policies and norms and streamlining approval and licensing process is something Government needs to address on an urgent basis. There are ways and means by which the government can work towards removing the systemic inefficiencies that have been collected over the years to keep the industry attractive to investors –
Providing input credit on GST incurred in construction activities
Making property taxes consistent across the country to name a few
Uniform building bye-laws norms and parking norms for the hotel development as current norms prohibit the highest and best use of a land parcel
Height restrictions, parking count, setbacks norms need to be relooked to ensure that the global best practices are implemented across the country
Simultaneously, Government needs to work on long term solutions to achieve sustainable capital availability to the industry by considering the following initiatives
Hospitality-specific Alternate Investment Funds (AIF) similar to the real estate sector and Government/RBI-backed Credit Guaranteed Bonds will go a long way to enhance funds availability for the industry.
Bringing down the eligibility limit for getting infrastructure status for hotel projects from ₹200 crore to ₹50 crore investment. This will help in raising long-term debt at lower interest cost thereby bridging the gap between return expectations and debt cost.
'Priority Sector Lending' status for Hospitality, Travel & Tourism
We as a hospitality business, post-COVID, have also realized the need and extent of digitalization and faster implementation of new technologies in distribution as it will help us to cater to the continuously changing consumer demand. The need for faster adoption of technology will be crucial and remains a challenge for the industry. It is imperative for the industry to constantly evolve in the future and should strive to retain the customers' wallet share.
So overall, the hotels need to track, evaluate, and act on the speed of sale, the speed of decision making, and improvising on technology which presents a great opportunity.
TT Bureau: The way forward with strategies to develop your portfolio of properties. Expansion plans?
JB Singh: Our portfolio represents one of the most sizable financial commitments in the mid-market segment by an Indian corporate entity and an international hotel brand. While our immediate focus is to fully operationalize our under-construction hotels adding 800 keys to reach 4000+ operational keys, we remain committed to increasing our footprint by targeting new investments by densifying in key Tier–I cities and making strategic investments in growing Tier–II markets.
We have a solid pipeline of 5 hotels (800+ keys), including 3 Ibis, 1 Ibis Styles in Goa, and an upscale hotel in Bangalore. We plan to open Ibis in Hebbal, Bengaluru, and Thane in 2022–23, followed by Ibis Styles in Goa in early 2023-24. Therefore, the next three years are important for us from an expansion point of view, with 5 new, very thoughtfully designed hotels with high-quality rooms, state-of-the-art meeting spaces, and colorful public areas to open.
Read more: Today's Traveller Interview